Okay, Here you go…I will warn you up front that some of these photos are NOT for the faint of heart. Also, "bear" with me, as there are a lot of photos!  If you are just joining us, you will need to check out the rest of this series so you have some idea of what is going on…
As I sat eating brunch, my sister casually asks, "Hey, have you checked your facebook this morning?"  I replied, "Of course, that is how I knew George was in the freezer."  She just smiled and said, "You might want to check again."  So I jumped on my laptop and saw this: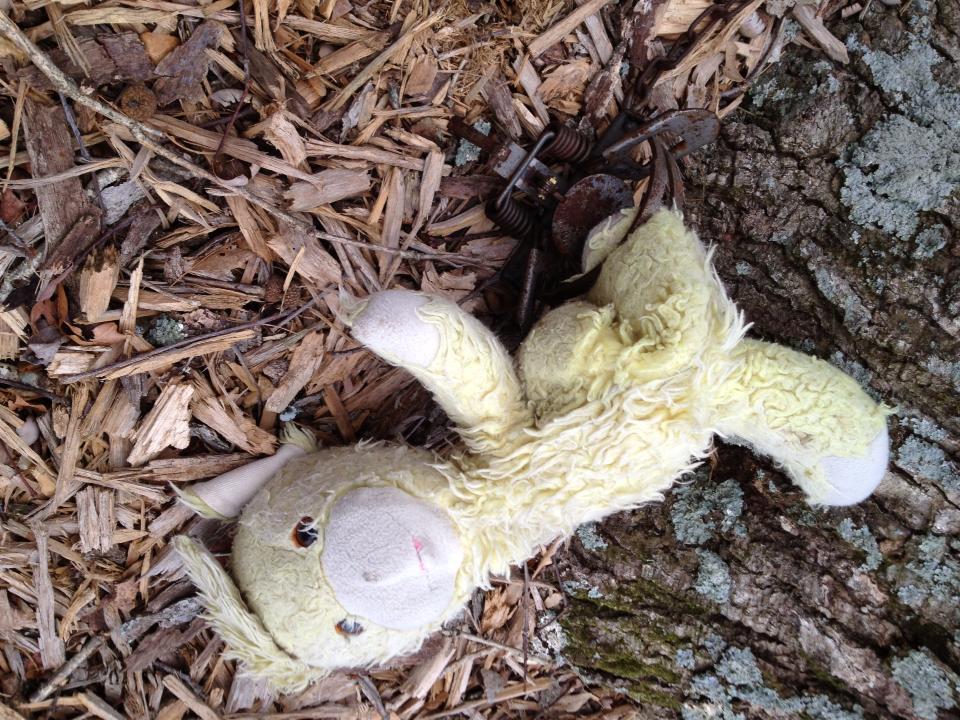 "Trapping was successful today!! Can't wait to eat dinner!"
I couldn't control my reaction…"ARE YOU KIDDING ME WITH THIS?"  Laughter all around the table.  "Just wait, it gets better", I heard through the fog in my head.  About 20 minutes later…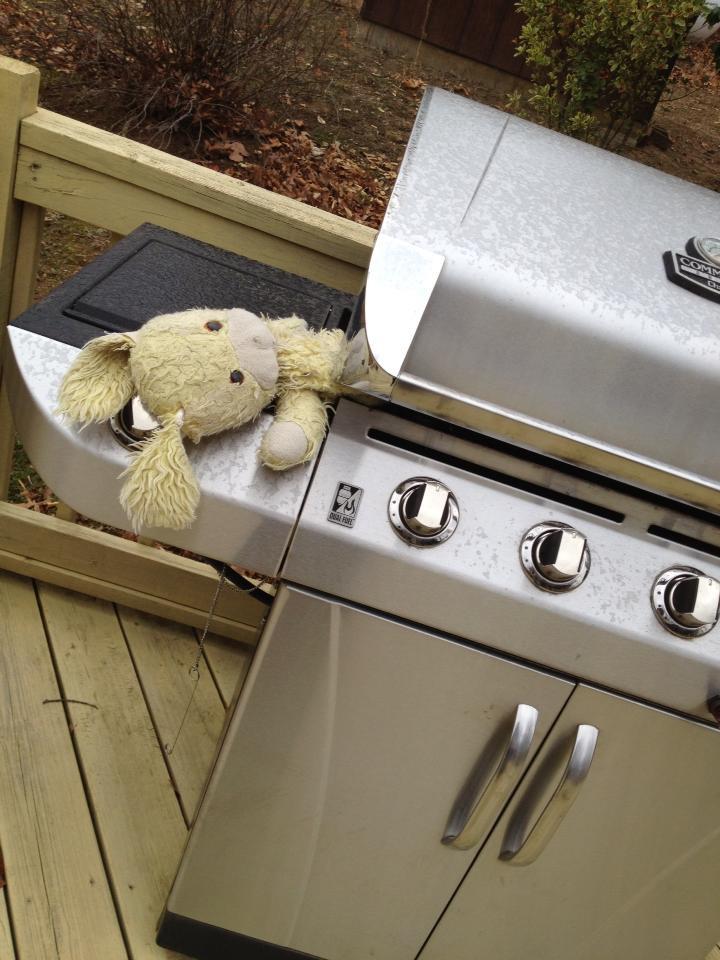 "Getting ready to grill!!"
I calmly ask, "How many more?"…to which she replied, "A bunch!"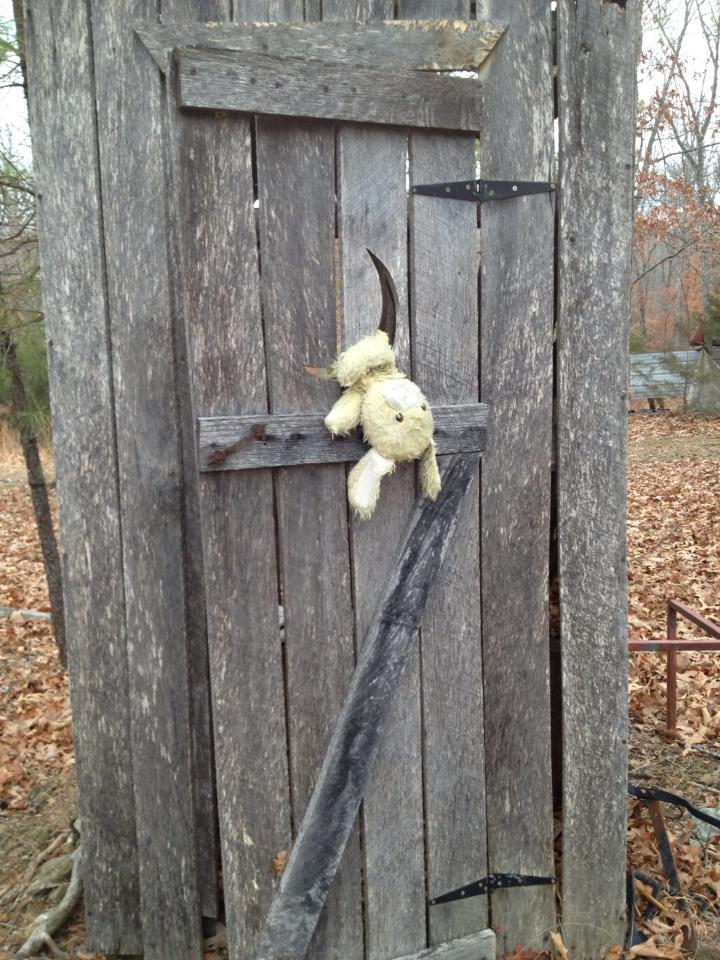 "Potty break?!?"
This next one made my heart stop…I went to grab him and kept him by my side for the rest of the day!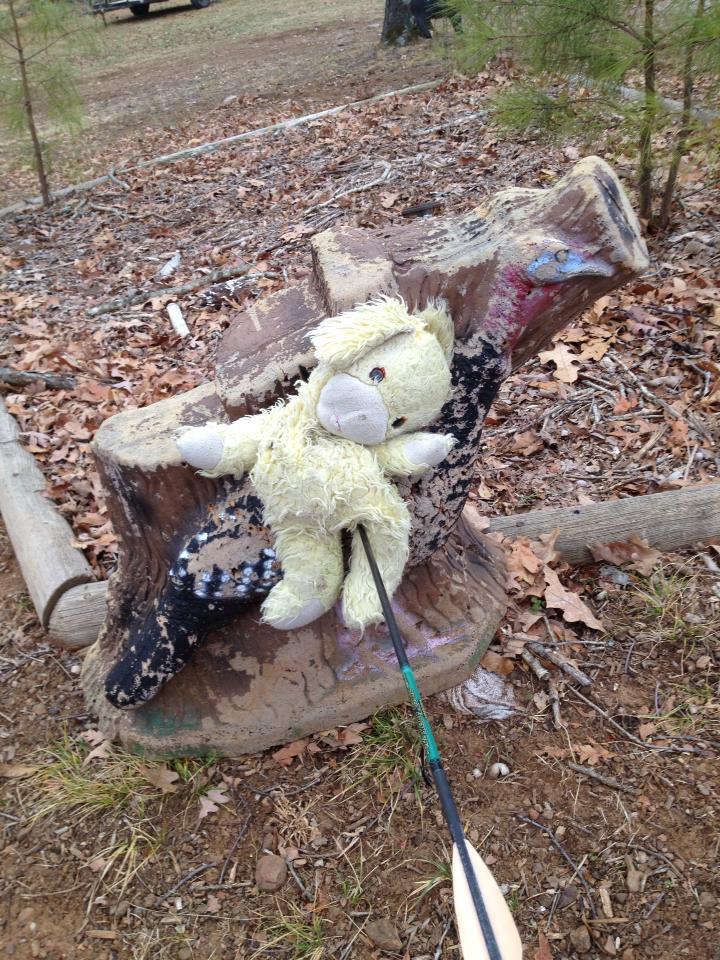 "Made the mistake of running through the field during target practice!!"
By this point, the people on her facebook feed were wondering what was going on, and some of them that knew us both were cracking up at her antics.  Here are a few of my favorite comments:
Robyn Walters Poor George  doesn't Harmony have a coveted blankie? Hmm…flagpole perhaps? Bahahaha! Sisterly love!
Lila Chambers Oh No! Not at Christmas…. poor little guy and it looked like he was having such a good day!
David Sarratt I stayed quiet on all the other pics…. but then I saw this one… and literally gasped when i did!! Wow!! You must have REALLY done something awful to Harmony!!
Sarea Clark I've been sticking her blanket in the freezer for years….but she has upped the stakes with this FOR SURE!
Heidi Clark I just have no idea what is going on… Does she have your blankie Harmony Strode?!?! LOL
Nate Spencer My mum's got her blanket. She keeps it REAL close-like. As for the bear, this is just payback for all of the different times her blanket has been shoved into that freezer. >:D
This continued for the next few days…one or two pictures posted per day, all causing my heart to thump in my chest…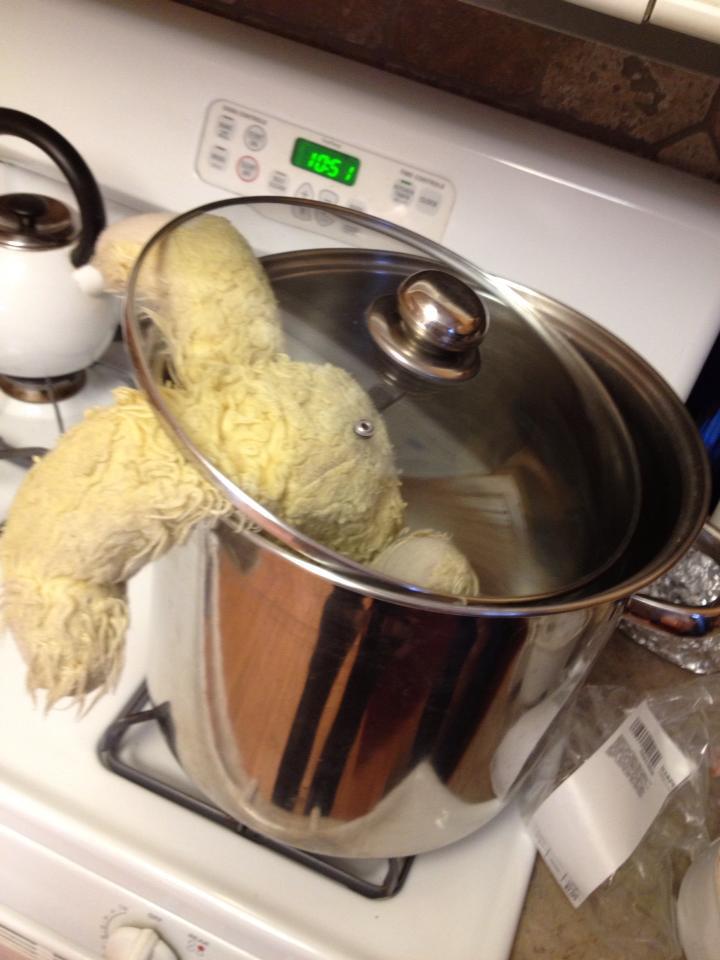 "Still cold outside, so thought we would try some bear stew!"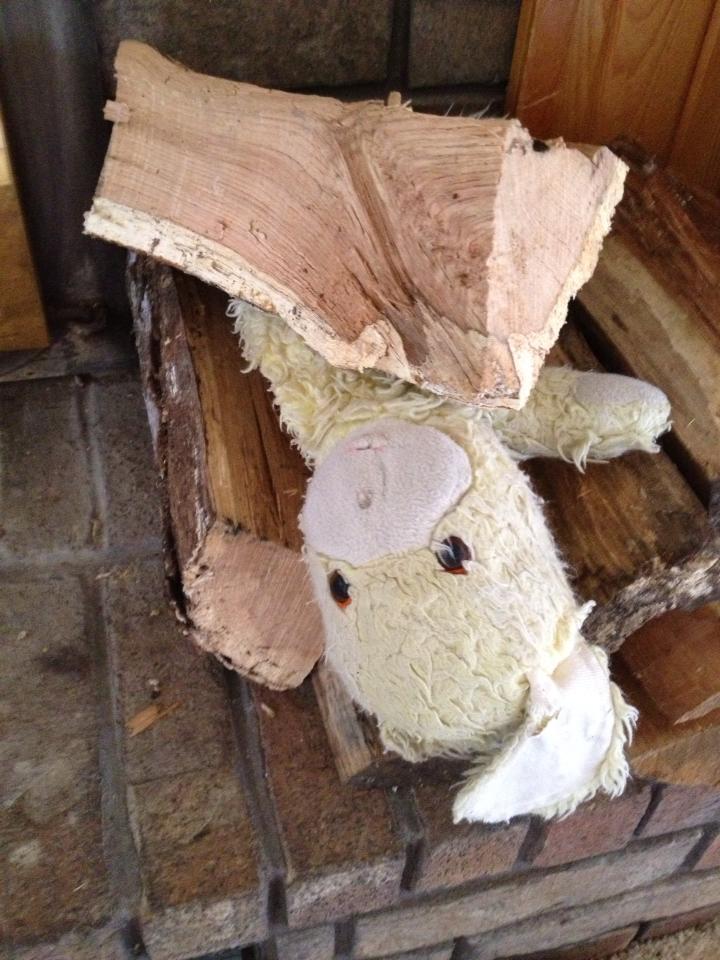 "So close to getting burned!! Thank God for grandparents!"
Needless to say Harmony and I were keeping our 'treasures' pretty close to us over those few days.  I even started taking George to work with me so as not to leave him at home unattended. (You know, since my doors don't lock all that well…)  Around December 28th, after all of us having dinner at mom's, Madison announced that she had left some of her stuff at Harmony's house and needed it for in the morning.  Harmony replied, "Just grab it on your way down, the house is unlocked."  At first I was irritated that I had to make a stop on the way home (it isn't even close to being considered out of the way, I was just grumpy.), however, I quickly changed my tune when I realized that I had full access to her house!  Madison grabbed her stuff and also a little something for me…Then this happened: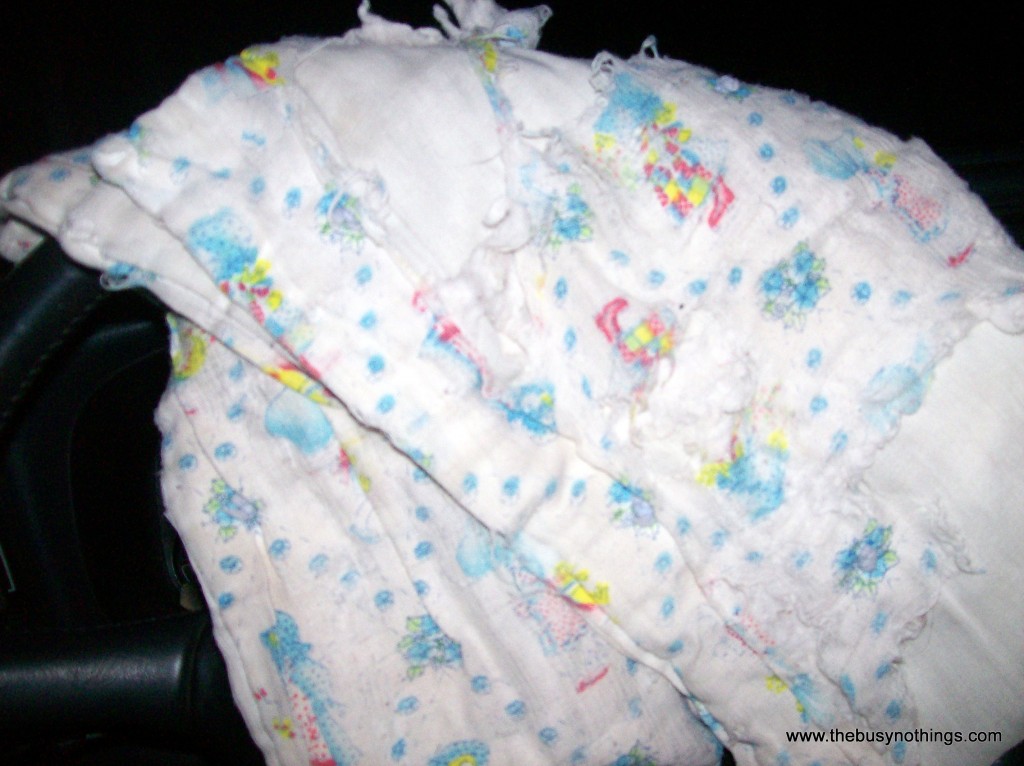 "Guess what I found yesterday??? Let the games begin!"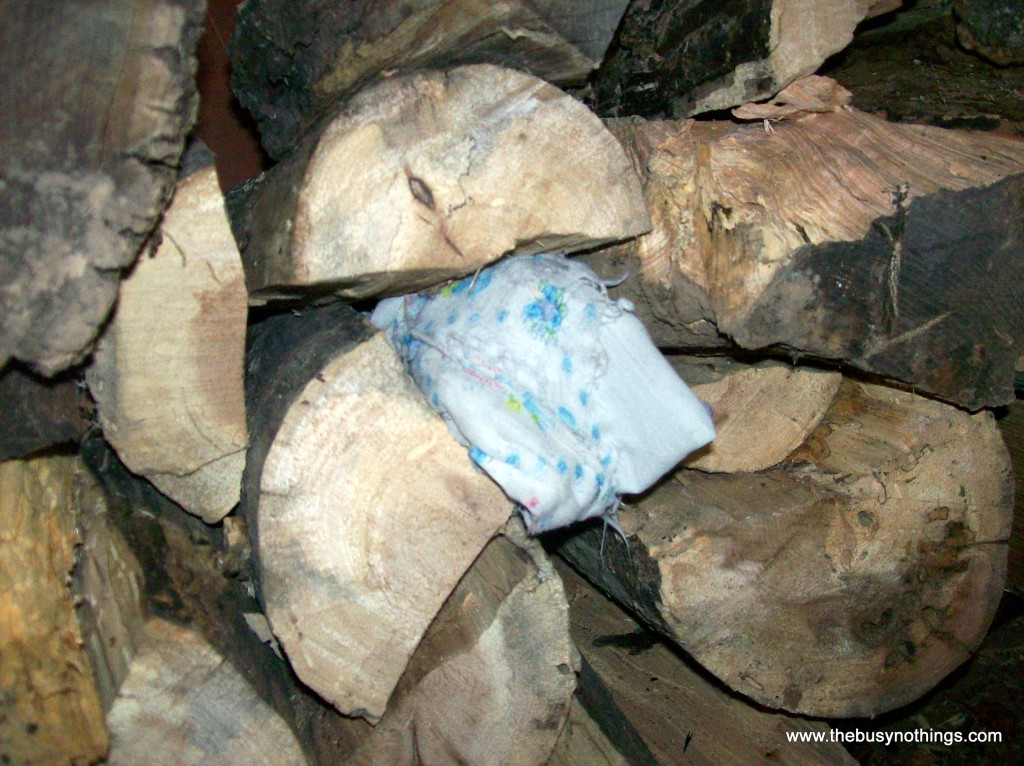 "Anybody got a match?"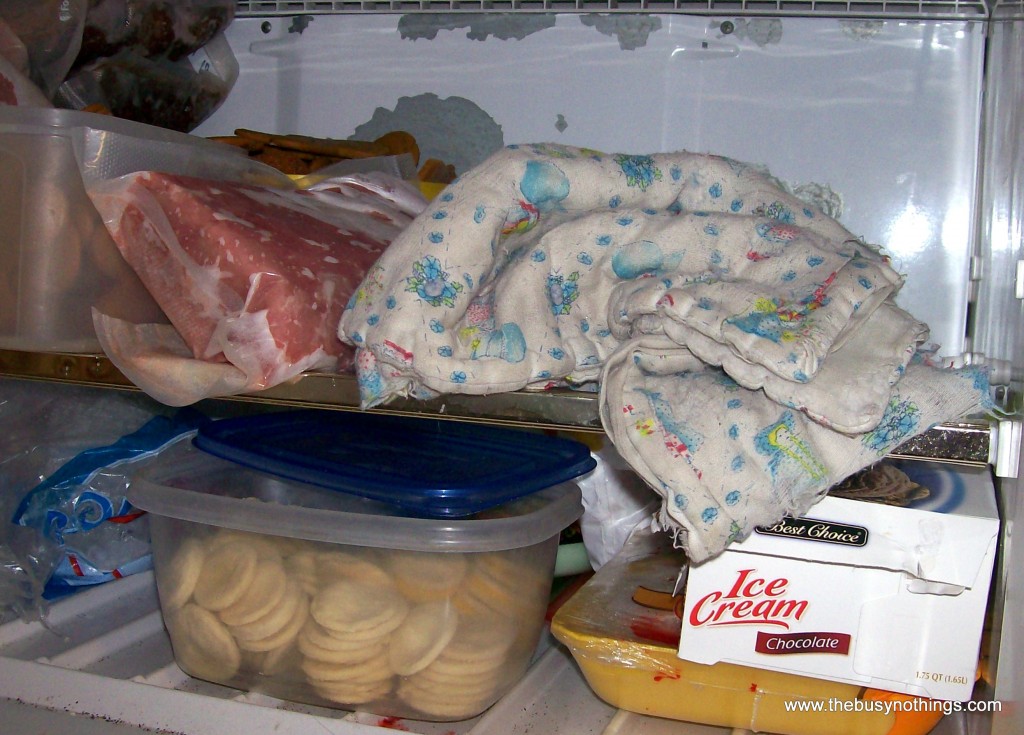 "This is where it is usually found…"
Then for the next couple of days it was just a matter of a proverbial tennis match if you will…She posted one, I posted one…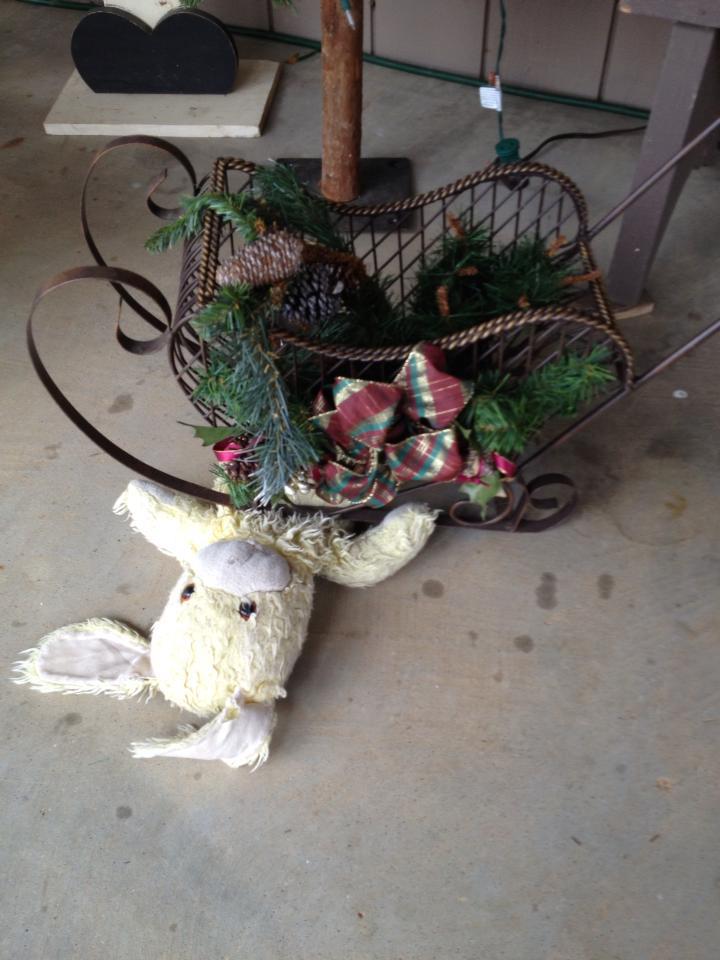 "Just another bump in the road!"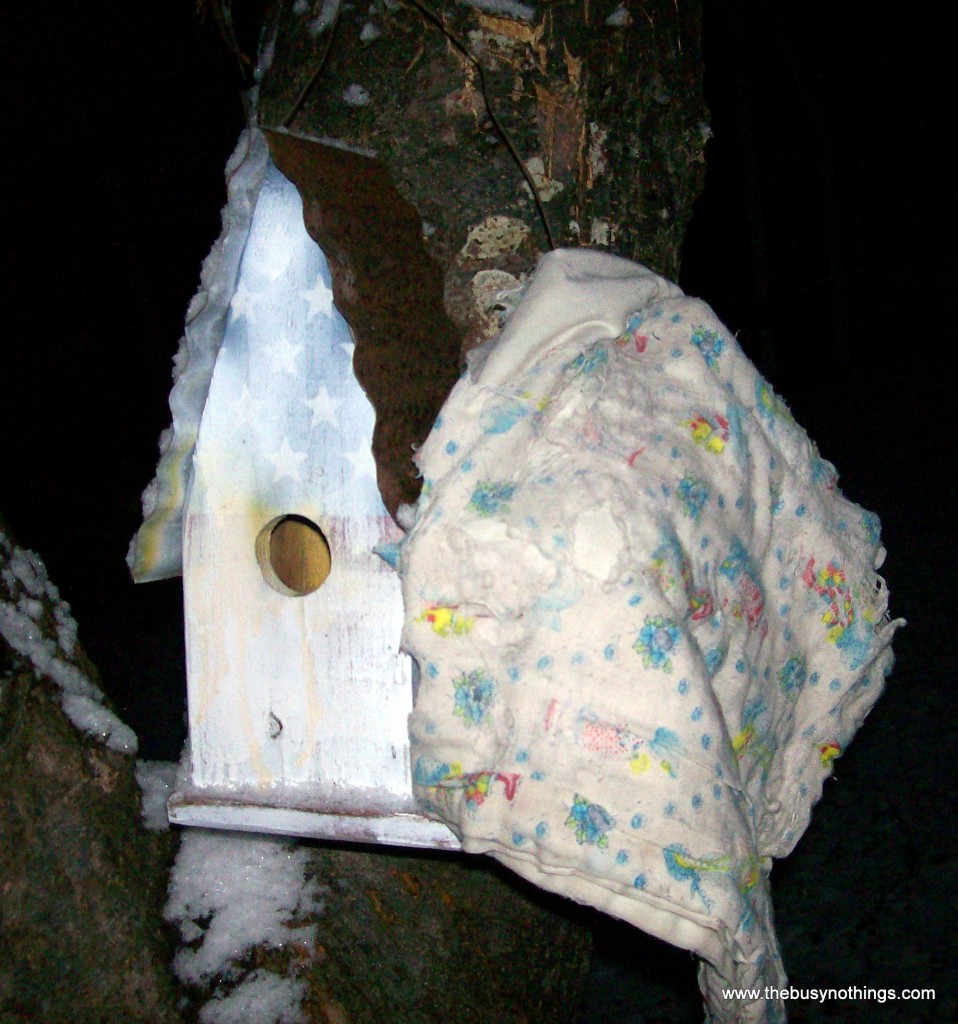 "Keeping the birds warm.."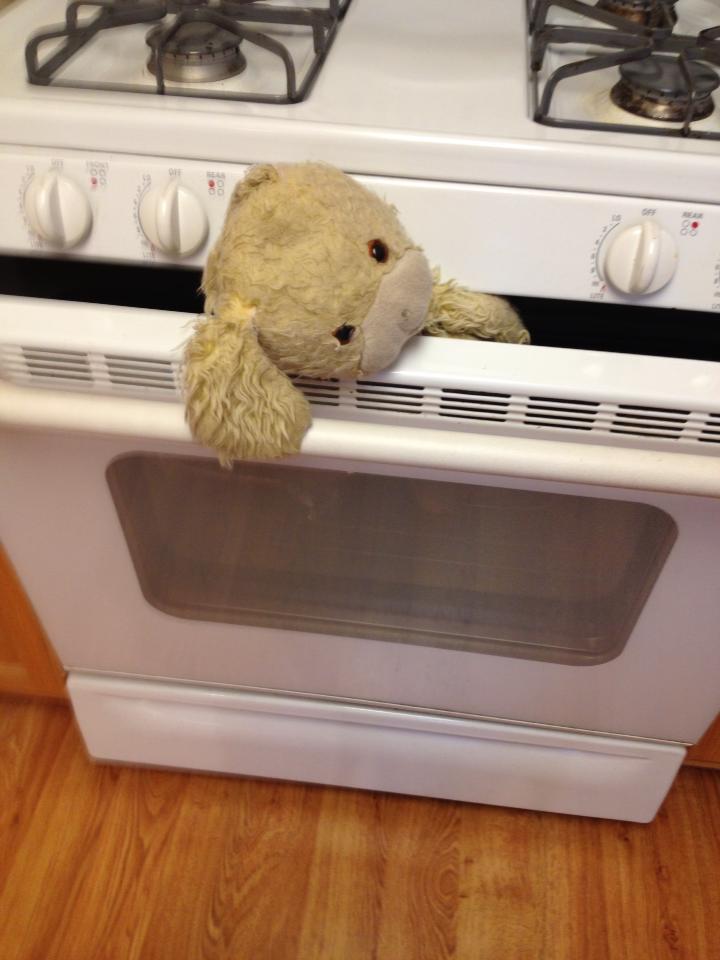 "I'm guessing the oven was TOO hot!! Lol"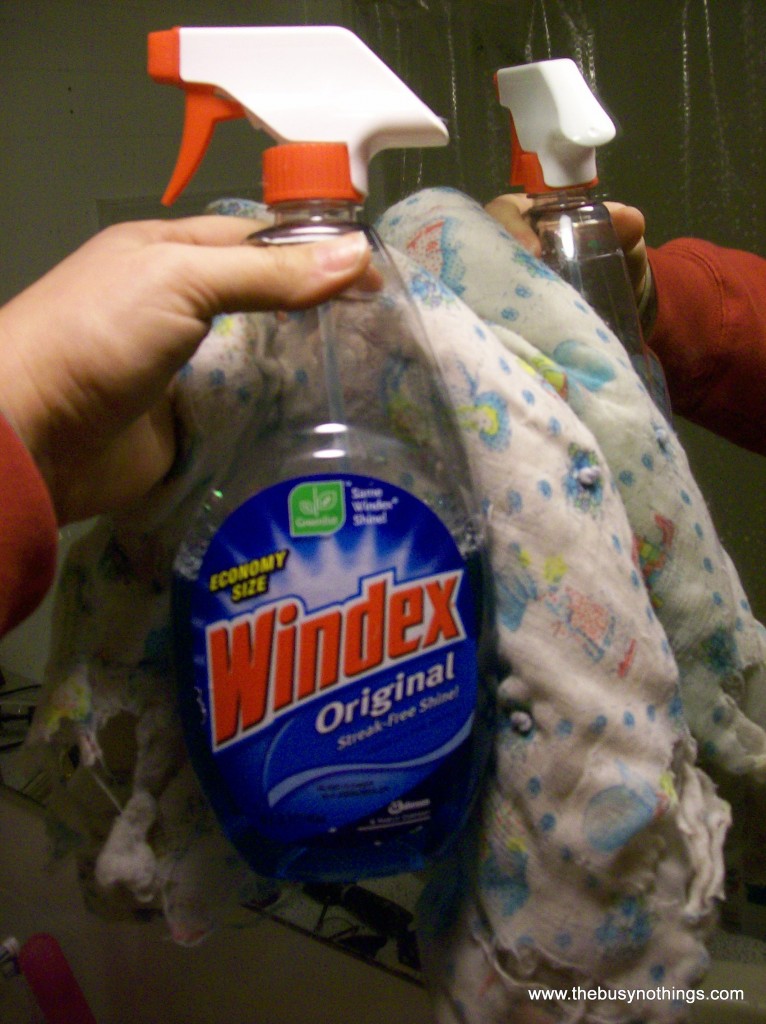 "Taking pictures of a blankie isn't as 'fun' as taking pictures of a teddy bear, BUT a blankie is MUCH more useful around the house!"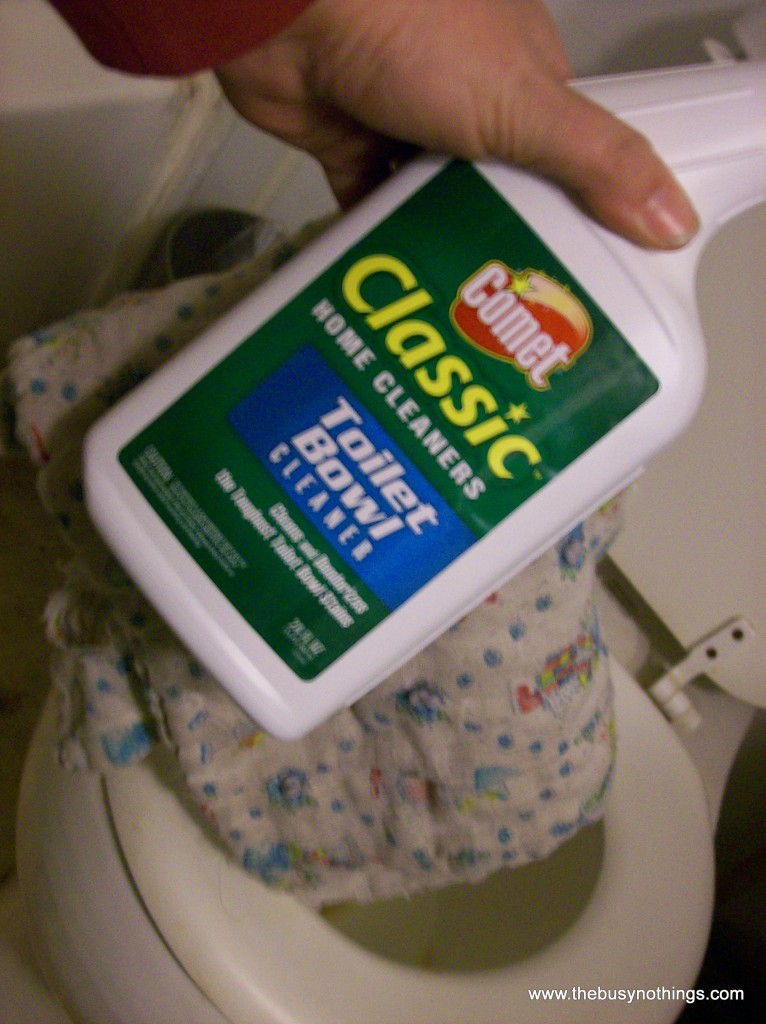 "Yeah, this blankie is HANDY to have around!"
Facebook was getting involved in this little feud!
Chris Akey Lmbo
Harmony Strode I'll admit that this pic is making me fight the tears!! In the toilet, REALLY!!
Betty Vickery Sargent I'm not gonna hit the like button, because living as close as I do could cause some repercussions! What I am doing is making sure that my valuables are well guarded when these two are round! Yes, I know it's a sister thing, but when you've been connected by family one never knows! Lol
Justin Lingle Wow Brian and I went to bat to keep the Rabbit(lol) from the toilet just sayin
Laci Spears Crazy girls!!!
David Sarratt This whole family feud is getting out of hand….what is it gonna take girls?? Someone getting an eye poked out!?!
Frank Swift My God, you're a bunch of sadists. I've had to cover Koko's eyes from the gore he sees here
Brenda Brockman Maddan Sarea Clark and Harmony Strode, you girls are so entertaining!!!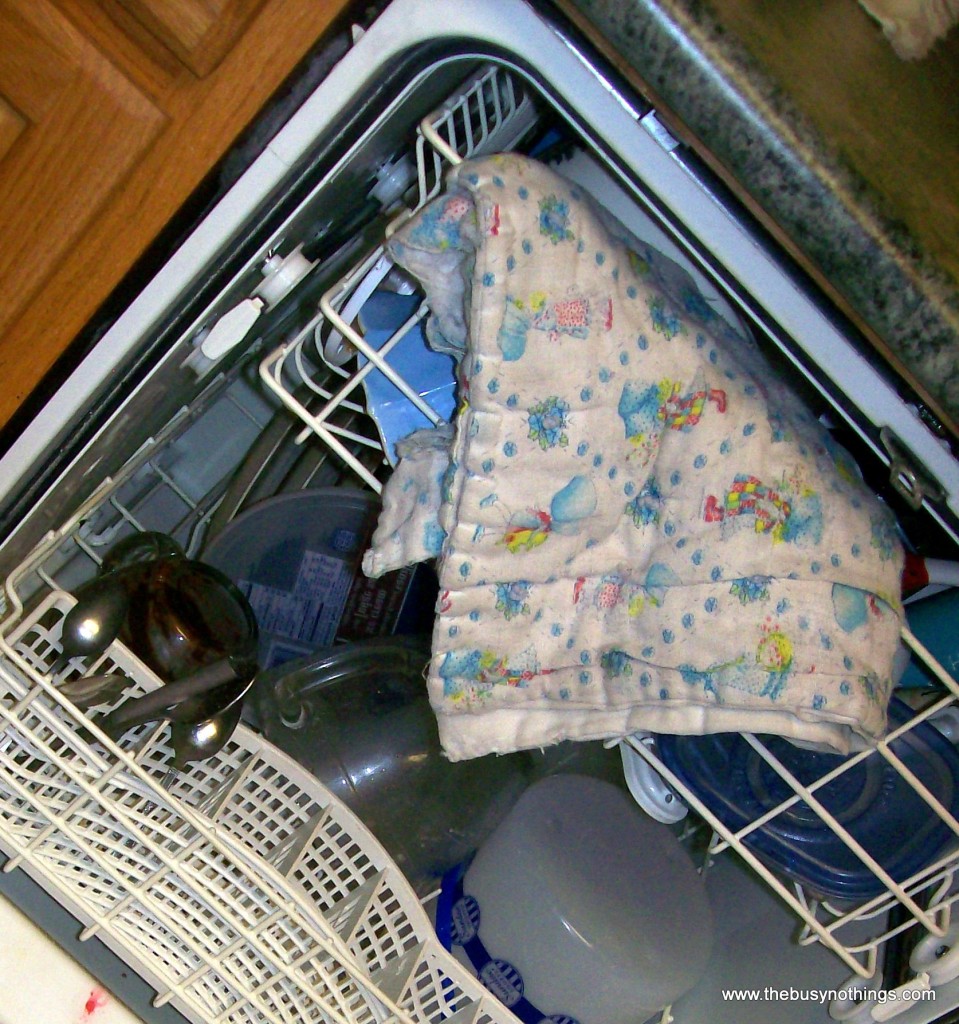 "After all that 'cleaning', I thought the blankie might need to get clean.."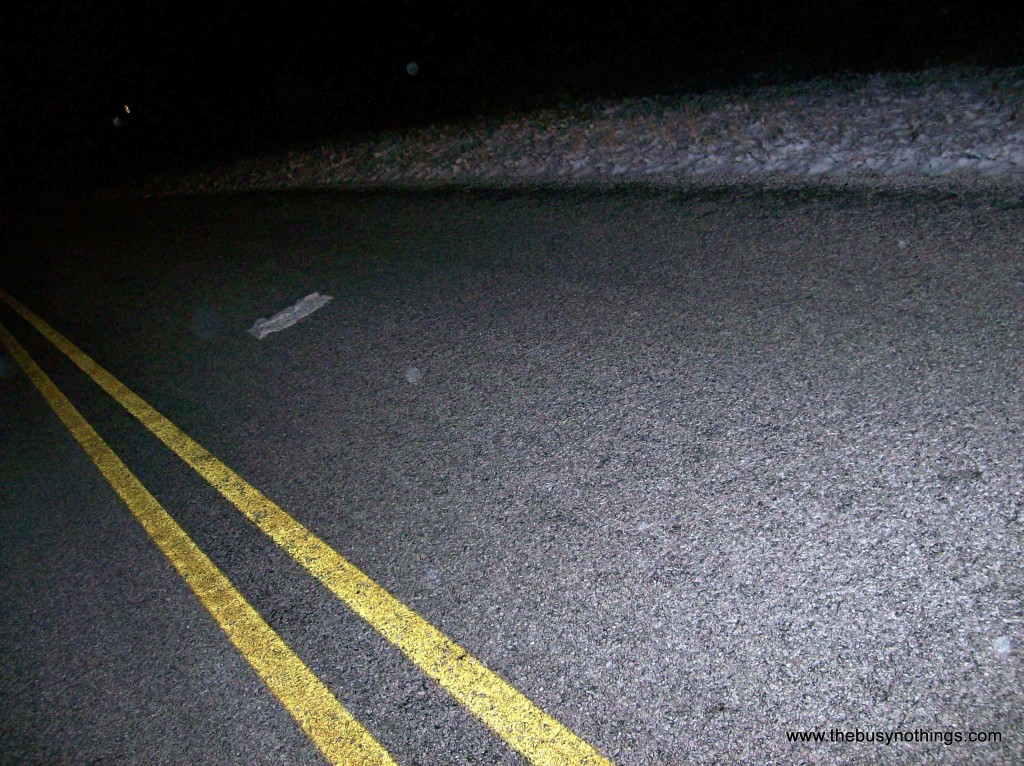 "Couldn't get the blankie satisfactorily clean, so we decided to do something drastic…Tossed it out the window on the way to town!"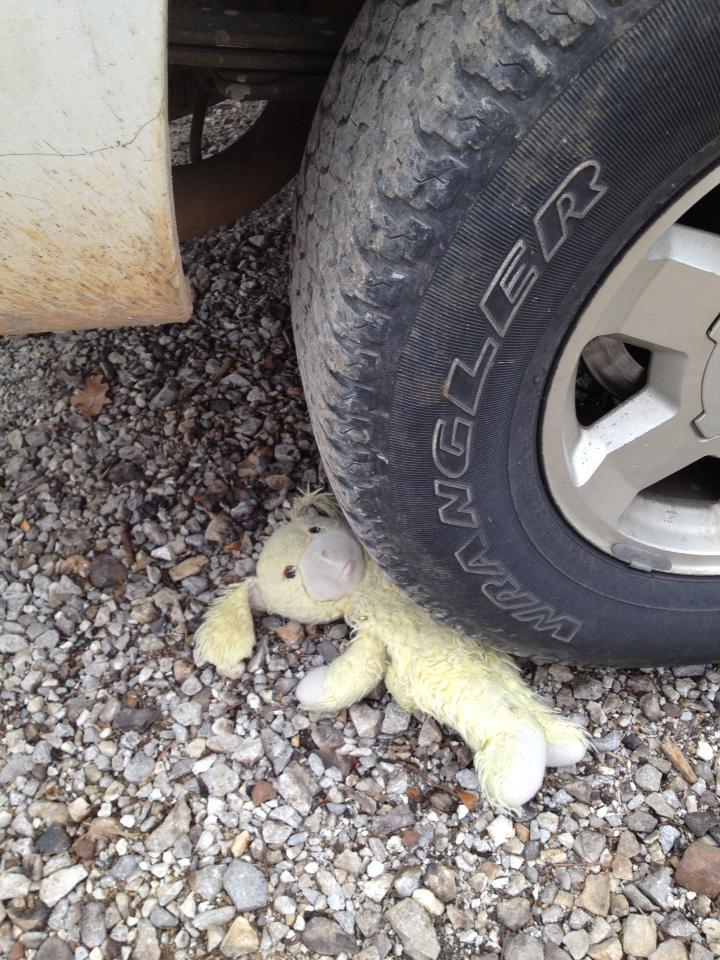 "Mine can actually be called road kill servings how it got ran over and it IS an animal!! LMBO!!!

))))"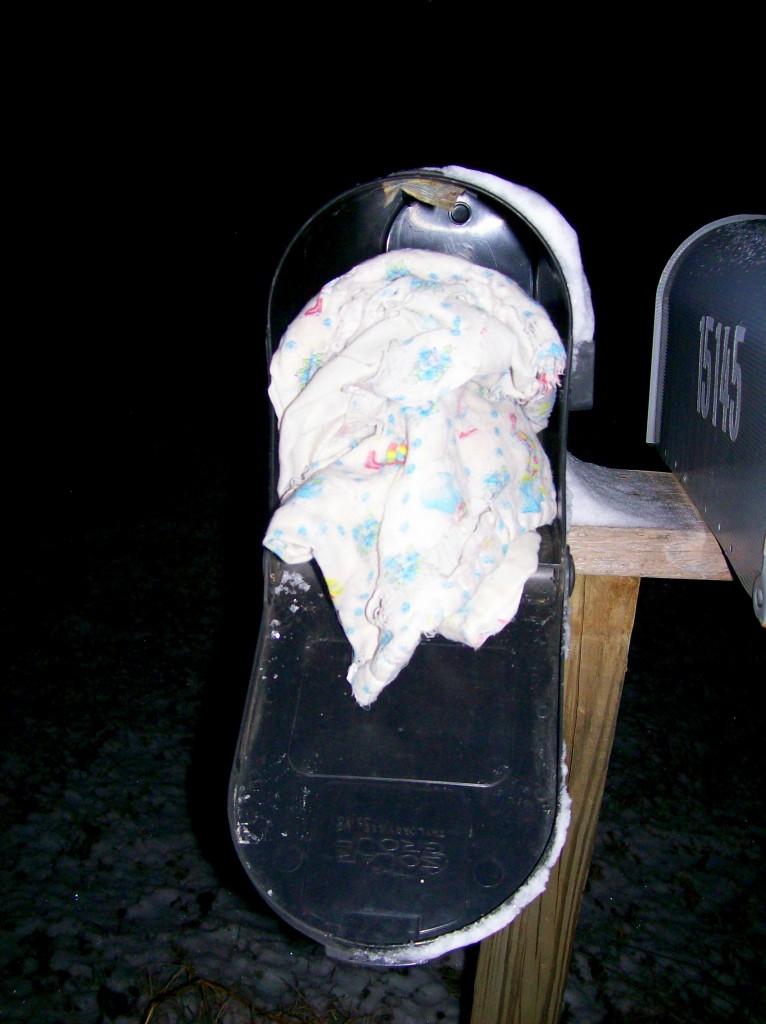 "Someone found it and 'mailed it back'…"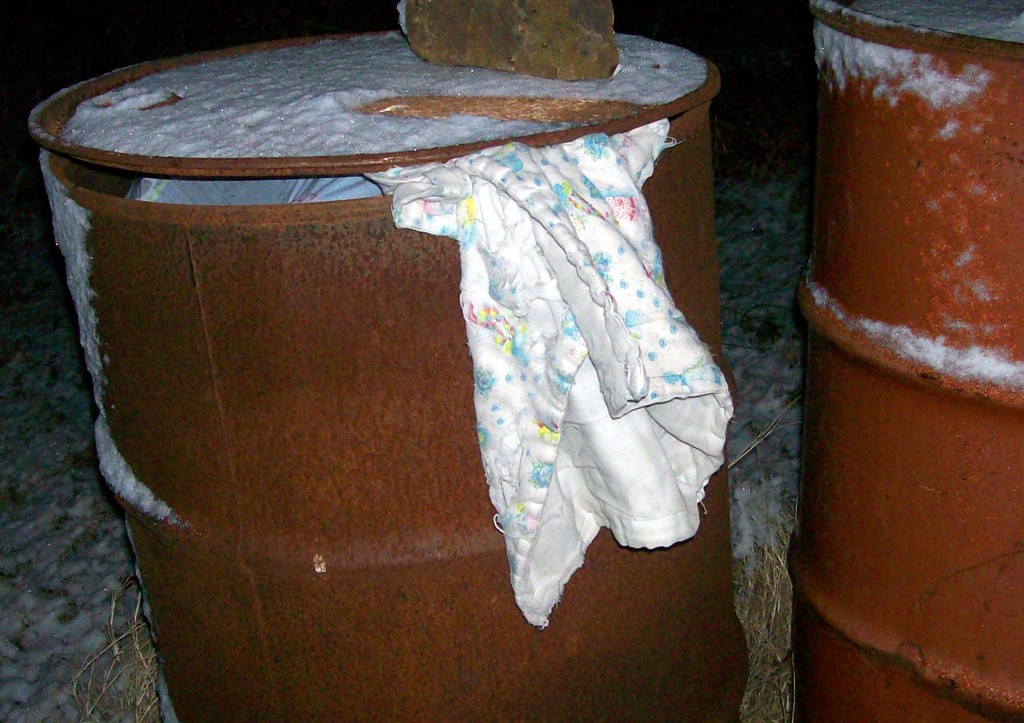 "Trash day?"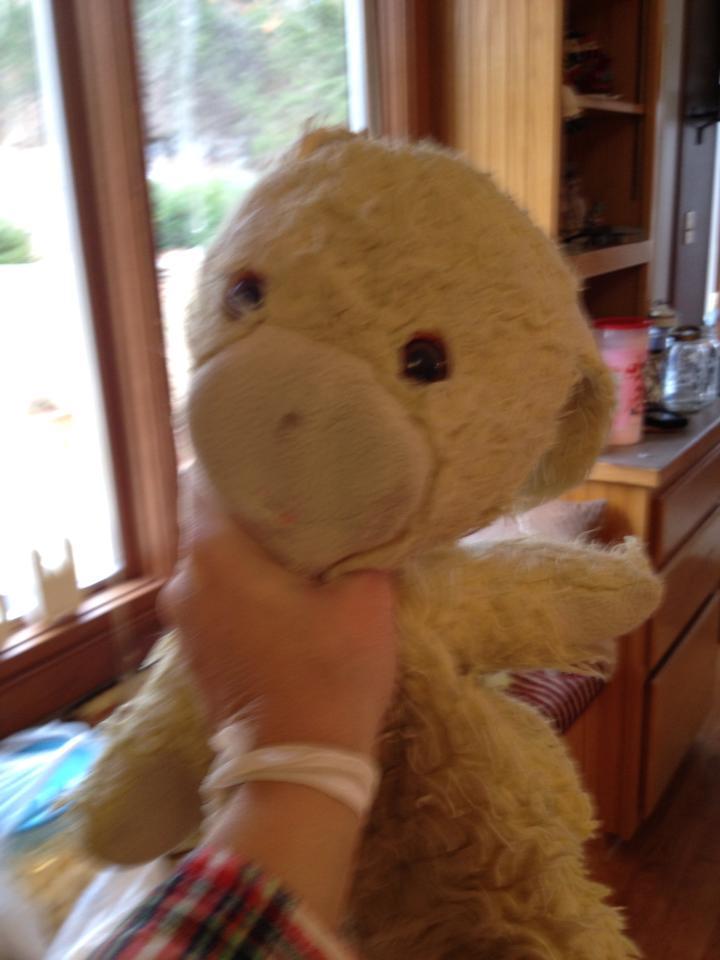 "So frustrated at all you have done to blankie that I had to vent my frustration somewhere!!"
When it was all said and done, this was the result: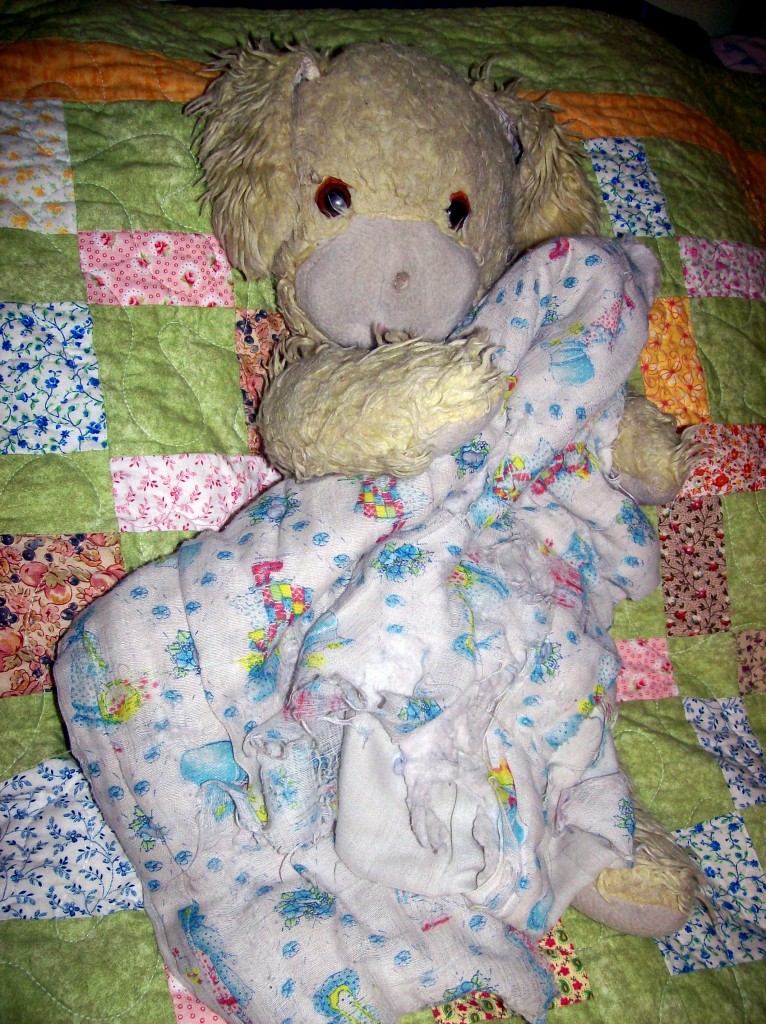 "In the end, George decided "No hard feelings"…both items are back with their rightful owners…for now…" 
Even though we posted photos from December 25th til January 1st, we both took the bulk of the photos in about an hour's time when we had the items in our possession!  I cannot lie, these were some great memories yet we still keep pretty close eyes on our precious items!  Thanks so much for sticking with this series and I hope that you enjoyed it just a little bit!