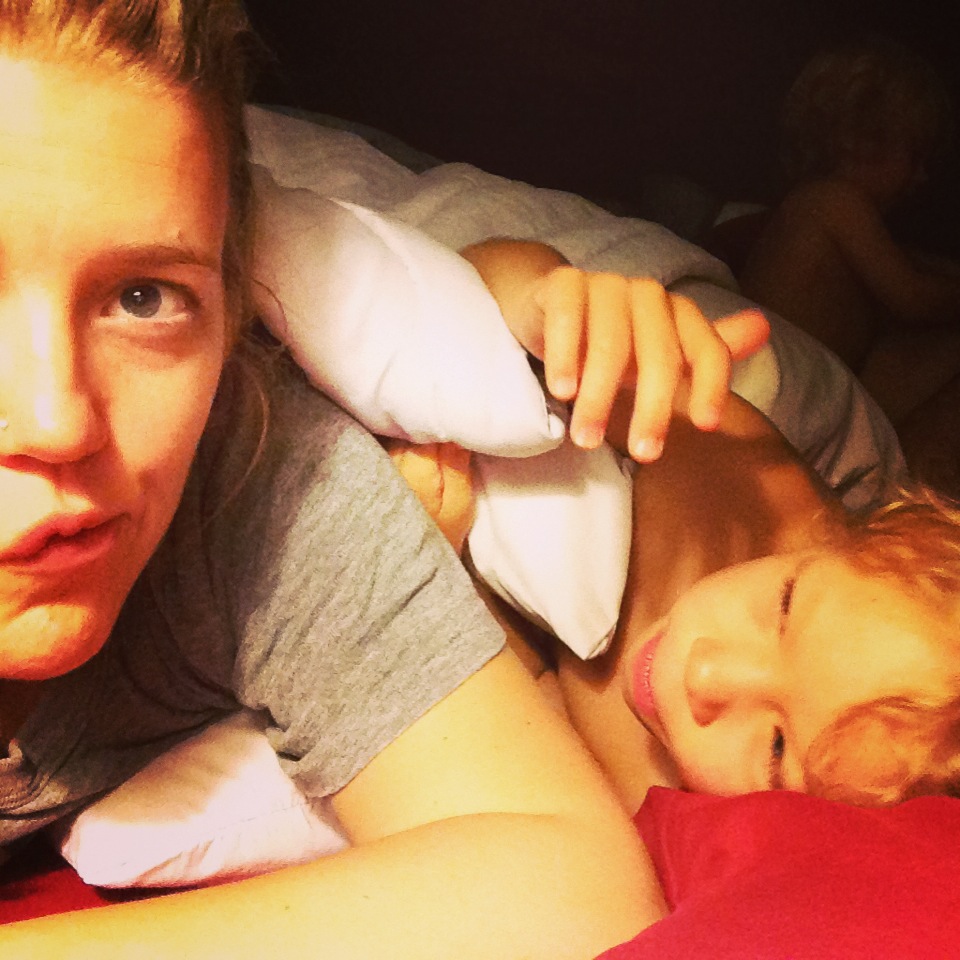 Originally I published this as a true wordless wednesday- NO WORDS, but felt after publishing it needed more. I took this last night around 10:30, when the tylonol pm had kicked in to help me sleep in spite of the fact my sinus infection is keeping me awake- the infection I work up with on my first day of vacation. The one which somehow Ben caught and after driving all day he didn't need a tylonol pm to be out. (See Bug in the background sitting on him?)
The truth is, as parents, we all have these moments. Where we struggle. When we want to cry. When our adorable, smiling children are about as welcome as home intruders in our bed 2 hours after we put them in their beds.
We all have our moments. This week, this moment captured one of my hardest ones- even though I'm being silly. What was your hard moment this week as a parent?
You aren't alone!