If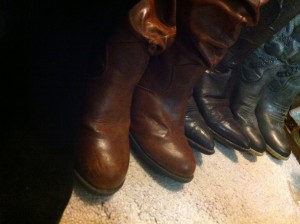 you haven't figured it out from my blog- I love FASHION. I've been working on launching a fashion series for awhile and although I keep getting delayed… it will happen!!
I live in the south, ya'll. Yes, I said "Ya'll" because it seemed appropriate. I go to rodeos, like the outdoors and married into a family that owns over 100 acres of land in the middle of nowhere. Although from Detroit, Ben's family has settled well into country life and I'm the city slicker when I'm out there.
Every time I'm out there they are riding 4-wheelers, cutting wood or some other kind of CHORE and I sit inside like a damsel in distress- which- actually considering I usually have both boys with me… I kinda am!

I love boots. I have to save forever to get them but they are totally worth it. In the same vein, my sister-in-laws have an obsession with these boots, Fatbabies, and are constantly talking them. I actually called to ask them about about what they thought of Fatbabies since I was considering buying a pair: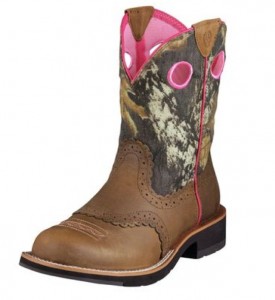 "they give you a certain jaunty-jaunt in either jeans or skirts"
"they are SUPER COMFORTABLE!"
"Perfect for cowgirls- one leg of your jeans tucked in"
and my quote, "Perfect for the city slicker wanting a pair of boots that will be comfortable and useful either while enjoying a fun rodeo, OR when you are in the country, *trying* to fit in."
Fashion is fun. It's unexpected and adaptable. Western wear can be such high fashion with a little help! Fitted plaid shirts are coming back in, cowboy hats are seriously cute and skinny jeans into boots are always a good idea. I love this look, I wear it frequently and I love  Fatbabies not only because they are CUTE but because they are comfortable, unlike a lot of my other boots I currently own.
Here is a link to my shop for Fatbabies. please check it out- I had a blast making captions and writing information about the Country Outfitter page!
This shop has been compensated as part of a social shopper insights study for Collective Bias. #CBias But all thoughts and opinions are 100% my OWN.