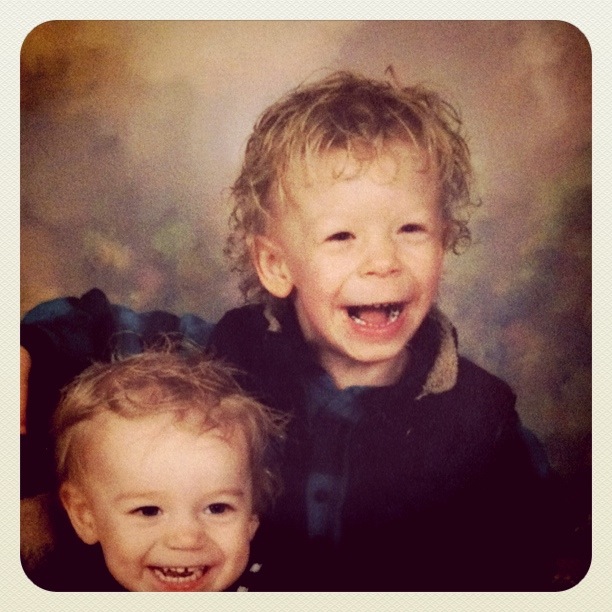 I think my favorite time of day is when Bug goes to bed. He is non-stop energy and runs around the house all of his waking hours. He needs constant steering and direction, from the gentle to the stern, he is verbally draining as well as physically.
I feel sometimes I'm simply doing nothing right or well with him. I tell him the same thing every day and it doesn't seem to sink in. He has large blue eyes and sometimes I'm so distracted by his adorable nature that I don't follow through as well as I should. I don't talk about him a lot on here because everything with him is exhausting and (seems to be) poorly done. All of his milestones were done ahead of time and there is a bright intelligence and understanding that startles me sometimes.
I guess it's impossible not to compare children although we tell ourselves we shouldn't or can't. He is nothing like Bear was at this age. My mind is boggled at what he can do already. Perhaps it's because Bear was behind, smaller and frailer. I think of how he struggled for every little achievement and my joy when it happened. Bug is literally already skipping past him in some areas, three years younger and the injustice of it all brings tears to my eyes when I see it happening.
I don't always feel this way. I get it, I know I can't compare an apple and an orange. I just try to forget, tell myself Bug is "normal" and stuff it down. But it's always there like an unhealed old injury. Maybe I need to be reset somehow. I don't know, life is confusing, dark and hard enough without having conflicting feelings popping up inconveniently in a good time.
But that is usually how it is, isn't it. Anytime life is good, other things pop up to tarnish it. Maybe it is a kindness actually, we are able to sift through pain and grow as people when we aren't just struggling to breathe in.
The last 5 years have been hard. The years before that were pretty easy. Today life is good and rich, but with little thorns here and there. I"m happy, enjoying that rare feeling on a regular basis now. I don't want to go to a dark place again but it's impossible not to occasionally glimpse into the unlit place I have come from.
Maybe that's what makes us grow too… to see where we've come from but just not allow ourselves back in that place. I'm happy that I'm growing and learning, perhaps I'll some day have this figured out, or at least have more of a peace, but regardless, I'm just happy I'm ok today.