My top 5 for this week: (in no particular order)
5. Getting to know and work with Christy this week for SavingAmericasMustangs! It's always great to "meet" someone from Twitter and Christy has been as amazing to work with as I thought she'd be.

Check out her blog over at Insanity is NOT an option! She sparkles and twinkles.
4. Working from home this week was therapy. Silent house with no kids… I never put make-up or pants on and was amazingly productive and *comfortable*.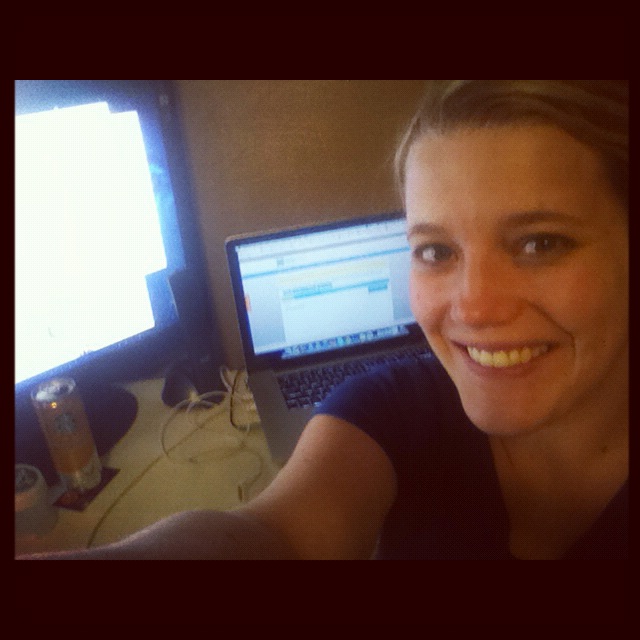 working from home benefits! dual monitors!
3. Lunch at Tusk & Trotter for the first time with local blogger and fashionista, Approaching Joy! She is genuine and fun to share a cheese board with.

Check  out her blog for some fun fashion ideas!
2. Getting pummelled by a massage therapist- not the relaxing kind, but the kind that leaves you feeling like a piece of tenderized meat. Oh, and he was *completely high*. He spent an additional 30 minutes showing me stretches to help my back so hopefully I'll be able to fix the problem and not have to keep spending money on chiropractors and massage therapists!
1. For the Collective Bias people- the "not at BlogHer" support group really made me happy. 😀 Love to know there are others that feel like me- like everyone is at the Prom and I'm at home dateless! Thanks to whoever said that!
Have a great weekend all!