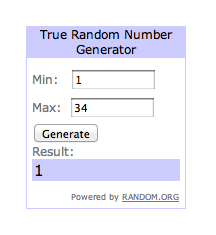 UPDATE! Tonia@theGunnySack is the winner! Please contact me with your address so I can ship your prize!
Like I said last month… I don't usually do giveaways unless they are AWESOME. Today's giveaway is no exception and is a product that I use every day.  I love products and love sharing the ones that I am a fan of.
It's summer and it's been a hot one. I was joking with Ben today that I spent more time outdoors in January than I have in all of July and August. Except… it's not really a joke at all– it's been insanely hot this summer and protecting my skin from the triple digit heat is important to me. Why, you ask?  Well, readers, I'm officially in my 30's, about to lap the sun once more next month and these tiny things on my face are starting to annoy me… yes, WRINKLES. I need to care for my face better than I did in my 20's.
The nice thing is that Therapon Skincare, who is a local Northwest Arkansas company,  and carries one of the top skin care products available on the market,  is that they care about repairing the damage that we do to our skin, whether from ignorance or just wanting a fake tan when we were 25.  They have a huge loyal customer base- which says more than I ever can. I have been to their offices and started using their products back in February- and have been confused with a 21-year-old more than once. Which- if you care, is kinda awesome and a great testimonial all in of itself. Read Dr. Beckman's bio and learn more about his company….. Simple, daily skin care system, developed by a plastic surgeon.
One of the things I like best about Therapon's Platinum Protection Facial Sunscreen is that when I put it on my face feels moisturized, not greasy. The biggest hindrance in the past to me protecting my face with sunscreen was the fact I hated how it felt on my face, even though I knew how important it was to do. 
So to support this HOT summer and our… "Glistening"- I'm going to do a giveaway for some of their high-end products, both of which I highly reccomend:
Two Amazing Prizes- 1 Winner:
-A Full Size Platinum Protection Facial Sunscreen ($25 value)- a product I use and LOVE. 
And…
– Theraderm Skin Renewal System, a simple, daily skin care system, developed by a plastic surgeon.  (almost a $150 value!)
 AMAZING GIVEAWAY right? So, how do you get entered? Simple-
1. Leave a comment telling me why you would love to try this!
How to get additional entries? (Leave a comment for each entry!)
2. Folllow me on Twitter and Facebook and comment that you did.
3. Follow Therapon on Twitter and comment that you did.
3. Share this post on your social networks- share the link where you shared it. There you go. This is worth it! I absolutely love the sun screen!
I will close this out Sunday night and update the post with the winner next Monday, Aug 20th using a random number generater. Valid only in the US. Winner will need to email me their address within a week.
Disclosure: Therapon donated the prizes for this giveaway, however it was only after I approached them because I loved their sunscreen. Thoughts and options are 100% my own.