My job has taken me all over this summer.
I have spent time in Arkansas, Missouri, Kansas, Texas, Oklahoma and Colorado.  I have been traveling to visit family's, have meeting at other programs and I went to conference.
These trips have given me some great adventures each time however, probably the most profound time has been the last week I have had.
Last week myself and Jenna went to Denver Colorado. It was the National Down Syndrome Congress' yearly conference.
It was a great event and we learned a lot.  Then on Sunday there wasn't much for us to do in the conference so we decided to go to Estes Park, Co.
I love Estes.  When I attended New Heights in Fayettville I worked with the high school student ministry and we took the students to Estes every year for and extreme outdoor camp.  I almost took a job in Estes in 2010 and I still have small moments where I am sad I didn't say yes solely because it was located in Estes Park.
I love the mountains, the lake, the river that runs through town, the little shops, and pretty much everything else in the town that you can list I love.
However, more than anything I love the drive up into the mountains and the arrival.  As you drive up the road is at the bottom of huge canyons and then Estes it's self is a valley that is surrounded by mountains.
You can't help but feel so small in every direction you look.
The afternoon in Estes was on Sunday.  Jenna and I left on Monday and arrived home at 12:30 that night.  Tuesday afternoon I drove to Kansas City and then early on Wednesday morning I got on a plane and headed to San Antonio TX.
I have several days in San Antonio meeting a family and visiting another program in the area, however today I had a free day.  I decided to drive to Corpus Christi and spend a day on the beach.
I love the beach and the ocean as equally as I love the mountains, in different ways and for different things, but they both hold very dear places in my heart.   
On the edge of the land looking out over the ocean is another moment in time where one will tend to feel very small.  You can see water stretching for miles and miles, and sand that often never seems to end.
Today while at the beach I began looking at just the sand.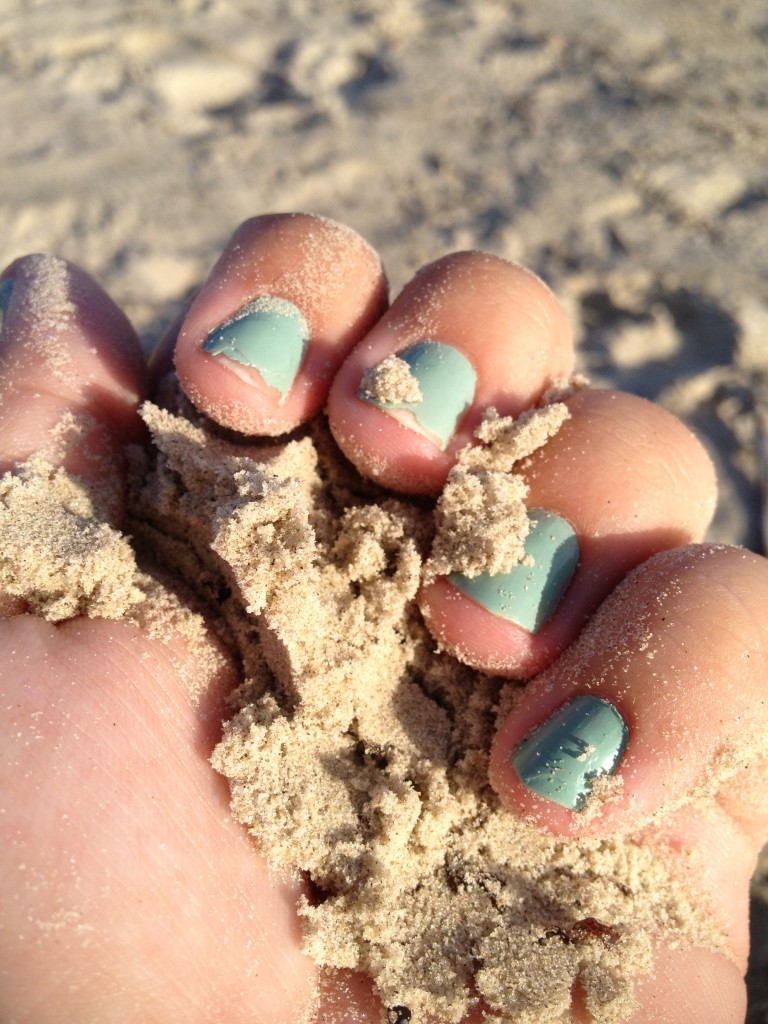 I just learned this recently but under a microscope each grain of sand is a different shape just like snowflakes.
This amazes me!
God is such an amazing and creative God that he desires to put detail in everything he creates.  How much more then does he put detail into creating us but also creating and writing our stories.
The beach line, the ocean and these tiny grains of sand also have an amazing way of making me feel so very small.
I love that feeling.  The reminder of  how small we truly are and yet we are so valuable to the Lord.  
It was amazing this week to go from the mountains to the ocean in the matter of a few shorts days of one another and to see how amazing the Lord has made the world around us.
Yet, this was all a reminder that as amazing as the world around us is…
We are what he see as the most beautiful things of all things that have been created.
We are the small ones yet in the eyes of the Lord we are his treasured possessions and creation.