Heidi
Hi! I'm the owner of TheBusyNothings.com. I've been married to my college sweetheart Ben for 10 years and I'm passionate about my 2 little boys- one of whom has special needs. I love being real about my life and struggles and seek to understand God and chase his beauty. I enjoy cooking healthy/gluten-free, fashion from thrift stores and exercise to keep my sanity. I work from home, freelance writing and social media consulting with bloggers and small businesses. I am slowly figuring out how to balance family life and work. I love connecting with people, contact me at TheBusyNothings@gmail.com
Sarea
Hi, I'm Sarea, contributor at the TheBusyNothings.com. I home-school my three kids, dabble in photography, quilt, know how to change the oil in my car and love baseball #GoNaturals. I volunteer at the local Arts Center. I am an instructor of Life-guarding/CPR/First Aid with the local Red Cross. I like finding new music. I have a love for records and have quite a collection, but currently no way to play them. I have a fetish for office supplies, I am a great listener, love roller coasters, I am WAY behind in scrapbooking and can't wait till my oldest turns 18 so we can skydive together for the first time! Follow Sarea below!
Sherry
Hi, I'm Sherry, a writer for at the TheBusyNothings.com. I am passionate about helping people with disabilities learn life skills and am fortunate enough to be able to do it full time! I love doing Wordless Wednesdays, capturing life at the Camp I work at as well as sharing bits of my life. I work a lot and come and post when I can!
Katy
Currently living "The Rockies Life" in Fort Collins, CO but a southern girl at heart! In love and married almost 5 years. No kids yet...just a few furry friends. I am a Social Worker who spends most of her days in jails, foster and group homes, connecting with and advocating for at risk kids. I love eating healthy but indulge way too often in my favorites -wine and cheese. I love spending time outdoors hiking, biking and just adventure-ing!!
I'm 23. I'm married to the best guy in town. I enjoy sunsets and long walks to the fridge. The gracious owner of The Busy Nothings, Heidi, has asked me to be a regular contributor on her blog, and I am so happy to be a part of such an amazing group! Bear with me as I grow into this 'writing' business. For now, you'll get a little laughter, a little wit, and a whole lot of heart from me.
TheBusyNothings Tweets
does anyone else see "Tails" when they see the Car Fax commercial?

2013/05/23 16:09

Speaking of newborns, hey @bloggerlinds how are ya?

2013/05/23 09:42

You know that feeling when you've been up all night with a newborn? Studying this week and the test today has caught up with me.

2013/05/23 09:12
Published
May 4, 2013
|
By
Heidi
Here's a video of Sarea and I at her very first ever Blogger Conference! We talk about what we learned, what we liked and a few other things that might should have been edited out…
Published
February 8, 2013
|
By
Heidi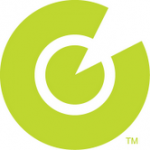 A lot of you regular readers know that occasionally Sarea and I do sponsored posts.  We are both fortunate enough to work with a local company, Collective Bias (Fun Fact: They were recently on Forbes top 100 Most Promising Companies) and their amazing international online blogging community Social Fabric. I really can say that any success I've had as a blogger has been because of their wonderful support system and personal touch.
I had no idea what I was doing as a blogger less than 2 years ago but knew I wanted to take blogging to the next level to make some [much needed] additional money. I wanted to connect with other bloggers. Then I met Courtney and the Collective Bias team at my first blogging conference, Arkansas Women Bloggers Unplugged. The Collective Bias team invited me to be a part of the Social Fabric community and my eyes were opened.
I had such an advantage living locally and I enjoyed having coffee with the team, going to the office for celebrations and in general getting to spend time with some of the most fantastic, driven and creative people I've had the privilege of knowing. I remember haltingly telling Monica soon after I met her, "really, I'm not a big deal. I'm just a small blogger!" but what shocked me is she smiled and said it didn't matter. I was treated so special and I kept wondering… "are these people for real?!" and they actually were. 
I've worked in various ways for them since we've met, now as a Campaign Leader which is perfect for my life with my busy boys. I couldn't be any happier and thankful for Collective Bias/Social Fabric for helping make my dream of working from home a reality. 
Here are a few of my personal highlights from Collective Bias and Social Fabric!
So this week before Valentine's Day, I just want to say a big thank you to Collective Bias and Social Fabric. Thank you for believing in me before I believed in myself. Thank you for giving me the most amazing opportunities I've had in my life. Thank you for taking the time to invest in me. I am forever grateful and thankful.
and, well, I kinda like you guys- the people and individuals you have in your company are amazing.  I've loved working for and with you guys and I can't wait to see what this year has in store for us. Because, you know, we are a team.

Happy Valentine's Day.

xoxoxoxoxo
This post was NOT sponsored in any way. All thoughts, opinions and love confessions are all 100% true and my own.