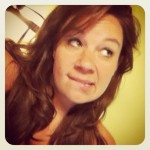 Just yesterday I decided that I needed to start making my own laundry detergent.  I called my dear sister and asked her what she did, since she had recently started making her own detergent (and of course because I want to be like my sister!).  Here is the 'recipe', and some insight and photos from my experience from this morning:
All of these ingredients can be found in the laundry aisle of your store…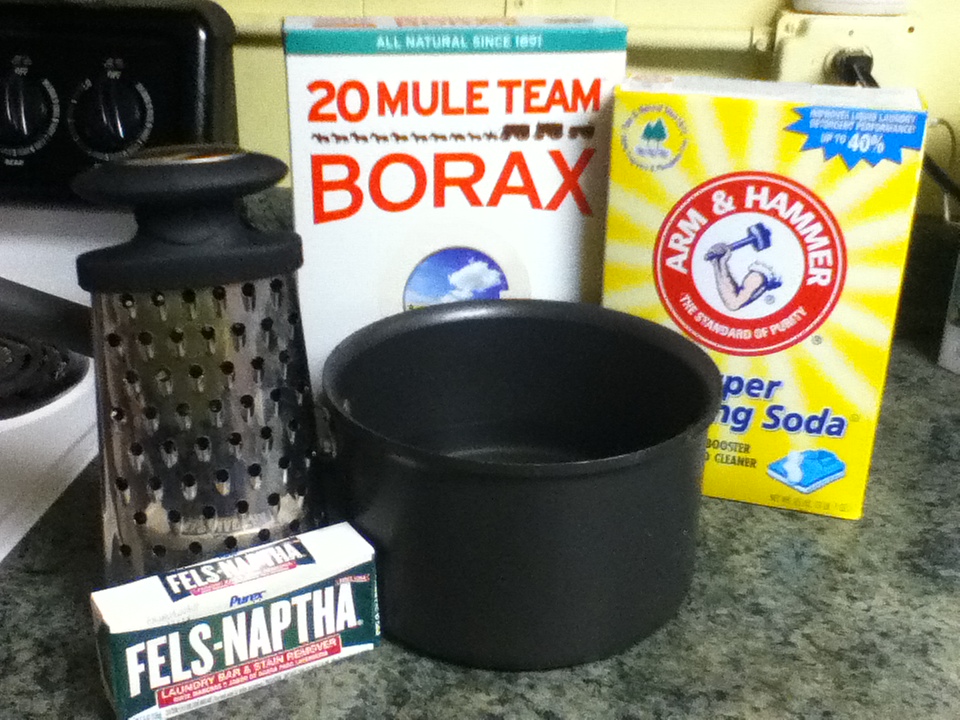 Homemade Laundry Detergent
1 cup Arm & Hammer Super Washing Soda
1/2 cup Borax
1 bar of Fels-naptha soap
Directions:  Boil 4 cups of water and dissolve shredded bar of soap in it, stirring frequently.  Fill 5 gallon bucket 3/4 full, add powders and stir.  Add soap mixture to the bucket and stir, stir, stir….shake before each use.  Use 1/2 cup per load of laundry.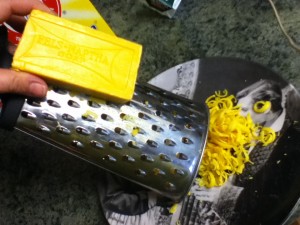 Grating the soap on my Gone With the Wind Plate…Mammy would be proud!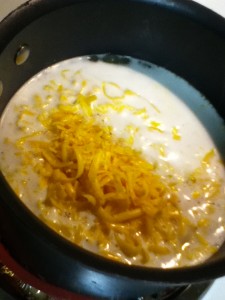 Now I am craving broccoli and cheese soup…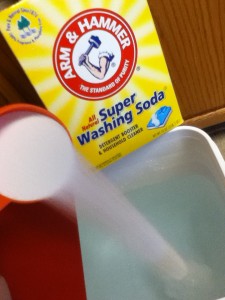 Added the powders…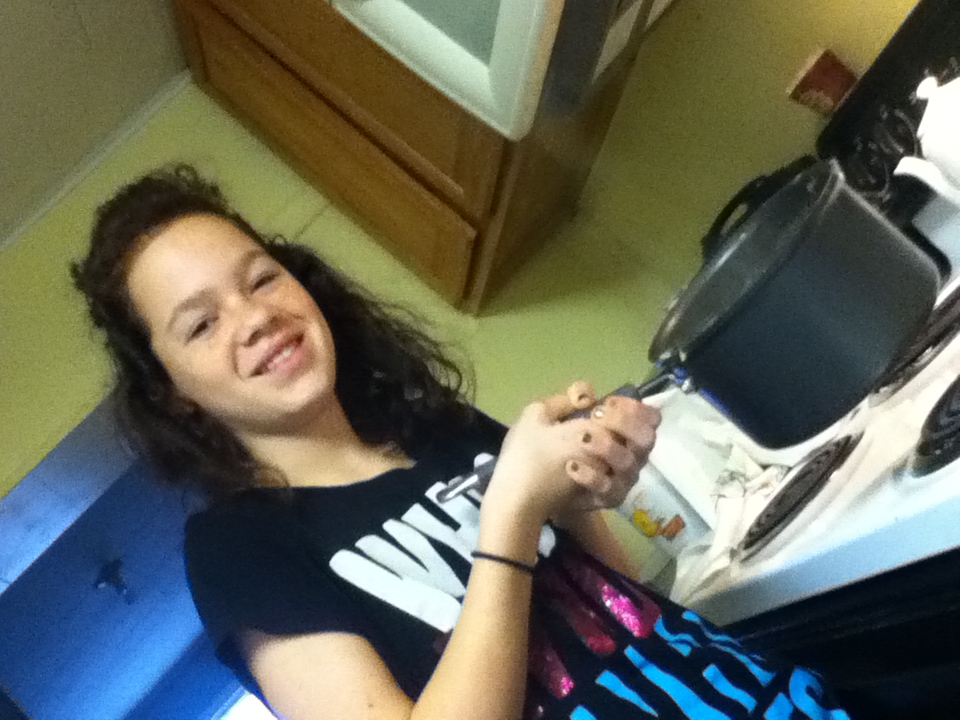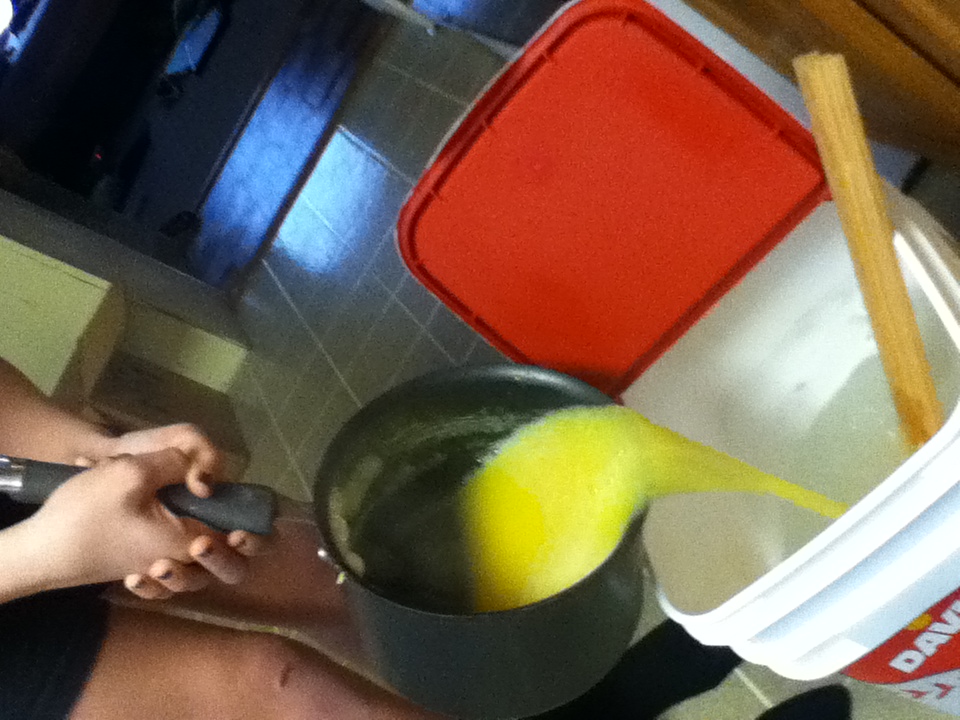 STIR, STIR, STIR!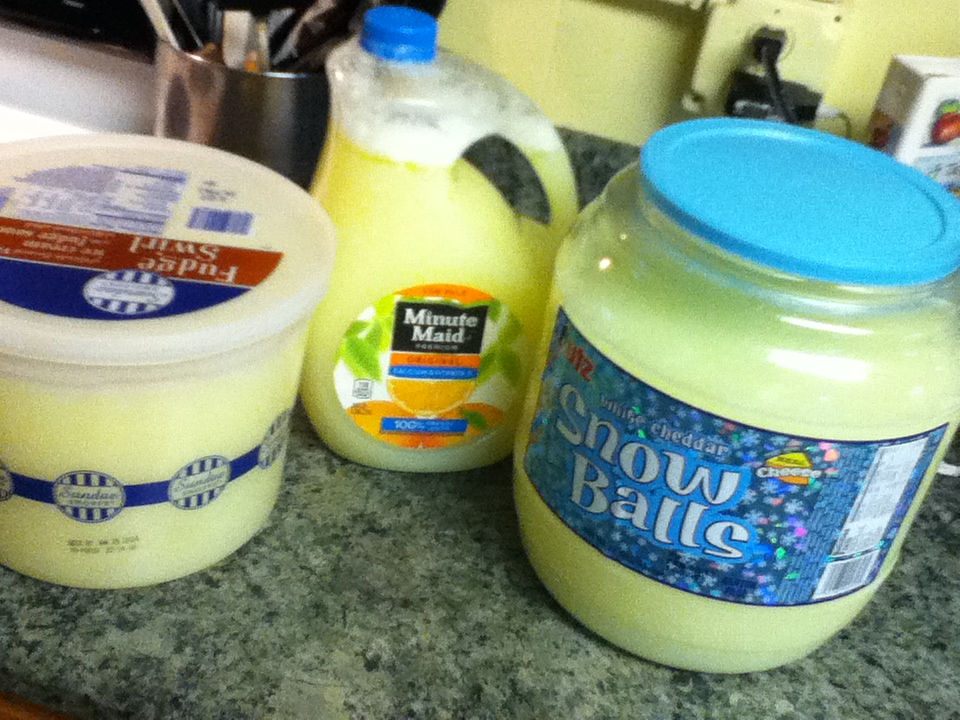 Then use all of the containers you have lying around to store it!  Now, get to making your own detergent!  It only took us about 30 minutes from start to finish and that included starting our first load of laundry!  Make sure you come back and tell me how it went for you!