I have this love/hate thing with summer…I LOVE the water and everything to do with water, but I HATE being hot and having to be in the kitchen for longer than 10 minutes! Quick chicken dinners and a swimming pool would fix my problems for sure!  My sister and I have talked back and forth over the last few years about putting in a pool.  We have always nixed the idea due to the fact that we wanted to go big and just didn't feel like we would be happy with a small pool, and since funds are an issue, needless to say, a pool never happened!
An old high school friend invited me and the kids over to swim last week at her home.  They had what I would consider a 'smaller pool', and guess what….
…THE KIDS HAD A BLAST!
I decided that day we needed it to happen this summer.  When she told me that the pool that was just a tad bit bigger than hers was on sale for the same price she had paid, I jumped on it.  I did some research (one doesn't make decisions like this hastily) and went on line and purchased it a few days later!
With a sweet 12 yr. old daughter at home not feeling well, and running errands all day with my 10 yr. old and good friend Ellen, I needed something quick and easy for dinner.  Enter Tyson Homestyle Chicken Fries!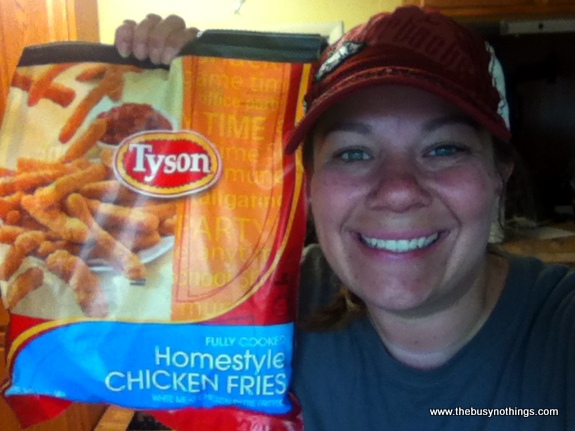 You can see my entire shopping trip by clicking HERE, as well as the exciting pick up of our new pool!
I've always loved Tyson's breaded chicken products, and the chicken fries did NOT disappoint!  I was so excited that it wasn't just one big bag of chicken fries, but rather there were TWO separate packages.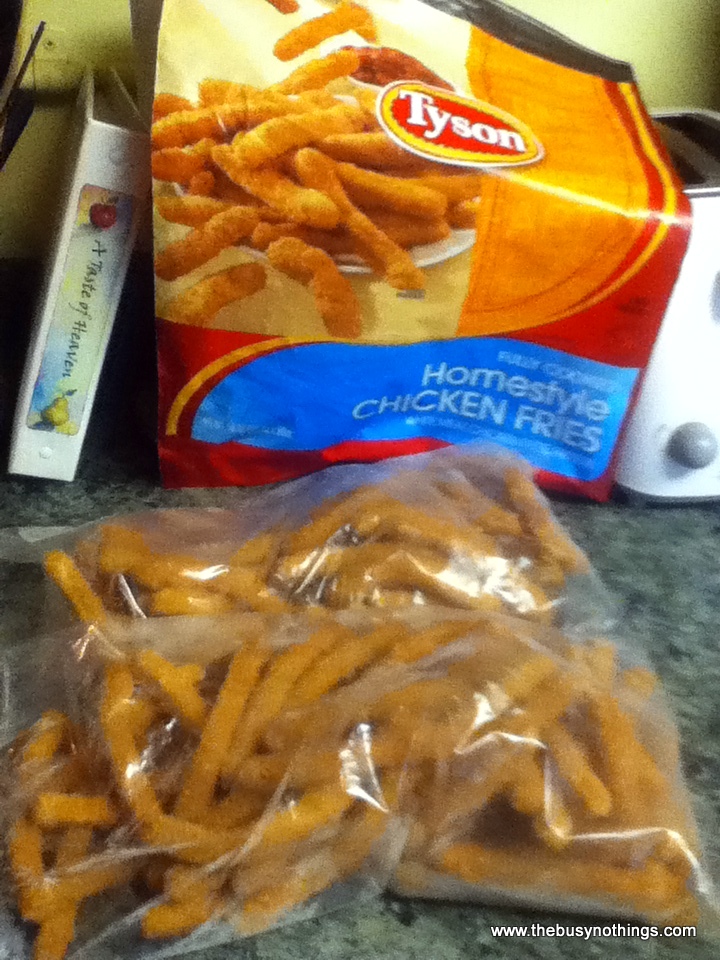 It just makes me feel like when we go to eat the rest they won't have freezer burn or anything else that happens when you don't use the entire package at one time.  Even though I know this wouldn't be considered as healthy as fruits and vegetables, it sure made me feel good that I could pronounce (and actually KNEW) over half of the ingredients on the back of the package.  That seems so rare anymore…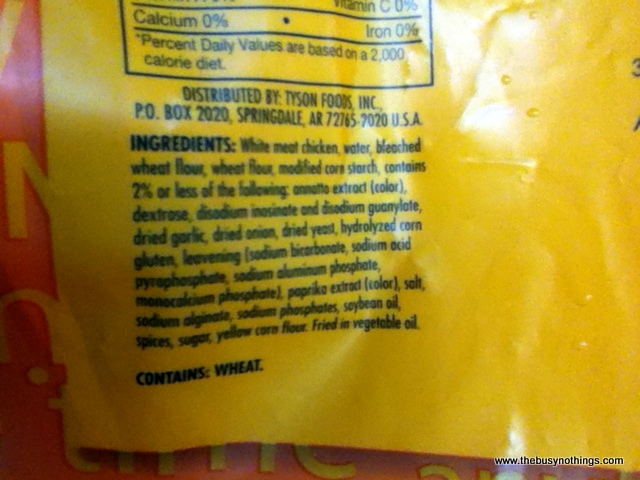 What I love the most about Tyson products vs. other products is that even though they are breaded, the bottom of the bag is not full of the 'crumbs'.  Just a little bit, maybe 2 tbsp total… I had no problem dumping the entire bag onto my baking sheet.  See how "One of these things is not like the other, one of these things just isn't the same"?  I laughed when I saw it.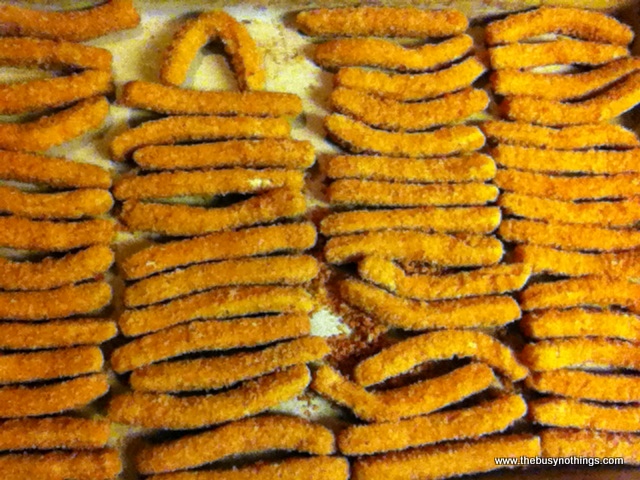 My 10 yr. old was chomping at the bit to eat, so it was very convenient that they only needed to bake for 10-12 minutes because they were already fully cooked and just needed to be heated up!  He came into the kitchen and said, "They smell REALLY good…how much longer?"  They were almost done.  I wish you could have heard the sizzle of them as I set them on the stove.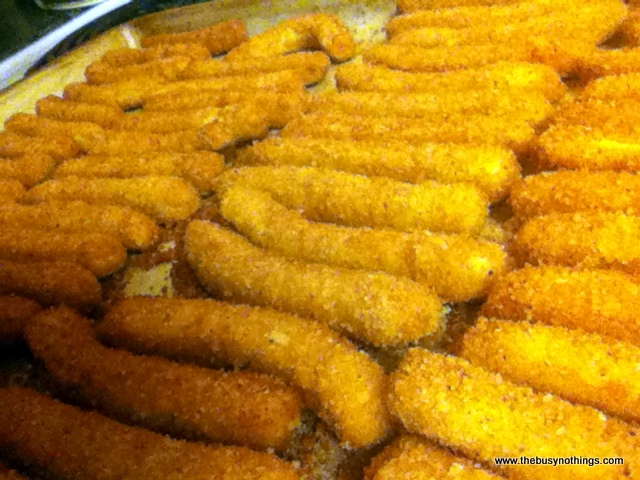 Something else I noticed?  No grease…anywhere! They were just crispy and hot, and ready to be eaten!
Ethan prefers to eat them plain, no dipping sauce.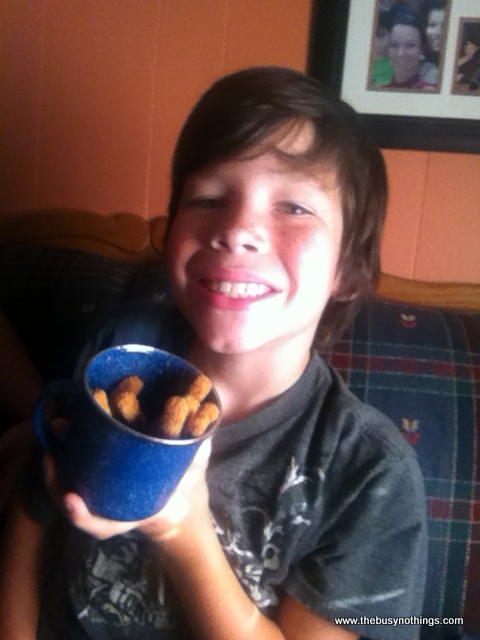 Madison, even though she was feeling under the weather and had spent all day on the couch wanted to eat and she prefers ranch dipping sauce. (As I am typing this, she has gotten off the couch TWICE to get more chicken fingers.  The only reason she has gotten up today was to use the bathroom.  It must be MIRACLE CHICKEN!  Hee hee.)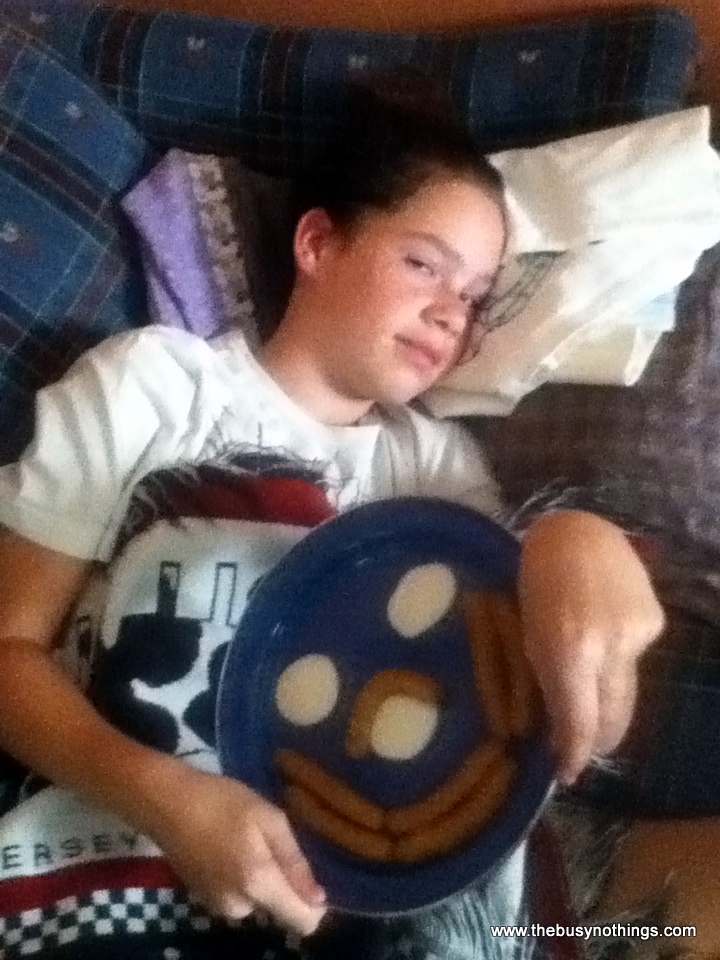 Garrett went off to church camp this morning, so he missed out.  Me?  I like that I can toss some spinach on a plate, throw on some chicken and salad dressing and feel like I am having a full meal.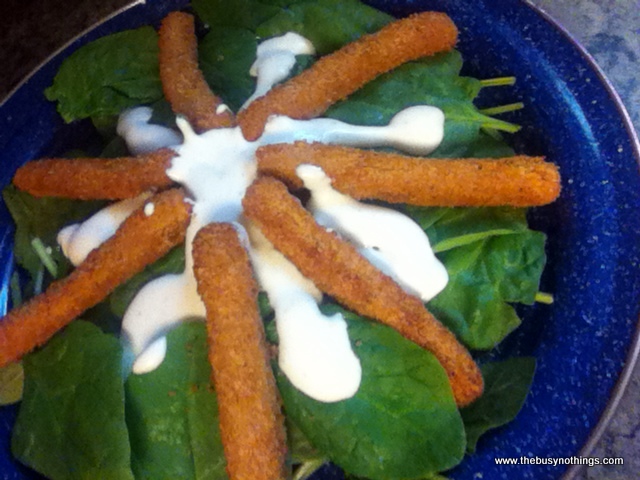 I can't lie though…I love dipping sauces, so I made a small plate with several different options to see what I liked best.  Starting top left: Ranch dressing, ketchup/miracle whip, mustard, plain ketchup.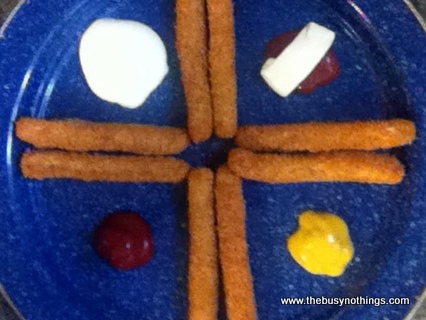 The ketchup/miracle whip combo hands down was the best!  If you haven't tried it, you should!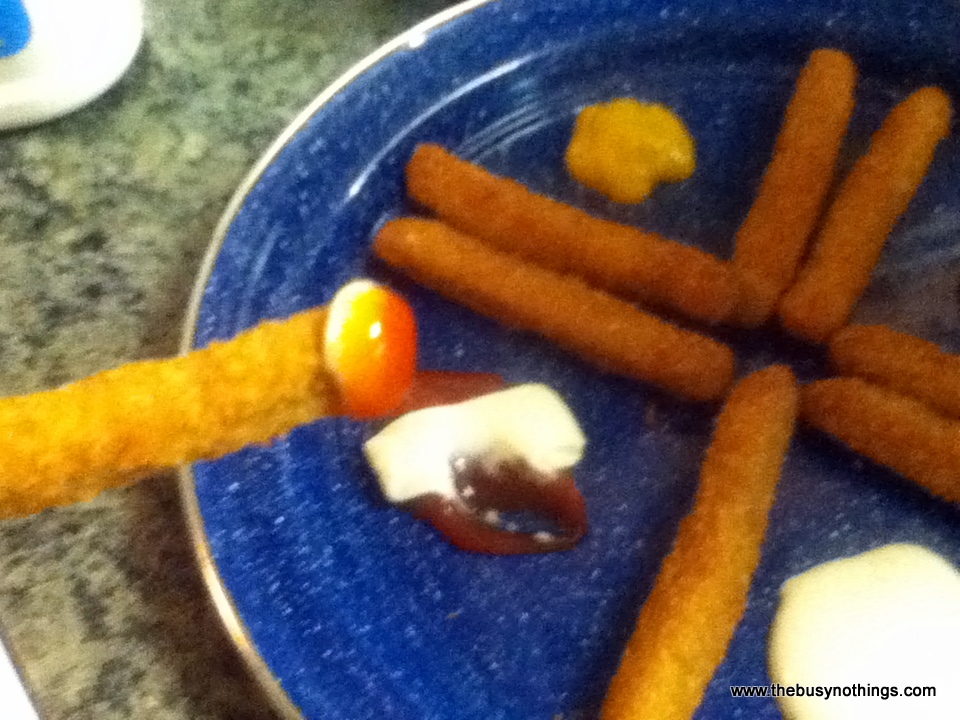 The Tyson Chicken Fries were a big hit and I see plenty of them in our future as we stay on the go and also plan on swimming a ton this summer!  Be sure to check out Tyson Foods Facebook for new updates and recipes!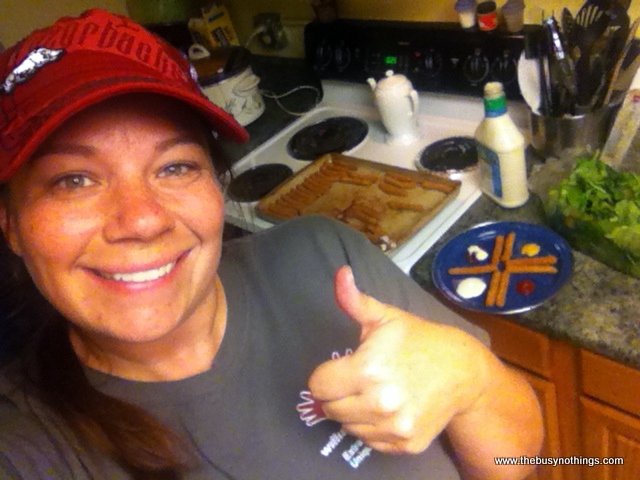 Stay tuned to Tyson on social media and listen for an opportunity coming soon to win tickets to Six Flags for a great family vacation! Try some chicken fingers with your family today and let me know what dipping sauce is the favorite!