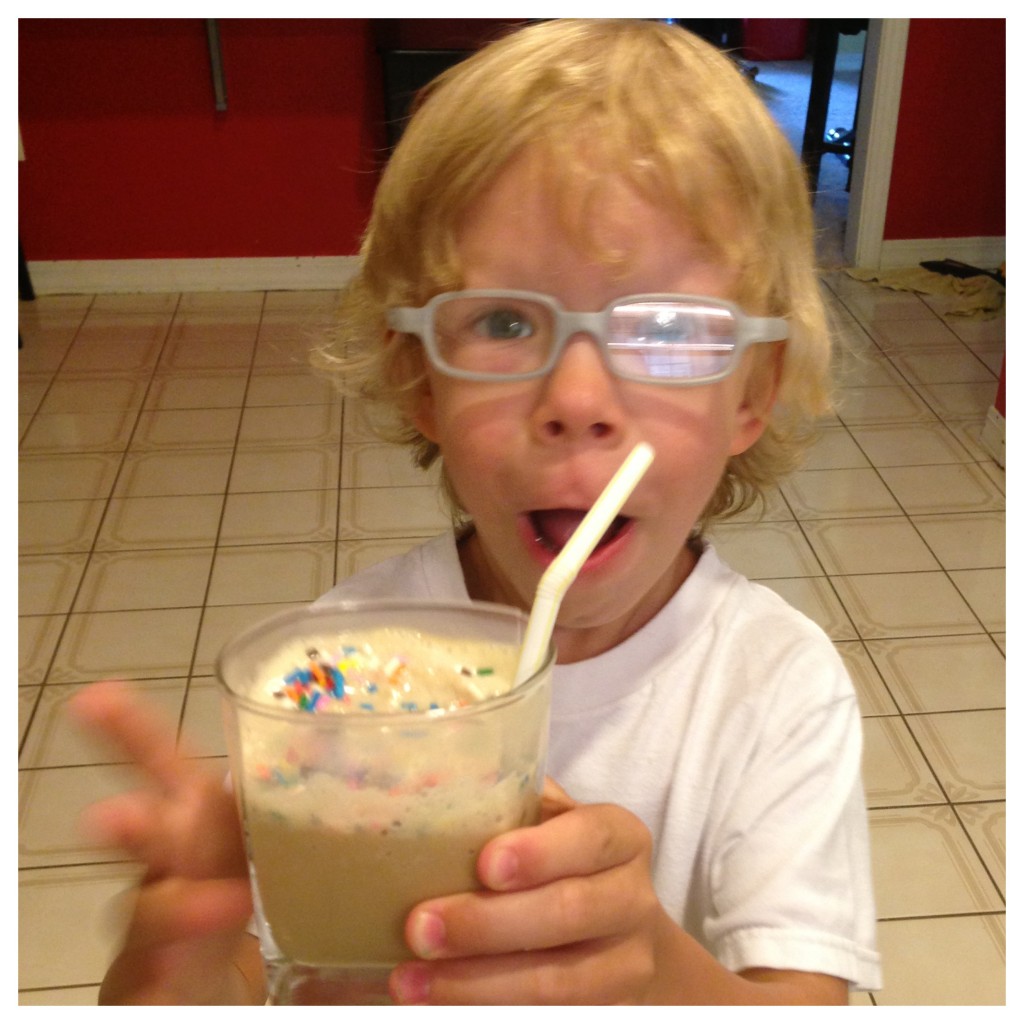 Disclosure: Seattle's Best sent me some frozen coffee in the mail to experiment with and create a fun recipe for. I was paid in product but thoughts and opinions are ALL my own. I have loved their coffee for awhile so it was a treat to get to review a new product that is delicious!  
Guess What?!
*50* of you get to try Seattle's Best Frozen Coffee Blends! "Now is the time to #FreezeTheDay"! (Come one, I'm singing Newsies now, anyone else?)
I'll make it easy for you as Seattle's Best said it was up to me how I did the give away. As many of you know, I don't usually do give-aways unless I love whatever the product is and it's hot outside, these drinks are delicious and COOL. Here it is.
Leave a comment sharing your favorite way to stay cool on hot summer days OR why you want to get a free coupon to go try this new product. Simple! What I'll need you to do is email me your mailing address and email address (they promise not to spam you, just make sure you get the coupon!) so the good people at Seattle's Best can mail you the free coupon- TheBusyNothings(at)gmail(dot)com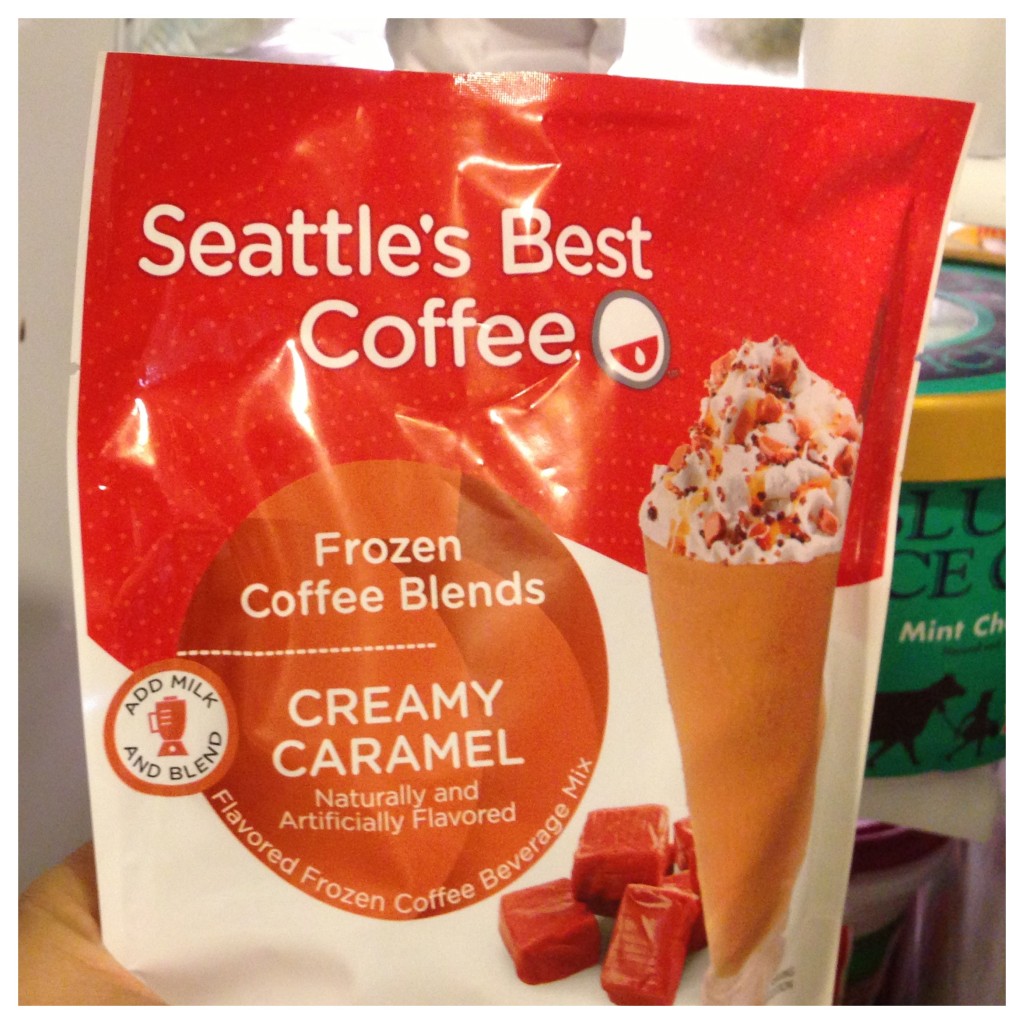 It's hot outside today, it's suppose to be one of the hottest days of the year and although I typically like my morning coffee black- I've been wanting cool treats later in the day. I don't eat a lot of desserts, I like to drink them! I love iced & frozen drinks, from margaritas to frappachinos and this new frozen drink from Seattle's Best fits into this category perfectly. I also liked how easy it was to customize my drink. Too much milk hurts my stomach so instead of adding the 10 ounces of regular milk, I added chocolate almond milk and it was perfect!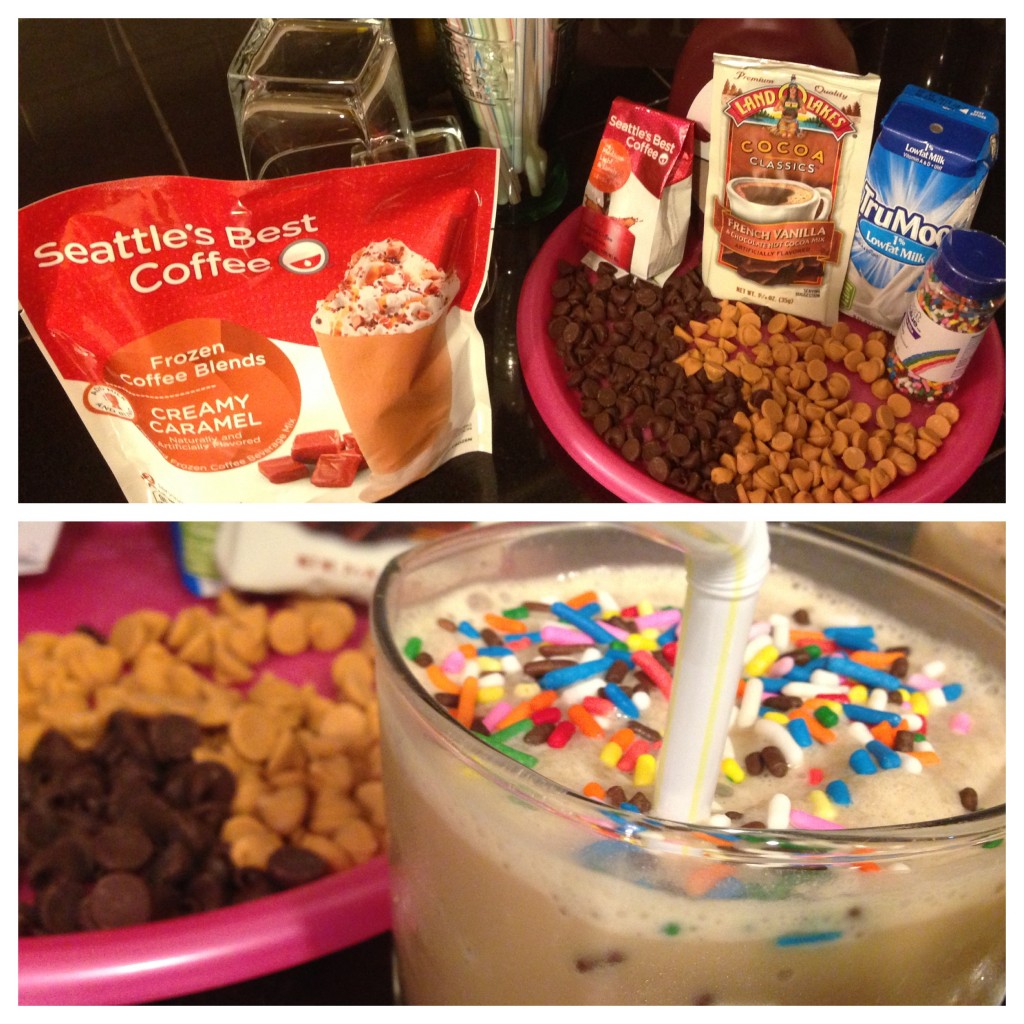 Heidi's Dark Chocolate & Carmel Frozen Coffee
1 package Seattle's Best Frozen Coffee Blends: Creamy Caramel
10 oz Dark Chocolate Almond Milk
Colorful Sprinkles (it somehow makes everything taste better…)
Bendie Straws
(optional) Redi-whip, Chocolate Chips, Butterscotch chips, chocolate syrup, hot cocoa, instant coffee grounds- Simple and fun ways to customize your frozen coffee drink your way!
Following the package instructions, I added the package of Frozen Coffee chips and the milk, pulsed and blended until smooth. It was creamy, cold and delicious, perfect for the late afternoon sun!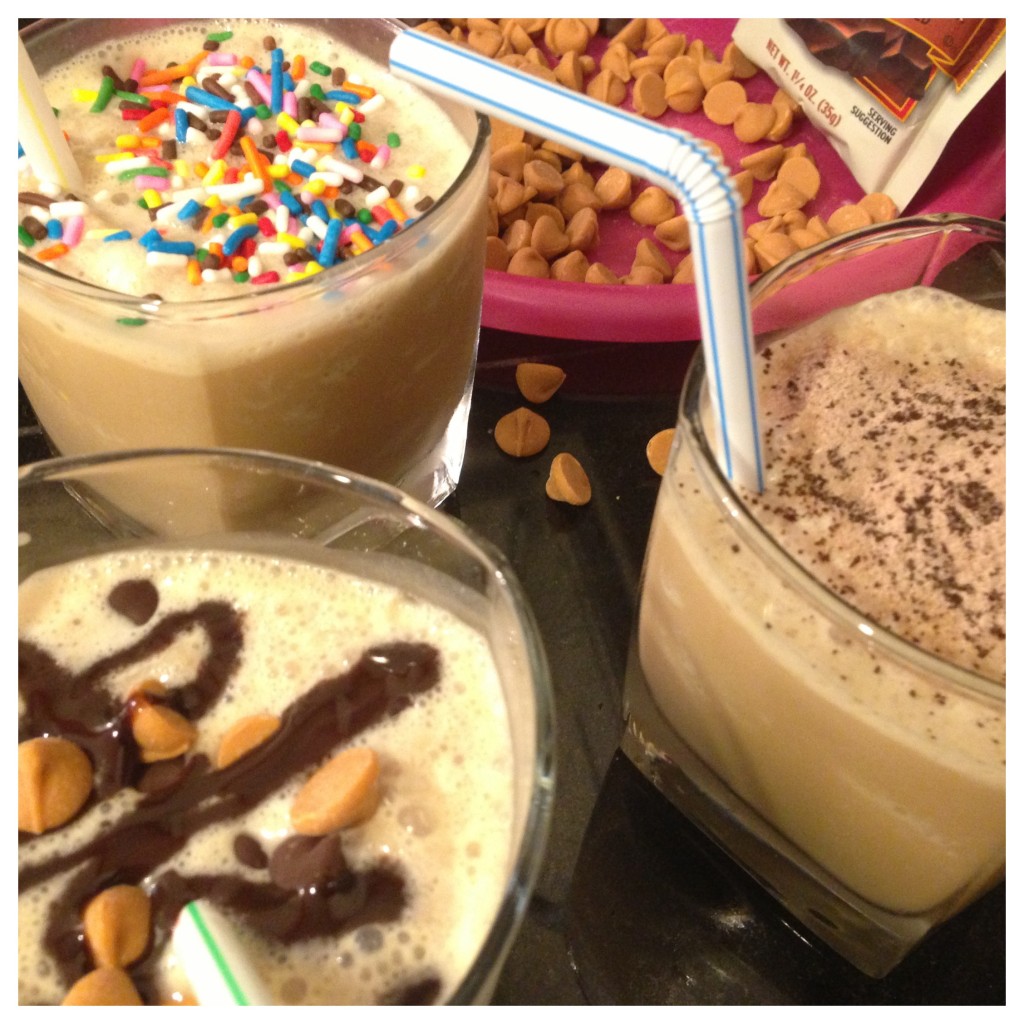 I let Bear have a glass- I know- coffee to a 6-year-old is probably not a great decision- but he loved it and it was a fun special treat to share with him.

As you can see… he was SUPER excited!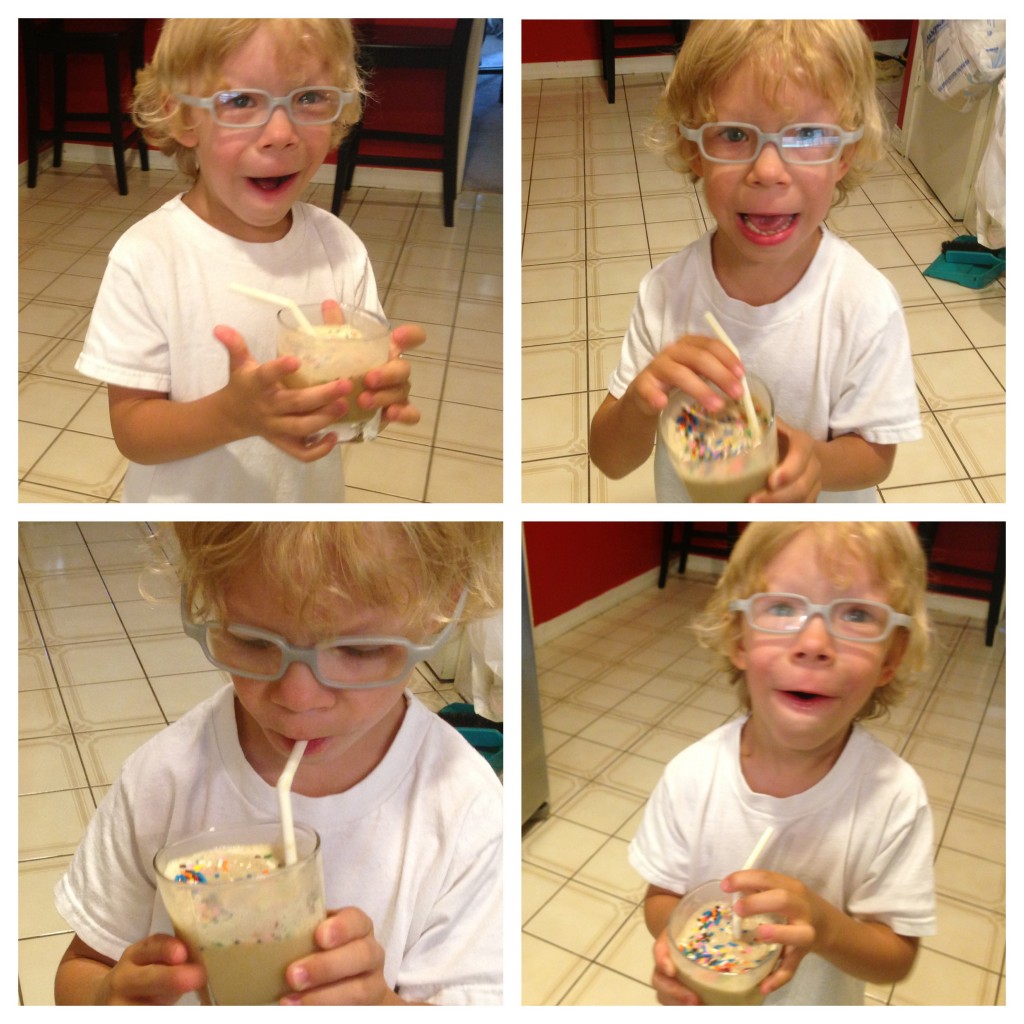 I am seriously excited to share this with you as well- like I said above, simply leave a comment and the first 50 commenters will need to email me their mailing address so that Seattle's Best can send them the coupon! It's just that simple.