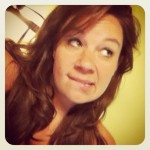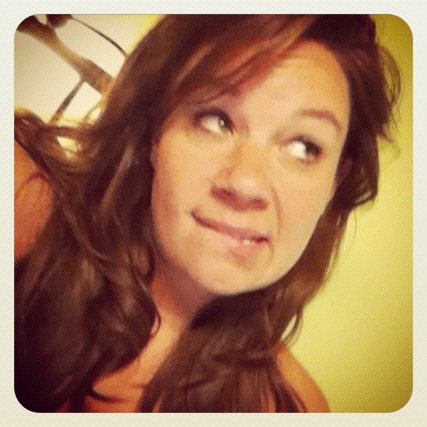 I love traditions but I do NOT like predictability! I'm not exactly sure how those seemingly mix together, but it works for me during the Christmas Season.
 With the holidays around the corner (okay, they are actually HERE), I love thinking about traditions and wondering which ones that my kids will bring to their families.
Will they keep the tradition of opening a 1000+ puzzle on Christmas morning and trying to get it put together before New Years morning?
When they get married and have kids, will they always purchase pj's a new movie and snacks for Christmas Eve?
Or how about my favorite, buying a new ornament every year for their kids so that when they move out they will have 18 (or 19-27 ha ha ha) ornaments to start their own tree?  My parents did that for me and I loved that I got to start my very own tree with ornaments that reminded me of home!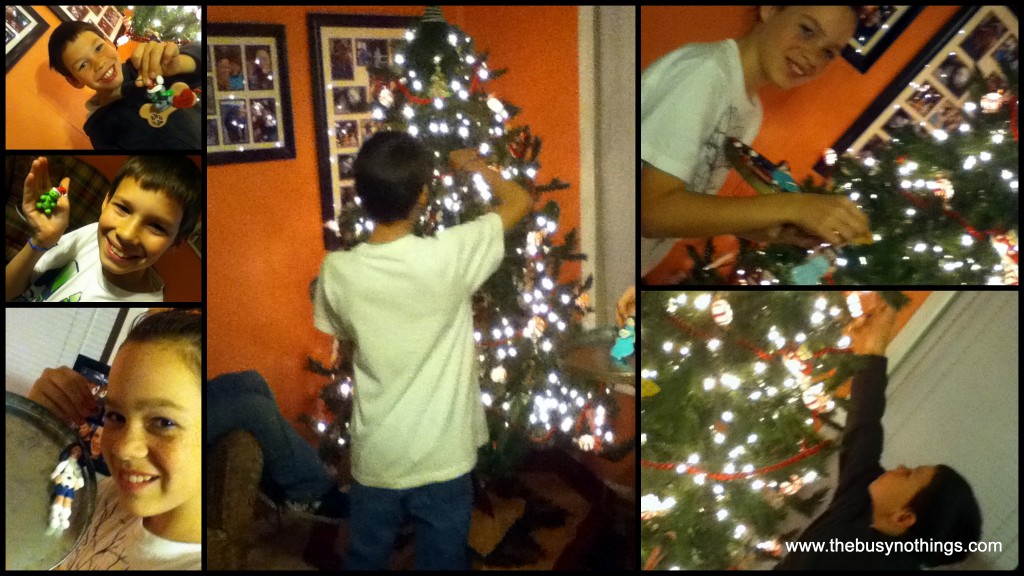 On New Year's Eve, will they make a poster and write all the memories, accomplishments and funny things that happened throughout the year?
Traditions are great, they make me feel warm and fuzzy (and I am not a warm and fuzzy kind of gal typically). Plus, the memories that are attached to those traditions come flooding back each and every year!
One tradition that I did NOT start soon enough was getting each kid their very own Red Ryder BB Gun when they turned 10. (That is the recommended age and safety is important. Check out Daisy's website HERE for safety rules!)  When I was 5, I got my first Red Ryder BB Gun! (The recommended age must have been a bit lower back then…LOL).  My dad took me hunting, and just the other day we were reminiscing about this story.  It went a little something like this…
Me: "Dad stopped on the side of the highway, we got out and he handed me the BB gun, switched off the safety and said 'If a pheasant comes out of the woods, shoot it', and then proceeded to leave me standing on the highway with my BB gun and I didn't see him for a long time."
Dad: "Honey, it was a LOGGING road, not a highway.  We were PARTRIDGE hunting, not pheasant hunting. I probably did tell you if a bird comes out shoot it…and I DID go into the woods, but you were in my sight the entire time."
Come on people, I was FIVE years old…I figure something in between what we both remember was what actually happened!  Oh, and honestly, I don't think my 5 yr. old self would have been able to tell the difference between these two birds either…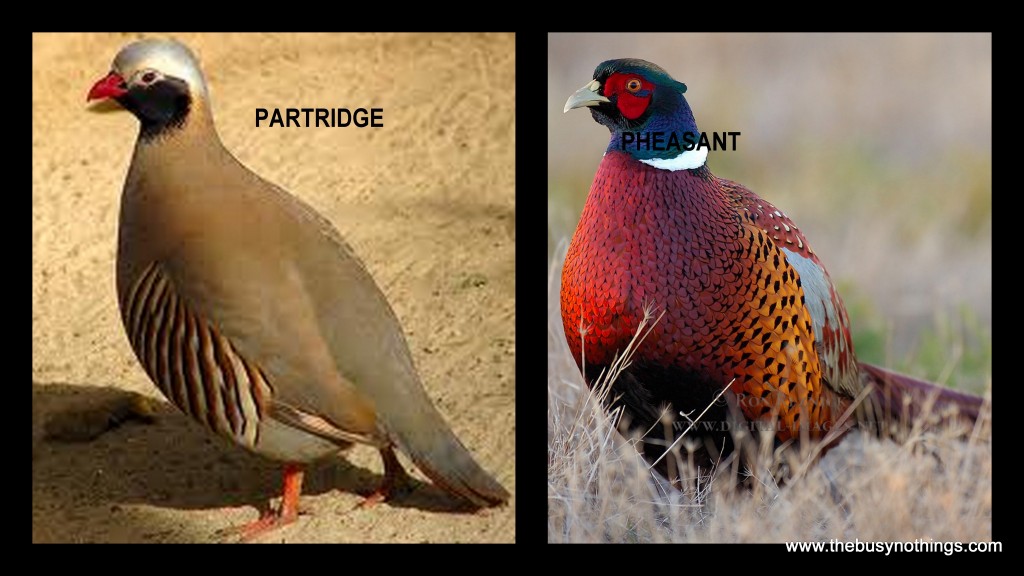 Nor am I fully convinced that even if I WAS to aim and shoot at one that I would have done anything but scare the poop out of it!  This story ended with dad shooting one partridge and me carrying it like a baby, it's head hanging over my arm.  Mom greeted us at the front door and asked "So, how did it go?" to which I replied quite solemnly "Daddy shoot the bird."  I do remember that it tasted pretty good, that I was proud of being a part of feeding the family, and to this DAY I love having that memory (my version of course) with my dad!
I digress…My youngest, Ethan, is turning 10 on January 6th, so I was excited to be able to get him a Red Ryder BB Gun for Christmas! I headed to Tractor Supply Company to purchase the BB gun and the safety supplies that Daisy Outdoor Products suggested on their website.  They even have a Safety Quiz you can take.  You can see photos from my entire shopping trip here!  I even ran into a friend at the store…I love small town living!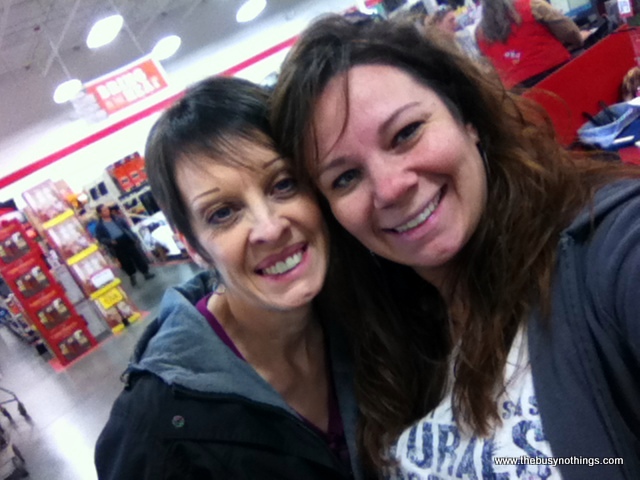 When we got home, I was so excited about the gun that I called my sister to see if she wanted to watch "A Christmas Story" with us that night!  I had only seen the movie once many years ago, but I remembered very clearly that the Red Ryder BB Gun was a HUGE part of the story…well, that and the leg lamp!  LOL  The kids hadn't seen it all the way through ever, so this was a first for us to watch it all together!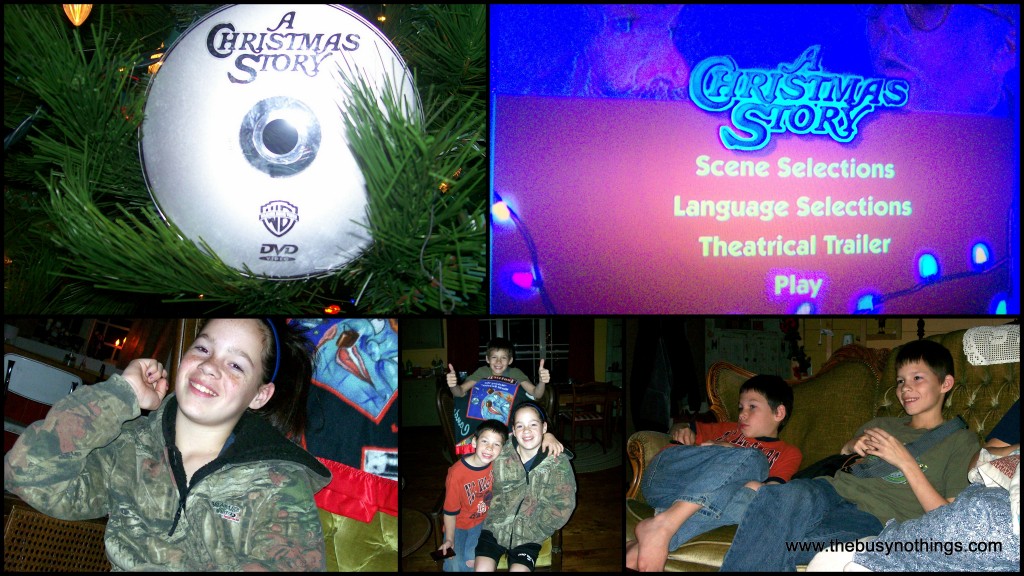 "Be careful or you'll shoot your eye out!"
After the movie, it was time for the kids to shower and get ready for bed…while Ethan was in the bathroom, Garrett (age 13) was excited to help me wrap the BB Gun for his little brother!  He said, "Mom, he is just going to LOVE this!"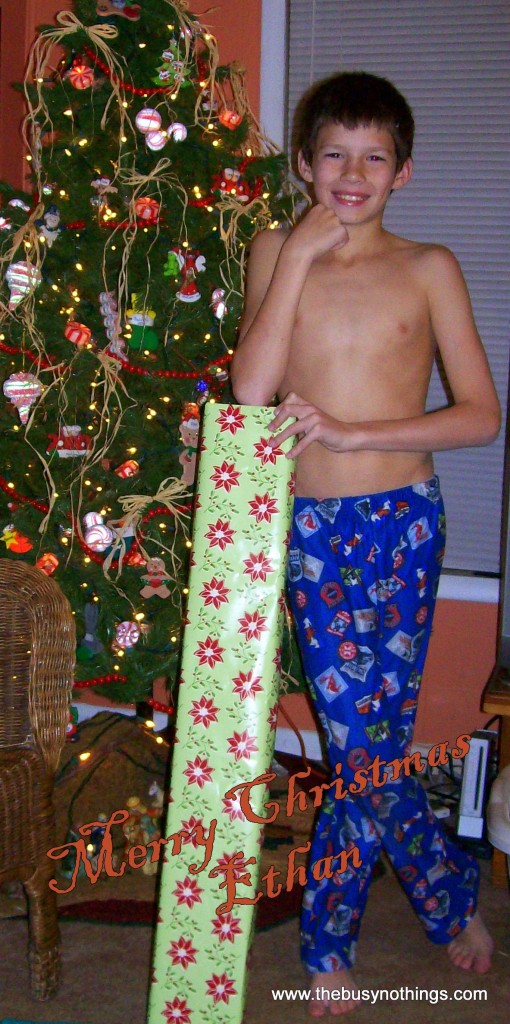 No way it is going under the tree…especially after just watching the movie, he would know what it is RIGHT away! Back into the closet, hidden behind all of my  nicely hanging clothes on color coded hangers  stuff…
Now, are you ready for something AWESOME???
Daisy is allowing me to give away a FREE BB GUN!  All you have to do is enter below!  I am so excited about this!
After you finish doing everything you can to be entered into the drawing, make sure you let me know what some of YOUR favorite Christmas traditions are…I am always looking for new ones!
"I am a member of the Collective Bias® Social Fabric® Community. This shop has been compensated as part of a social shopper insights study for Collective Bias™ and Daisy. #CBias #SocialFabric  This is my first GIVEAWAY, and I think I am going to LOVE doing things like this.  And, as always…Never fear, you will always 'Hear it like it is' from Sarea!"