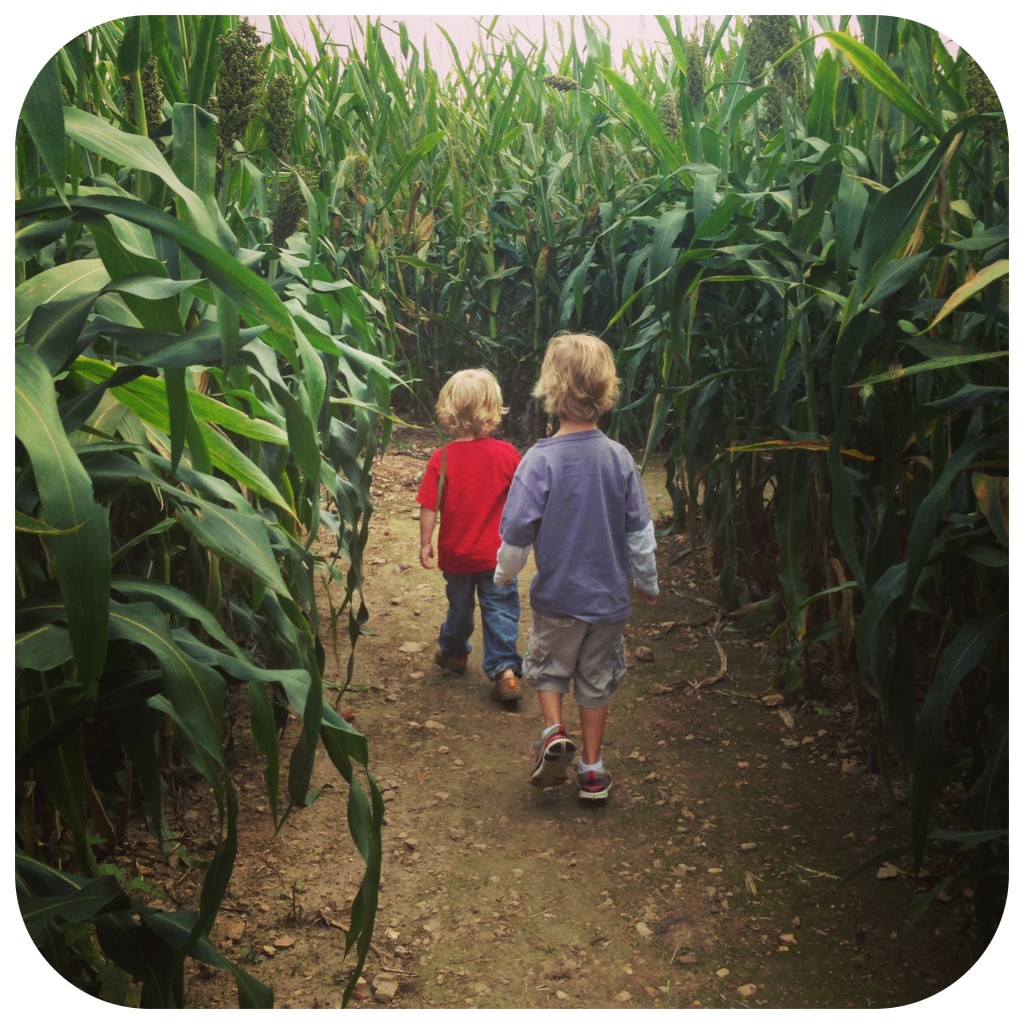 I have a little secret…Corn fields frighten me.
I mean, I'm not typically too much of a scaredy cat, but in scary movies, scary things happen in corn fields. That being said- in spite of my fears, for the last couple of years I've wanted to go to a corn maze.
Ben has not wanted to go to one. In fact… we  are opposites in almost every area, financially opposites just happens to be in the top 3.
It comes down to this:
-I want to create lasting, beautiful memories full of seasonal colors, smells and tastes for every part of the year. I think that when you are older, having good memories of family traditions is something that will stick with you as you seek to create your own life…
-Ben doesn't want to spend money.
OK, OK, so perhaps that wasn't that fair. 😉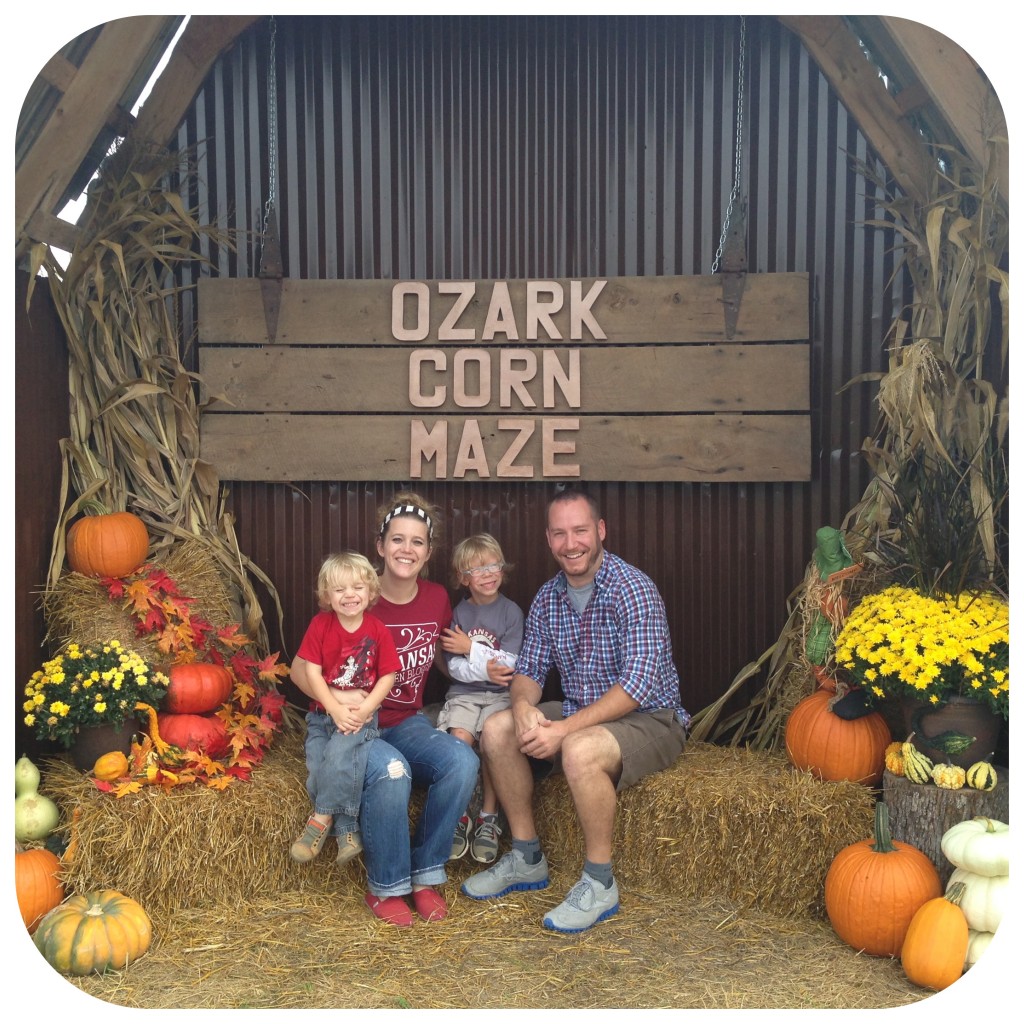 To make up for that snarky comment just now– it was all Ben's idea to go to the corn maze. Probably because he knew how scared I'd be… Probably because he knew what a good time we would have together as a family creating lasting memories.
As my mom always says, every couple deserves each other.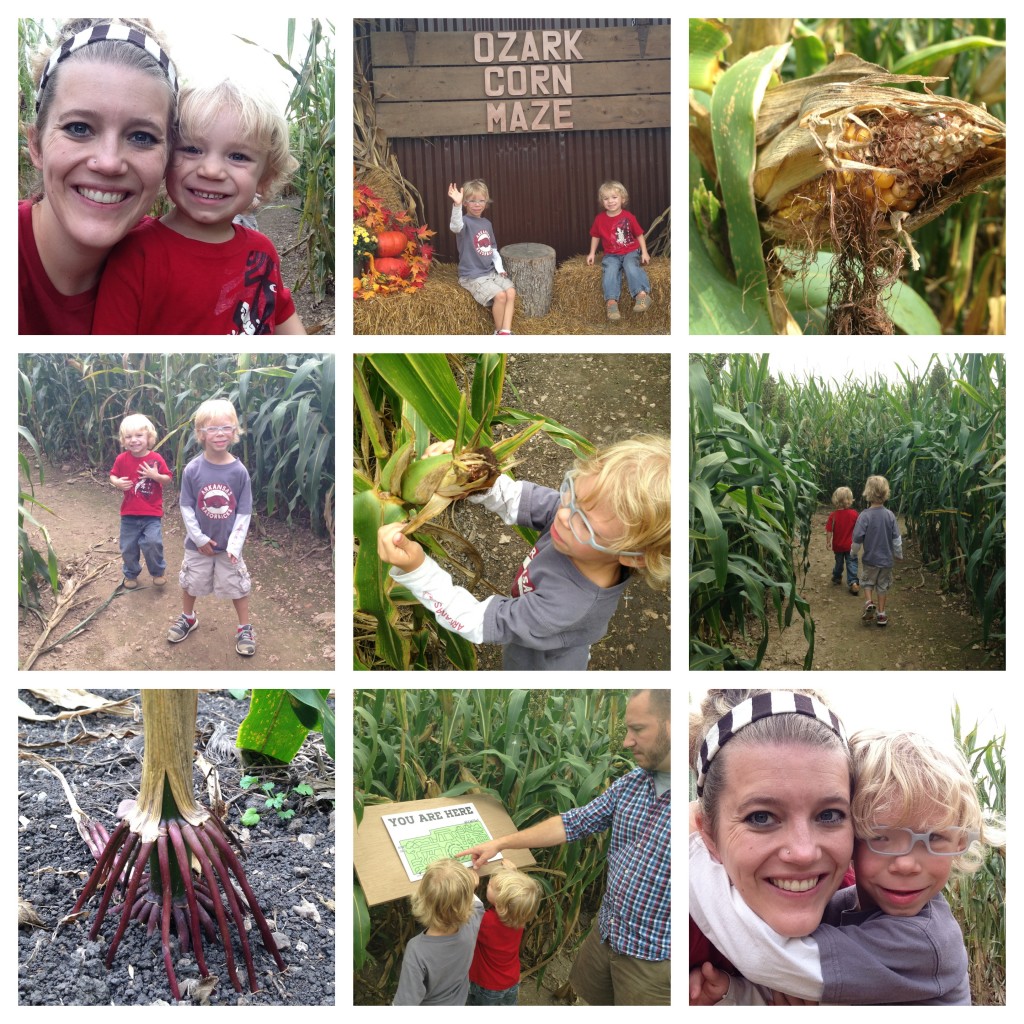 Remember those choose your adventure books? Well, choose the story you like about our experience:
1.
Skipping and singing, hand in hand, Bear and Bug smiled and calmly walked through the Corn Maze. I explained how corn was created and grown from a just one small kernel and the boys were properly impressed, learning while having fun. Without any trouble, we found our way. Ben and I held hands, thrilled to be able to spend some time out doors with the boys. The air was crisp and cool, the sky a deep blue. It was almost like we were on a date we were so unaware of our children obeying and playing together so nicely. What a grand time indeed!
2.
Smiling mischievously, Bug took off at the beginning of the maze and didn't stop. He kept running INTO the corn, not staying on the path even though we clearly told him several times not to, threatening ineffectively and swearing under our breath. We actually lost him for a minute. Ben chased after him and we spent the majority of the time in the maze separated. I stayed behind with Bear, trying to get him to HURRY UP. Every few feet, Bear stopped and karate chopped the lower hanging corn leaves, grabbing them and trying to break them off the stalk. Every corn in a husk he tried to take. Frustrated at our inability to follow the map- we might have cut through some corn and broke the rules to end the misery.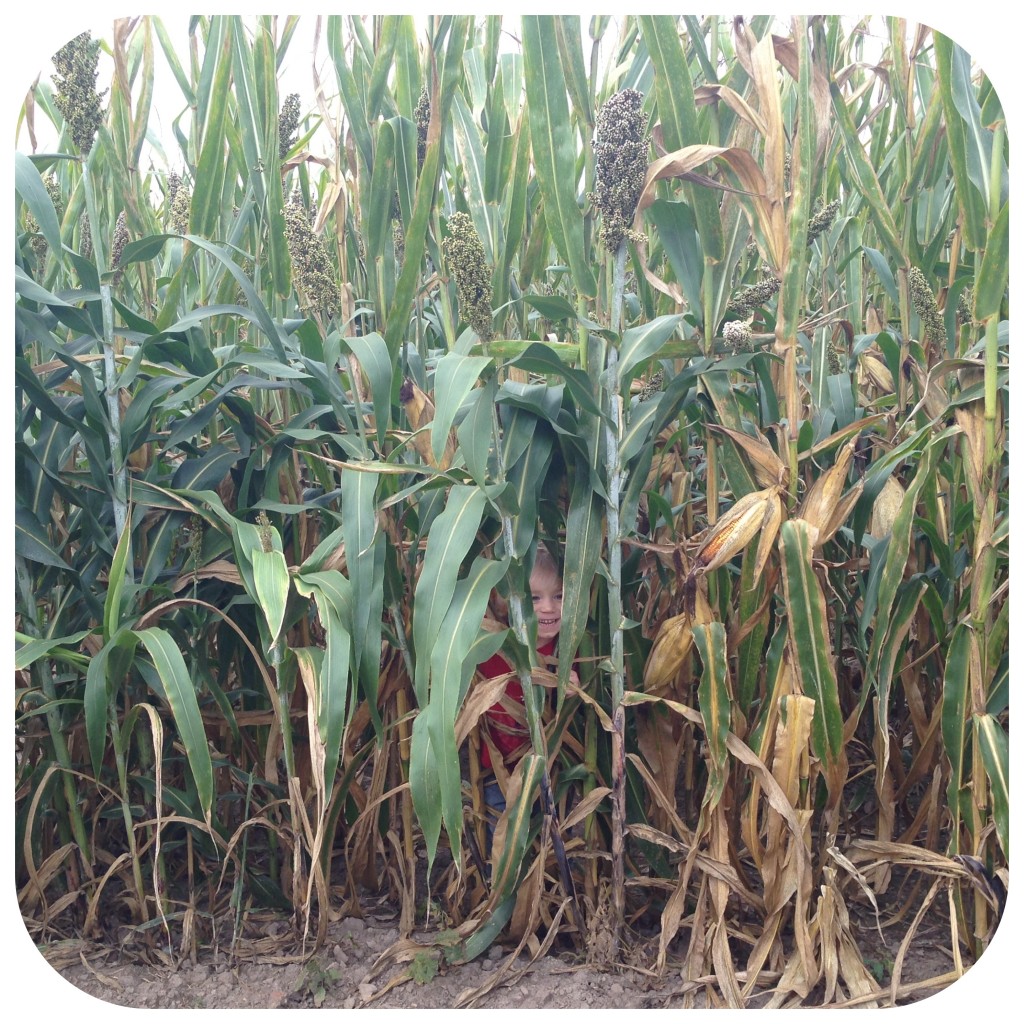 Yep.
However, we made some dang memories.
The petting zoo was pretty fun at the end, as was the pumpkin patch. The other thing that was really neat was the fact that they had a kid's corn maze that was much less intense than the one for adults that we did. In addition to that there was a hay bale maze- that one was a blast for the boys! And for us as we could SEE WHERE THE END WAS.  Despite all our "adventure", I do highly recommend going to the Ozark Corn Maze, or any corn maze for that matter.  This is the perfect time of year to be outdoors enjoying the Ozark mountains and Northwest Arkansas and if you life somewhere as beautiful as here you really should take advantage of it.