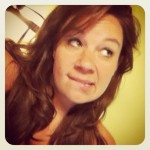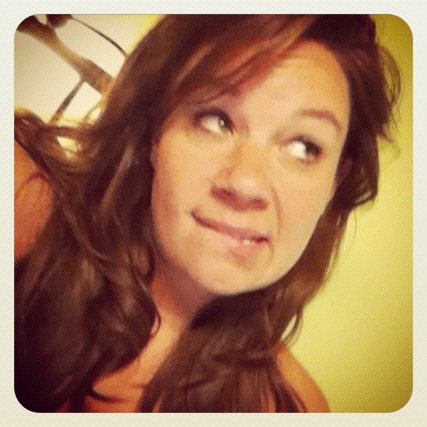 Have you ever had one of those weeks when you had it all figured out…planned each and every part of your week and just knew that things were going to go smoothly?  Neither have I.
What makes it better for you?  My 'go to' drug of choice is coffee, liquid gold if you ask me!  In fact I usually just start my day with it no matter what and that way I can handle the curve balls much easier!  Now, I usually drink creamer in my coffee, unless I am having something sweet.  French Vanilla is my normal stand by…
I was recently  challenged to get outside my comfort zone and look outside the box when it came to my coveted creamer.  I looked up some other options for coffee creamer and I was stunned by all the possibilities   I picked two recipes that looked great to me and headed to the store to get what I needed…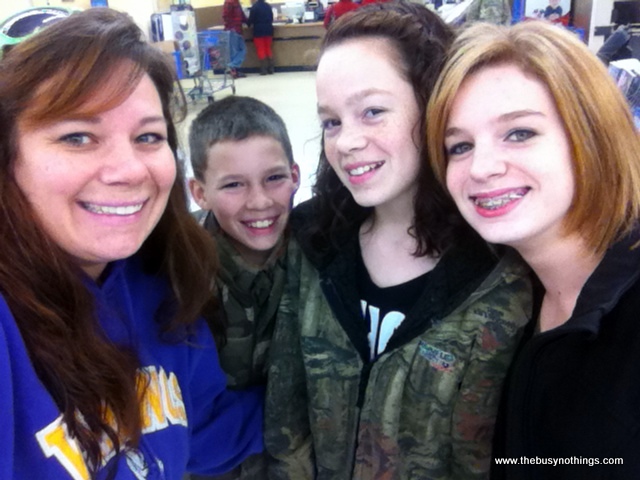 I took my oldest two and my adorable niece, they were a happy bunch!  You can see my entire shopping trip in my Google+ album.
I went with these two: (oh, and you can get a coupon HERE for $1.00 off your purchase)!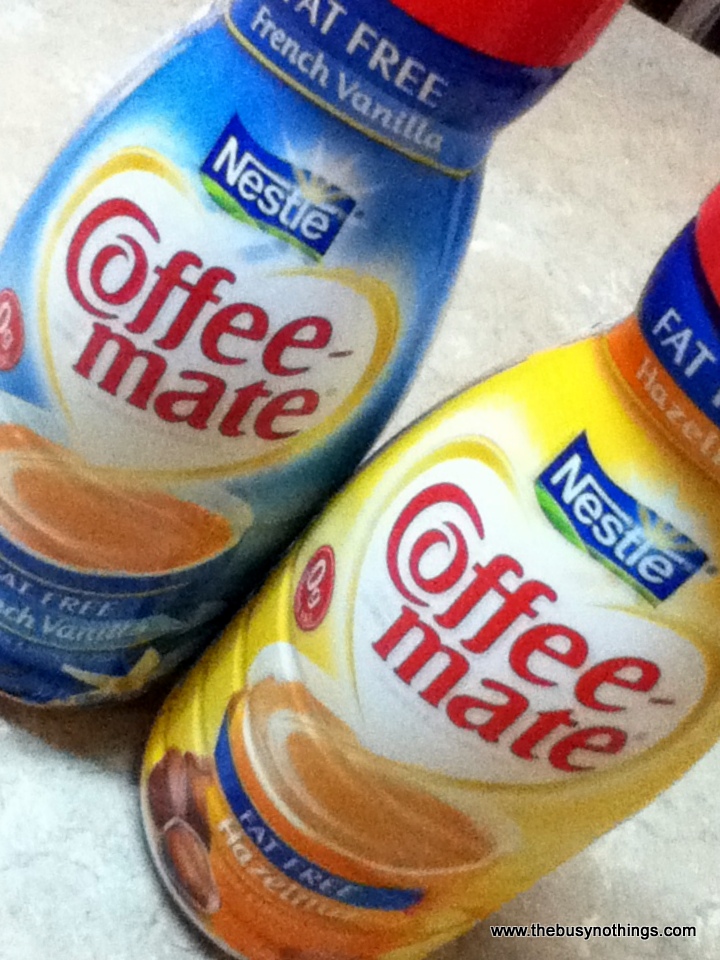 When I got home I started on the first recipe, AND my first try at making a cheesecake.  I hesitate to add the link to the recipe due to the fact that I had to improvise, A LOT, but I will do so to appease the masses!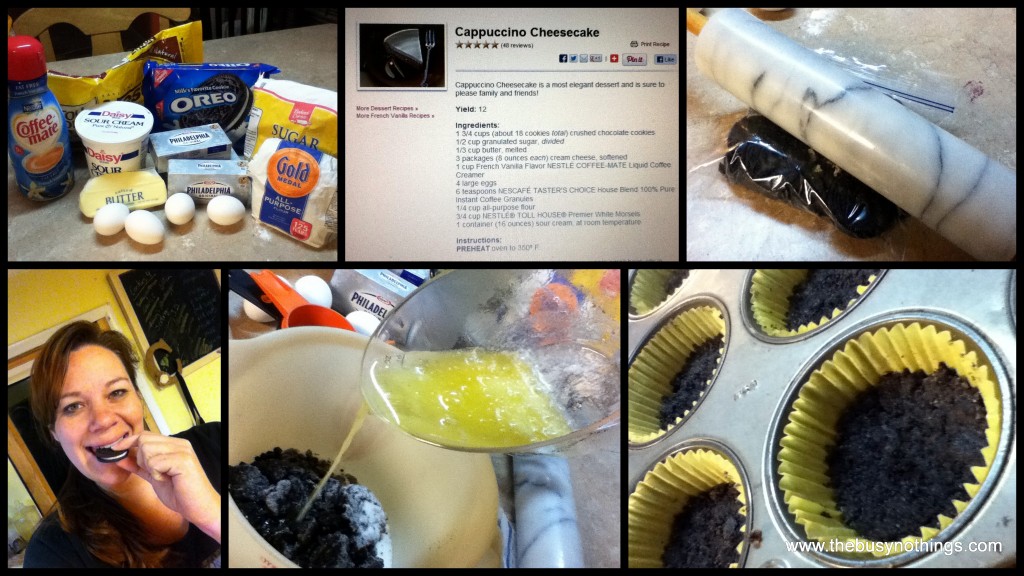 Crushing the Oreo's using my heavy marble rolling pin was a bit of a stress reliever! (as was eating a few of them).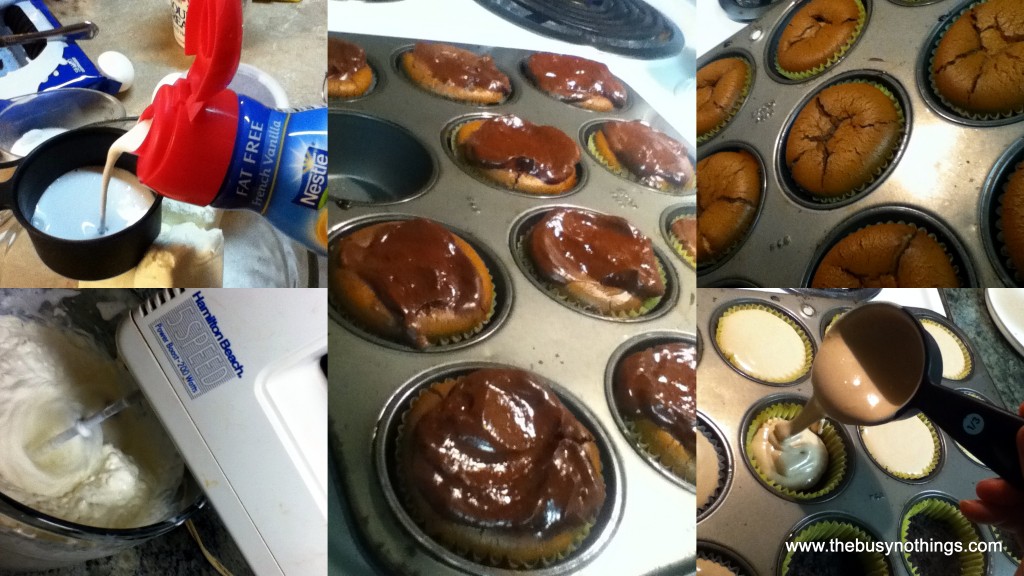 This is where the improvisions came in to play.  First of all I didn't have instant coffee grounds, so I used cocoa instead.  Secondly, I forgot to borrow my sisters kitchen aid mixer and spring form pan.  My little 5 speed mixer was a bit tired after all that mixing, and making mini cheesecakes turned out fine except you don't have to bake them for as long as you would if you were baking a full size one. 😉  Thirdly, I didn't have white chocolate chips for the icing, so I used chocolate chips instead.
Pay NO attention to the missing cheesecake in the middle photo…I needed to make sure that they tasted good before I headed off to my lunch date!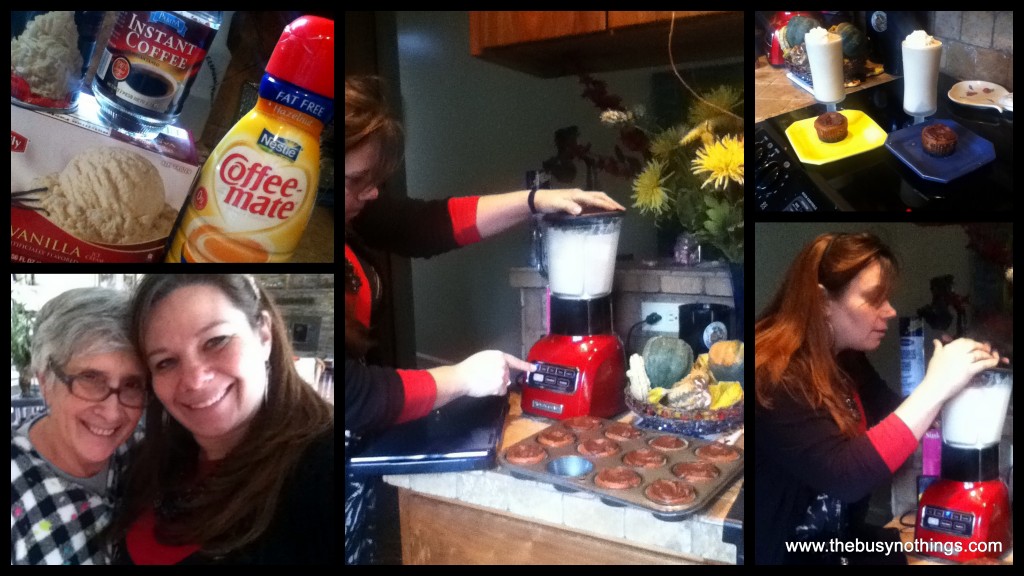 Lunch with my dear friend Ellen. It was a great way to relax in the middle of the work day!  We whipped up Hazelnut mudslides (sans alcohol), and they were DELICIOUS!  I wasn't excited about using Hazelnut because it just sounded like a flavor that I wouldn't like…I was pleasantly surprised!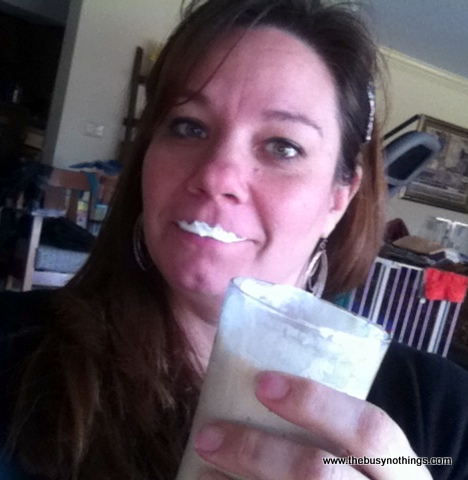 VERY easy recipe:
1 cup your favorite Flavor NESTLÉ COFFEE-MATE Liquid Coffee Creamer
4 teaspoons Instant Coffee Granules
2 cups Vanilla  Ice Cream
2 cups ice cubes
Fat free whipped topping (optional)
There is no way that you can get a drink that tastes any better or will cost you mere pennies compared to what you would spend at a coffee shop…Try it and let me know what you think, you may be pleasantly surprised too!
Oh, and I had a few leftovers, so my co-worker Jodi was more than happy to take them off my hands!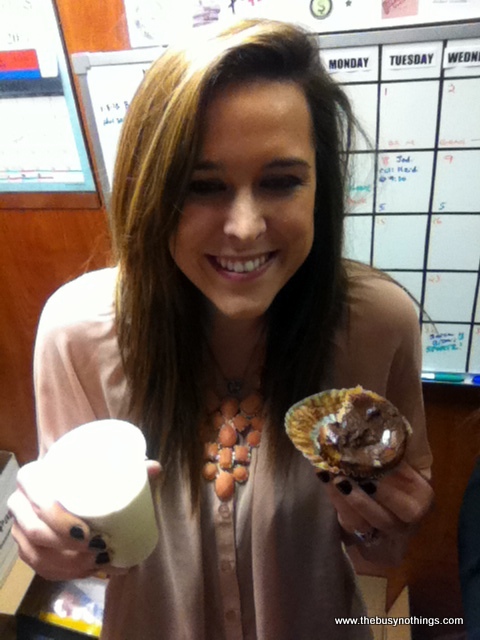 "I am a member of the Collective Bias®  Social Fabric® Community.  This shop has been compensated as part of a social shopper insights study for
Collective Bias
®  and
Nestle Coffee Mate
#CBias #SocialFabric #ad  
However. . .Never fear, you will always "Hear it like it is" from Sarea!