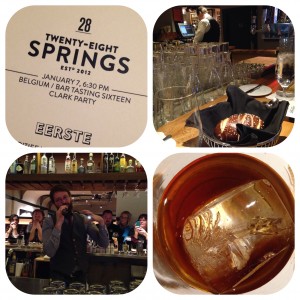 ***Disclaimer: I'm a 2014 brand ambassador to 28 Springs & James at the Mill but, as you know me, you know that my thoughts and opinions are all my own. I was not paid to write this but received a free dinner and want to share about my great experience with you guys!***
I really think that the person who write the book of love languages was pretty brilliant. He wrote in a way that helped a lot of people have the lightbulb moment when they realized how they were loving their spouse, family and friends selfishly or incorrectly. Many people were able to connect differently and better because of him but I really feel that maybe he wasn't ALL right. He seemed to have missed MINE.
Don't misunderstand me, I love quality time and gifts are grand… but the thing that truly delights my heart and brings a sparkle to my eye is FOOD. Whether I'm preparing it for my family or friends or its being served to me- it's all good. It's actually very good. So, I want to officially state here for the record-
Food is a Love Language.
Food …the preparation and consumption of.
Part of my journey I started last spring was to really truly live intentionally where I'm called to be at for right now. Part of that to me meant that I wanted to explore northwest Arkansas- the locally owned businesses, the locations, the history… and the food. So, when Chef Miles from 28 Springs AND James at the Mill (blog post coming on that visit) invited me to be part of their 2014 Brand Ambassadors, I jumped on it.
Eating + Locally Living = Heidi is a happy person
28 Springs is named for the 28 springs that feed into Sager Creek in Siloam Springs. It's in the middle of the revitalized down town district and a few minutes off 412 (the big highway that runs through the city). You know something crazy that I found out about Siloam Springs is that other than them having John Brown University, that over **80,000** work there. Their population is only 15,000!!! Isn't that crazy? Anyways, stats get me excited.
To be honest here- I didn't think of Siloam Springs as a place that I wanted to go have dinner. There are plenty of places that are closer to me and so driving to Siloam Springs simply didn't ever cross my mind, even though I've been intrigued by my Siloam Springs friends posting pics of their 28 Springs food on Instagram, Twitter and Facebook.  After eating at 28 Springs, I can tell you that the next time my foodie friend Esther Stilwell is in town that is where I'm going to take her.
The atmosphere was the first thing that I noticed. It had a cozy, former 50's vibe happening with the original glass blocks in the front but with a modern twist in the bar area and decoration YET also the original rafters as a ceiling that harkened back to the early 1900's in an odd juxtaposition that just worked. —The only comparison I can make for the locals is perhaps Power House in Fayetteville- the oldness and historical feel of the building with the modern remodels that gives it such a wow factor, yet 28 Springs was a lot more impressive to me.–
We walked though a dining area that was perfect for a casual dinner with the family, past a half wall divider, into the bar area. The "floating" bar seated 28 people and had an additional row table, seating people only on one side facing the bar area, as well as seating against the wall and divider. It was a large area that felt larger than it was probably was because of the high ceilings. The acoustics were good however, as we found out when a folk band started to play the kind of music you suddenly find yourself swaying and toe tapping. —Yep– I'm THAT person. I also find myself singing in my office… I am REALLY hoping the plans for an open floor plan office are scrapped because my co-workers would find out how very weird I actually am.– I digress…
In addition to their regular dining hours, 28 Springs offers a Food Tasting event on Tuesdays and Fridays, twice a month to experience different foods and drink pairings that … really otherwise you don't get to experience. –-Unless you decide to open your home to an international student who likes to cook… hey locals… quick shameless plug for that;  the U of A is always looking for great homes for students to live in through Spring International- and they pay you for room/board. Our student arrives next week!—  BACK on topic- Ben really isn't what you would call, say, a food connoisseur nor does he appreciate it. He would correct me right now and say, "Actually, Heidi, I have a huge appreciation for food. Food that is cheap, quick and easy to prepare." Therein lies most of our conflict. However, he does like exploring locally too, especially in Siloam Springs where we've maybe gone to twice in the last 10 years, and he was even more willing because  of the fact the date night was free the adventure aspect was high.
We arrived, found our places and looked at their amazing cocktail and drink menu. I settled on an Old Fashioned (see top left picture- bottom left) and loved the fact it came with a HUGE ice cube and was served by a highly passionate and knowledgeable bearded man named Casey who wore a vest and spectacles (see top left picture, bottom right). OK, they were just "glasses" but the olden era that this drink, this atmosphere and the ice cube invoked was just an experience.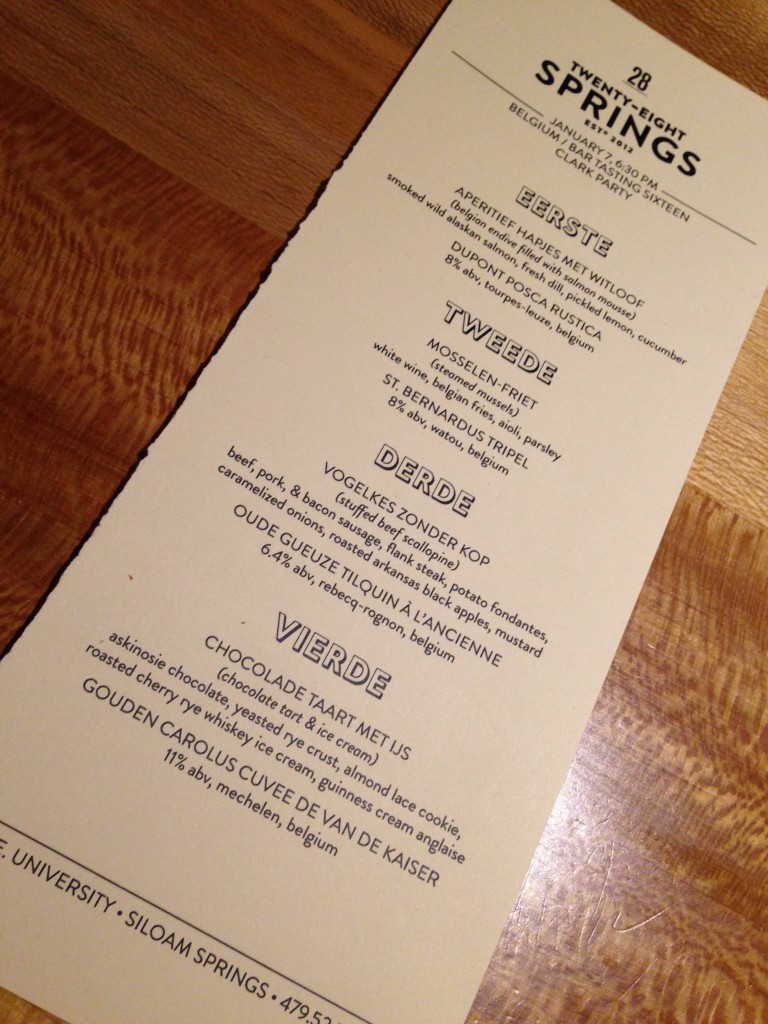 It was Belgium night and course after course in that theme came out with a beer pairing, 4 in all. (Read the yummy details above!) We slowly savored each bite as we heard from Casey about the historical background of the beer while Dorothy, the kitchen genius, explained what we were eating. Even with them talking, the environment was exciting with people talking and enjoying conversations- it's wasn't academic although we were learning a lot!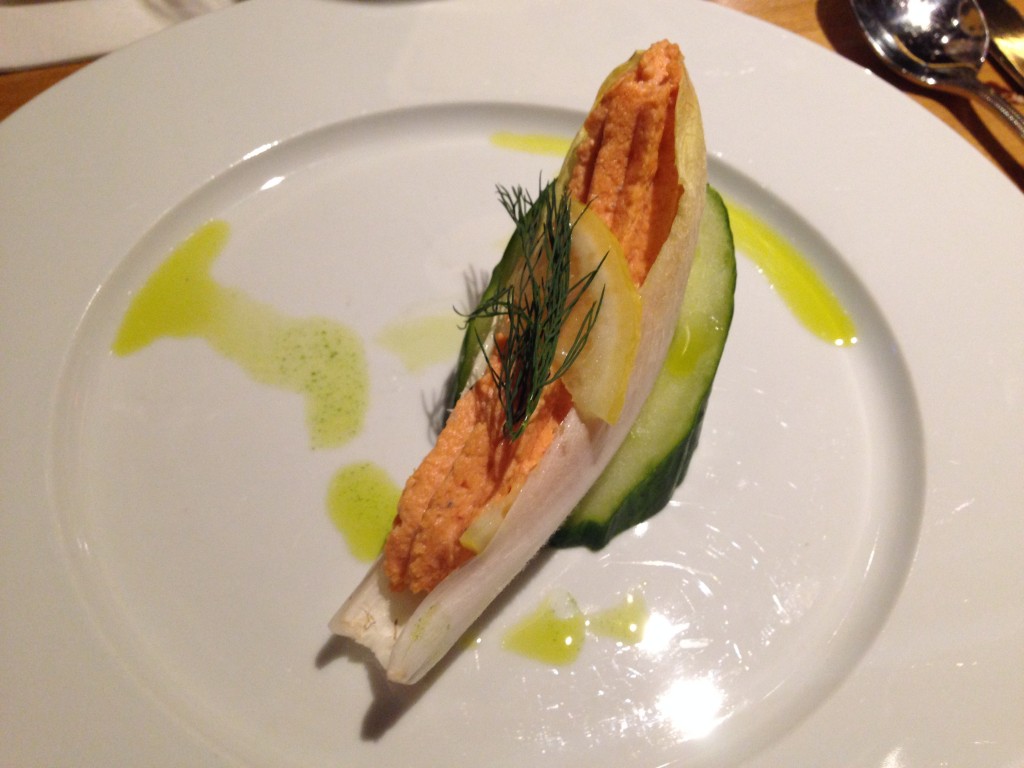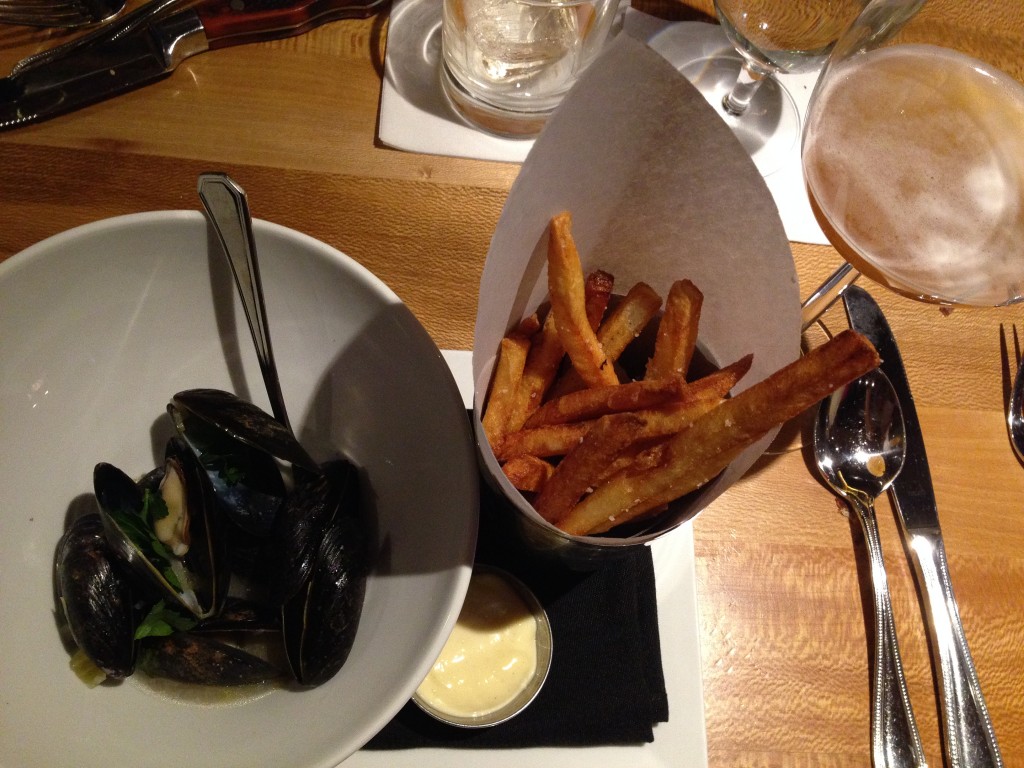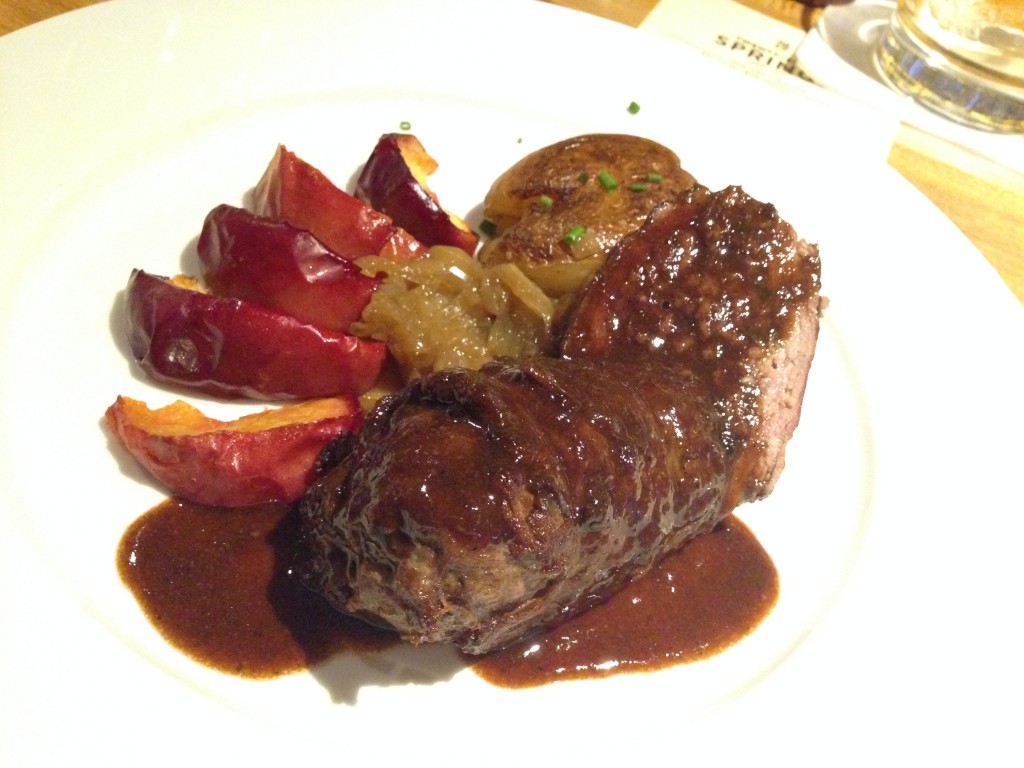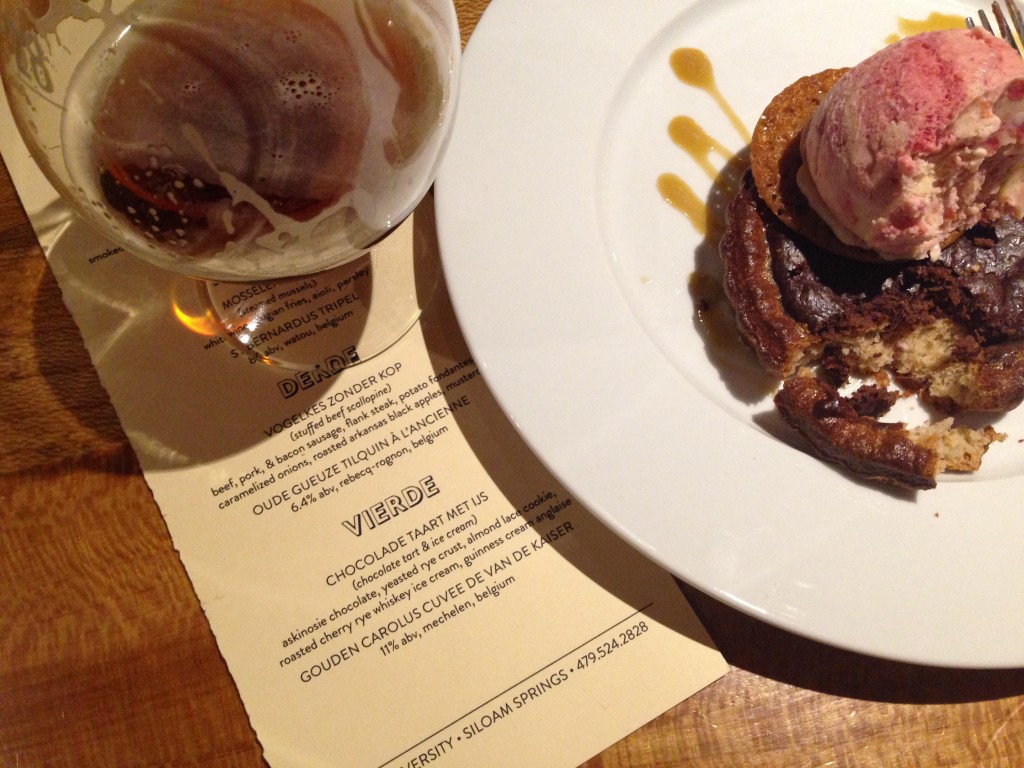 The band started to play and after finishing our last course, I could have stayed for another hour to listen to them.
We toured the facility, heard more of the history of the building and the dream that 28 Springs was just a few years ago. It's amazing how Siloam Springs has changed in the last few years! My recordation to you is that you try this place out, specifically for one of the tasting nights but you'll have to call ahead to reserve your place as people have caught wind and it was a packed house!  At an inexpensive $40/person for an unique, gourmet 4 course meal with 1 drink per course– it's a culinary treat you won't soon forget.
To reiterate clearly, because I really think pictures say it all sometimes and I'm letting them speak for themselves now to a certain degree, this was the best meal that I've had in Northwest Arkansas … maybe ever. This is the kind of food you expect when you are traveling to Seattle, LA or New York and it was a fun surprise to discover a place like this right here at home.
Oh, and in case you were wondering… Ben loved it. 😉