Today I have to confess I am a bit proud. Not of anything I've done or said, just because I'm proud of our guest poster today in an almost maternal way. I've known and loved Claire Bailey since she was just a dorky pre-teen with braces.

To see her evolve into such an amazing  20-year-old woman who is beautiful inside and out is just a privilege. I'm totally saying this to embarrass her completely -but I do also mean every word. Claire speaks of taking advantage of every beautiful moment, to seize the day that God has given us in whatever way he shows us. ~Heidi
**************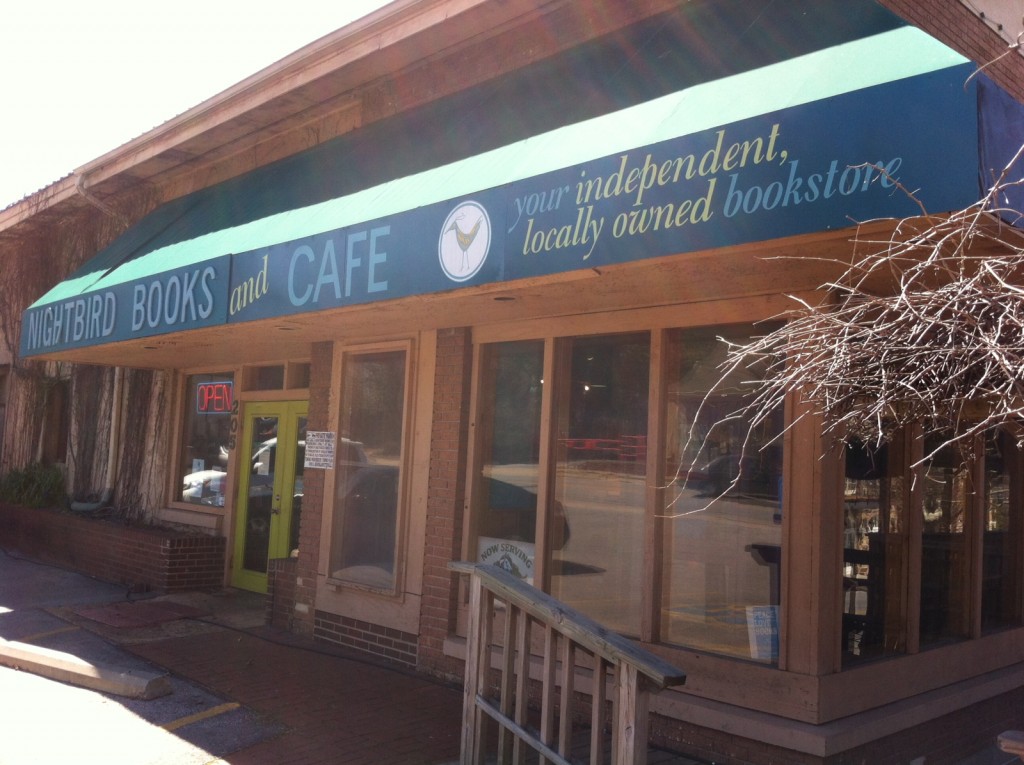 I slammed on the breaks and had the decency of mind to throw on a blinker before impulsively whipping into Nightbird Books.
"What's with this 45 degree angle of a parking lot. That's stupid." I thought as I grabbed my bag and headed in for a quick look around.
After a short conversation with the clerk girl with the vocal tone of a yoga instructor, I found a window spot next to a giant (and occupied) Birdcage. With no music, all I hear is the rainbow-y birds chirping and cars, muted by the sunshine bathed windows. I glanced at the birds to witness what I can only describe as non-consensual and giggled in a fit of immaturity.
Located across the street from U.S. Pizza on Dickson you'll see Nightingbird's vine entwined patio sporting several picnic tables and wooden seating. Inside there's a café complete with an espresso machine, but the books really steal the show. From photo essays to children's books to humor to craft tutorials, everything is clearly labeled. There's only one or two copies of each book, alleviating the typical book-store clutter.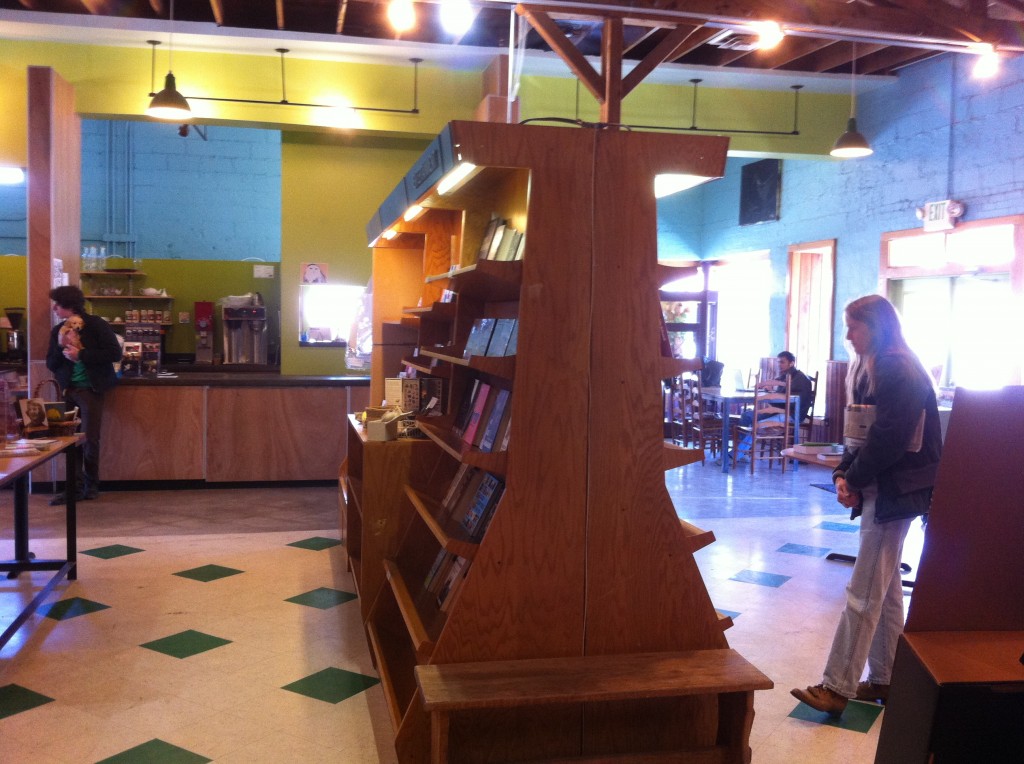 As I watch the cars meander down Dickson and people strolling down the sidewalk, I'm hit with the here and now.  So much beauty and goodness is packed into the part of life I am experiencing this very second. I have driven past this delightful bookstore countless times, but to discover the wonder of what's right beneath my nose was applicable on so many levels.
Believe it or not, worship is an act of being present. You cannot worship your Creator by re-living last week or worrying about next year.
And He wants you right now.
Understand that you are in this moment by intention, not accident. So slow down and encounter the love of God, right here.
Two hours later, I lazily walk out into the sunshine and blink a couple times before going on my way, blessed with a fresh perspective and a new favorite place.
-Claire B.