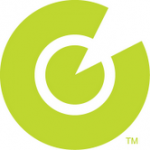 A lot of you regular readers know that occasionally Sarea and I do sponsored posts.  We are both fortunate enough to work with a local company, Collective Bias (Fun Fact: They were recently on Forbes top 100 Most Promising Companies) and their amazing international online blogging community Social Fabric. I really can say that any success I've had as a blogger has been because of their wonderful support system and personal touch.
I had no idea what I was doing as a blogger less than 2 years ago but knew I wanted to take blogging to the next level to make some [much needed] additional money. I wanted to connect with other bloggers. Then I met Courtney and the Collective Bias team at my first blogging conference, Arkansas Women Bloggers Unplugged. The Collective Bias team invited me to be a part of the Social Fabric community and my eyes were opened.
I had such an advantage living locally and I enjoyed having coffee with the team, going to the office for celebrations and in general getting to spend time with some of the most fantastic, driven and creative people I've had the privilege of knowing. I remember haltingly telling Monica soon after I met her, "really, I'm not a big deal. I'm just a small blogger!" but what shocked me is she smiled and said it didn't matter. I was treated so special and I kept wondering… "are these people for real?!" and they actually were. 
I've worked in various ways for them since we've met, now as a Campaign Leader which is perfect for my life with my busy boys. I couldn't be any happier and thankful for Collective Bias/Social Fabric for helping make my dream of working from home a reality. 
Here are a few of my personal highlights from Collective Bias and Social Fabric!
So this week before Valentine's Day, I just want to say a big thank you to Collective Bias and Social Fabric. Thank you for believing in me before I believed in myself. Thank you for giving me the most amazing opportunities I've had in my life. Thank you for taking the time to invest in me. I am forever grateful and thankful.
and, well, I kinda like you guys- the people and individuals you have in your company are amazing.  I've loved working for and with you guys and I can't wait to see what this year has in store for us. Because, you know, we are a team.

Happy Valentine's Day. 😉 xoxoxoxoxo
This post was NOT sponsored in any way. All thoughts, opinions and love confessions are all 100% true and my own.