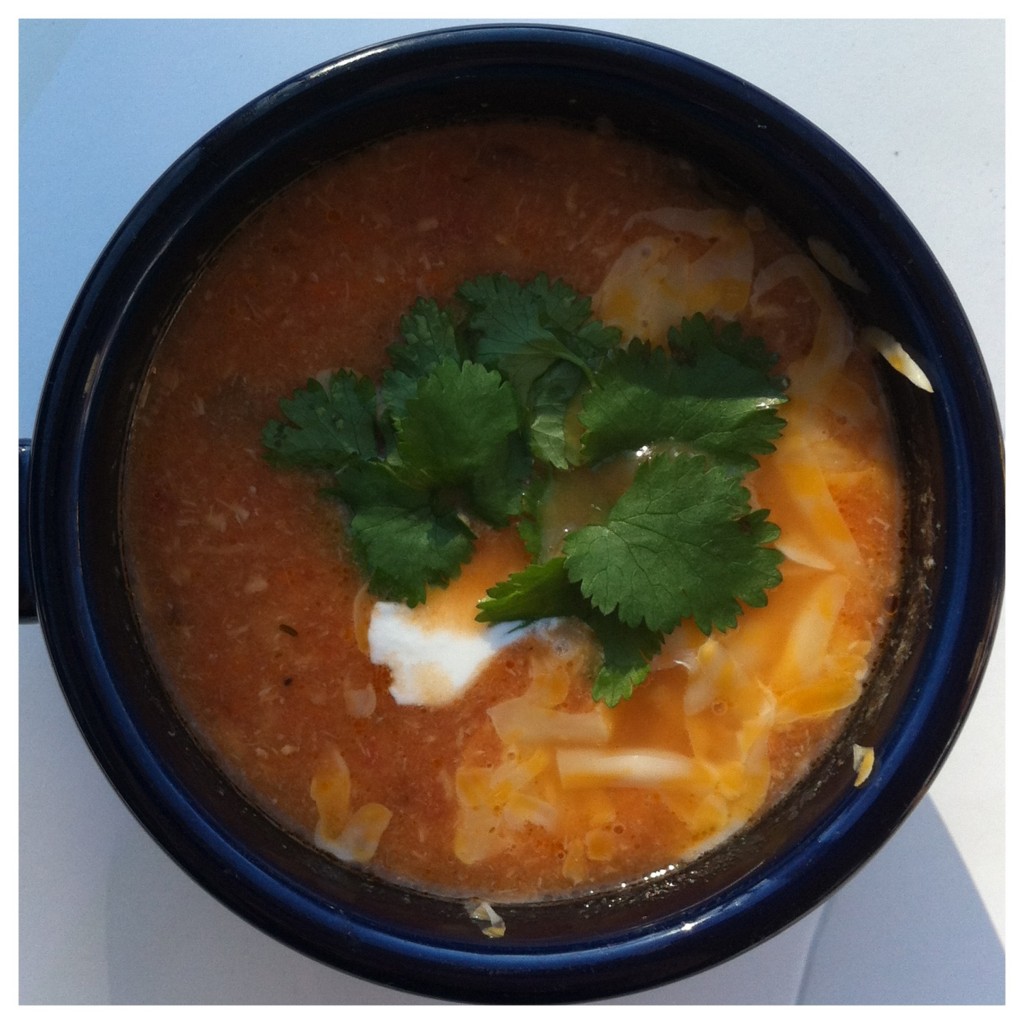 Saturday was lazy. I lounged on the couch with my Japanese student, Mainame, watching weekend tv and an entertaining cooking show came on that highlighted Tortilla Soup. The Food for Thought show that I was watching made this meatless for Meatless Mondays, and you can easily omit this ingredient to make it meatless, but Ben loves meat and I knew he wouldn't want it without chicken.
I love Mexican food- my family loves Mexican food… why had I never tried to make a Tortilla Soup for my family?! For Pete's Sake- both boys pull their straws out of their water cups and literally suck down the salsa at our favorite Mexican restaurant. We like the food. Very much. Bear eats a double adult portion of Nachos, Enchaladas and Mexican Rice and Beans every time I make it so I knew that he'd enjoy a hearty soup.
Feeling properly inspired I spent the rest of the day looking at several different variations of the recipe online and then decided to craft my own based on the food I already had in my kitchen. Not having a lot of money does inspire creativity in the kitchen, no?

I did send Ben to Dollar General to pick up some Cummin, a spice I'm embarrassed to admit I've done without before now…
I gathered my ingredients and began to throw it together with the confidence I have when all the ingredients I'm using are delicious. I mean, it's impossible to mess this up… Mostly… (Yeah, I wonder why I can't successfully bake anything?!)
 Chicken Tortilla Soup
*4 Corn Tortillas, sliced into strips (I used a pizza cutter)
*1/2 Small Purple onion, cut into small pieces, but not minced
*3 Tbsp minced garlic, (I put probably double that amount because I love garlic!)
*1 Cup Carrots, (I used some pre-shredded carrots- but sliced very thinly is preferable)
*1 Celery Stalk, minced
*1-2 Tbsp Butter, (or your choice oil)
*2-3 Tbsp Cummin
*1-2 Tbsp Garlic Salt
*1 Tbsp Taco Seasoning, (optional)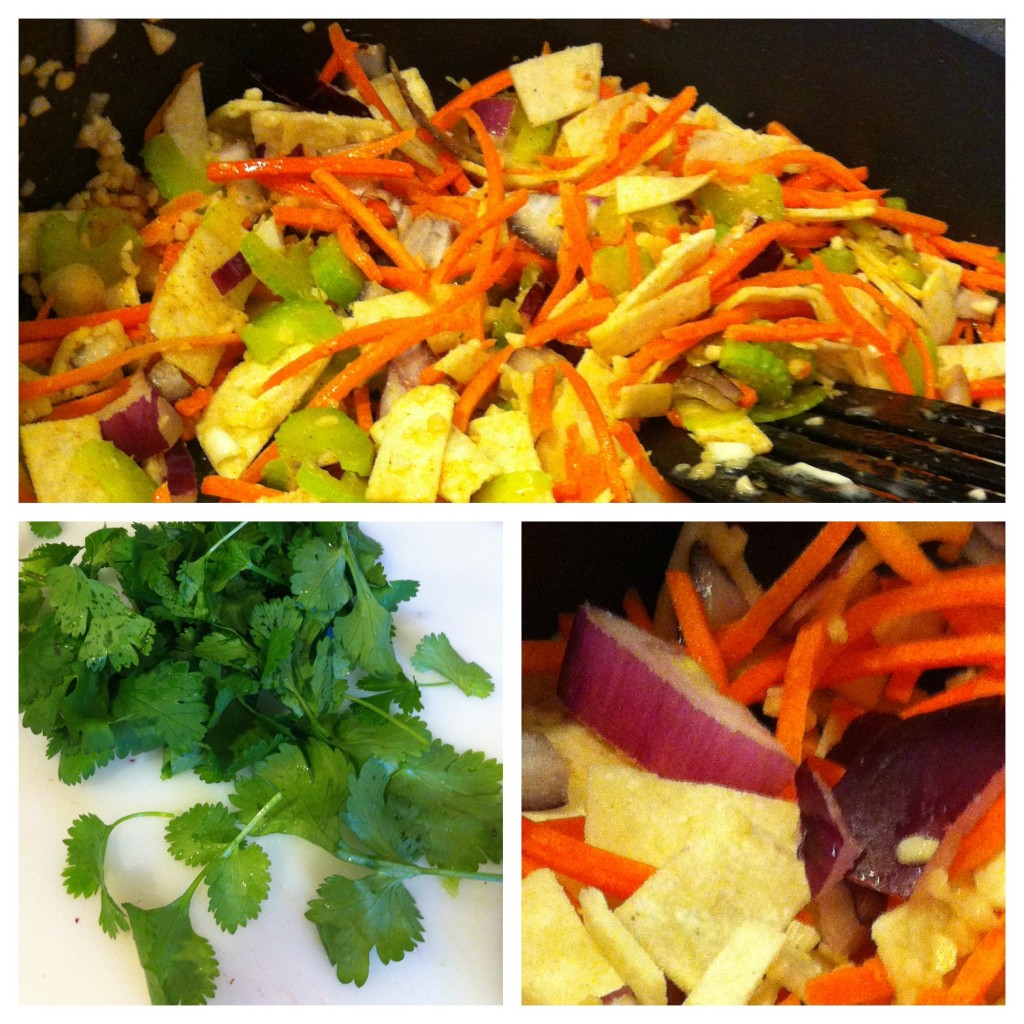 I sauteed all the ingredients on medium high for about 10 minutes, seasoning with  then dumped in:
*2 14 oz cans of tomatoes, (next time I will use fire roasted tomatoes)
*6 cups chicken broth (I use an organic, vegan broth that has a chicken flavor somehow- magic?)
*1 1/2 Cups Shredded Chicken, (This was not enough for Ben… next time I will put double this amount)
*2 Corn Tortillas, sliced into strips
*1 Cup Cooked Corn
*1 Small bunch of Cilantro, stems removed
I simmered this for about 30-45 minutes and added a bit more garlic salt until it had the flavor I was looking for. I think that writing down seasonings for me is very difficult because I make recipes differently every time- some days craving more garlic, some days wanting another spice to be more intense. I like cummin, but prefer garlic salt. Season to your own preference.
I took the soup off the burner and using a slotted spoon, scooped about 3/4 of all the veggies and chicken. I added a bit of broth and blended it on high for less than 5 seconds. When I added it back, it was thicker but still a thinner soup over all.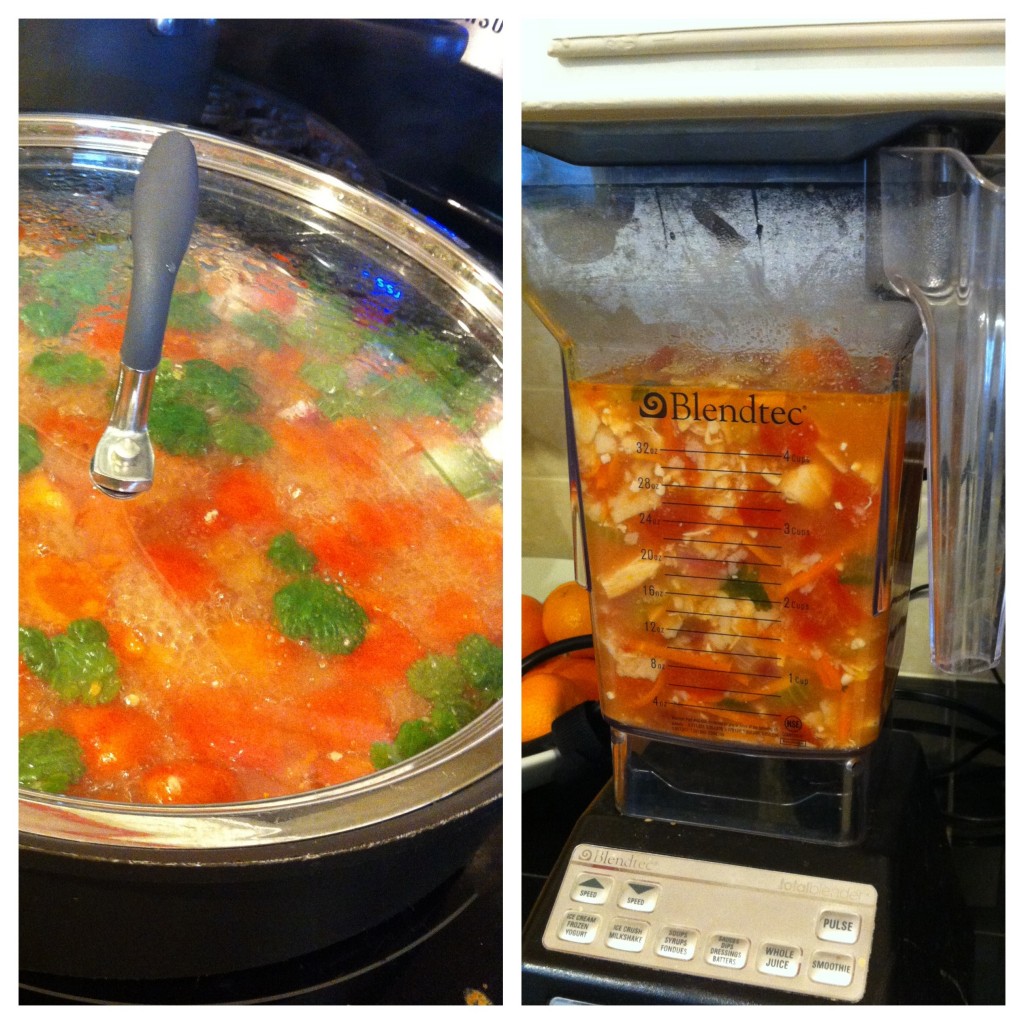 I ladled a bowl and topped it off with:
*Shredded sharp cheddar cheese
*3-4 fresh cilantro leaves
*A dollop of sour cream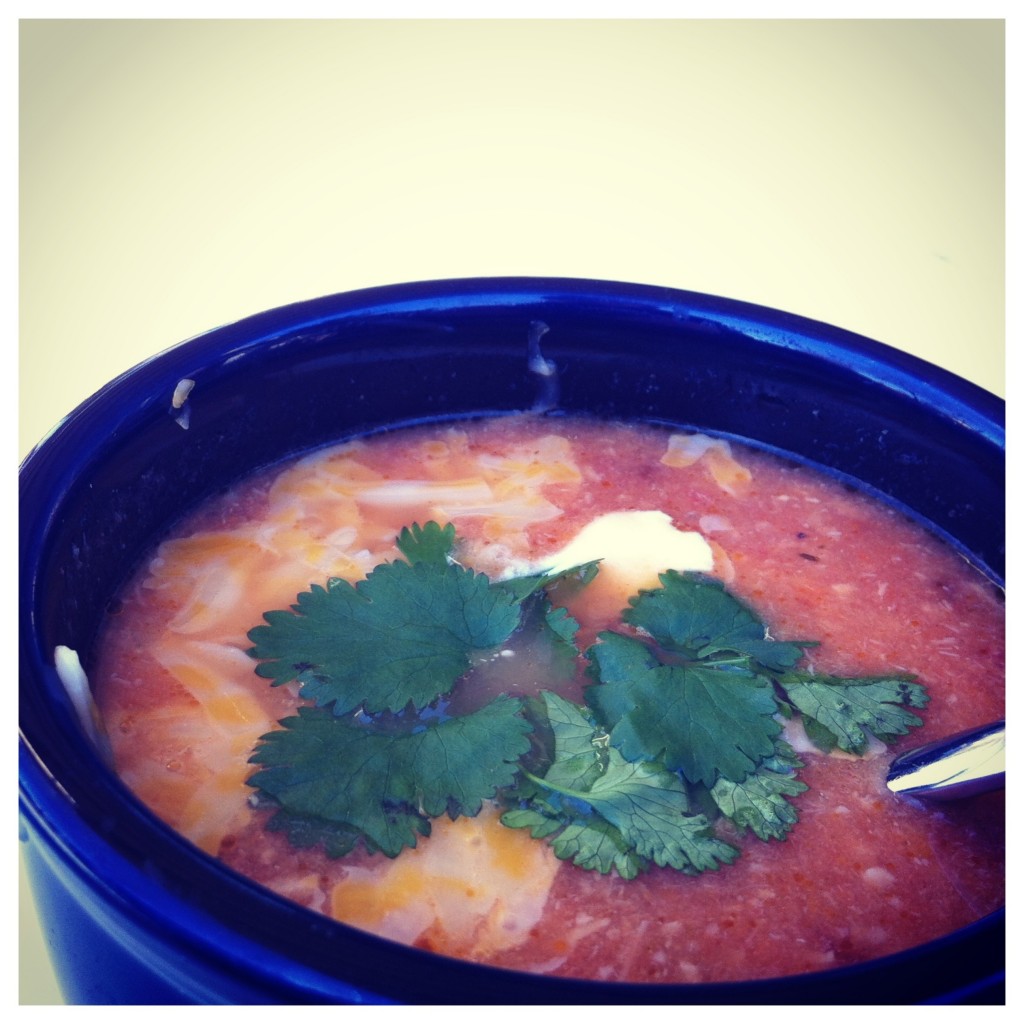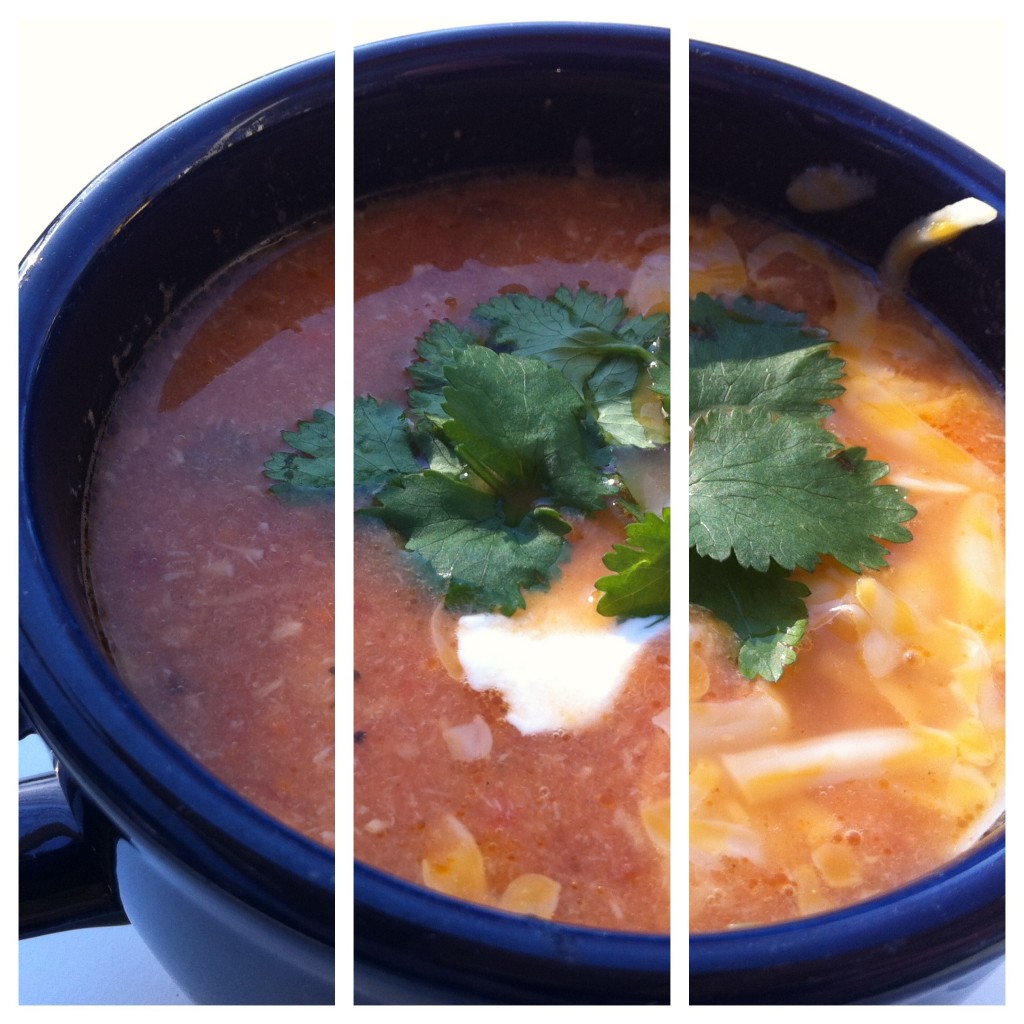 And like any good food photo shoot, something went wrong then.
My boys discovered that I had food.
and pounced.