I was at a Norman Rockwell exhibit over the weekend and a certain image of a confused artist staring at a blank canvas captured me. Paintbrushes cast aside and good luck charms dangling from the top to no avail, he sits scratching his head.
Sometimes I feel like that on my blog. I sit down to write and stare at a blank page on the back end of my wordpress site and wonder what to say.
I listened to the audio tour and the calm, melodic voice shared that Norman Rockwell was not paining a self portrait as it was assumed by some- that Norman himself always knew what he was doing and had direction.
That challenged me to the core. It was his ability to just release who he was on canvas that kept him real and authentic as I try to be. When  I sit back her in silence is usually when I want to share what is REALLY going on but feel the pressure not too- either self-imposed or from just the ever wondering of "what will people think?" and discerning what is MY story to tell, not taking for granted the fact that other might not want me sharing their lives, even if they are entwined in my own.
This year has been really amazing- strange, unpredictable and fulfilling but with every good step forward there is typically a few backlashes. I despise being the "unspoken" prayer requester, but it's fitting for right now. I'm beginning to take my beautiful life in stride and the unpredictability of it all is more challenging in a fun kind of way, if I let it.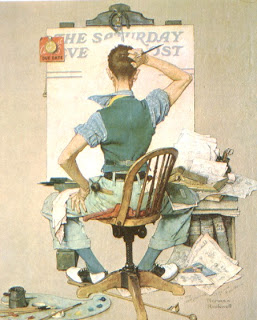 For the exciting parts of things, I have a new job, working as a social media coordinator at an amazing vendor. It wasn't something that I was even looking for but it fell in my lap like a perfectly timed gift. I have Paige to thank for this.
I'm balancing working full time again being away from the boys again. It's always a little bittersweet but the excitement and joy that I feel when I see them is really confirming working outside the house was the right move. That may seem strange because I really loved free-lancing and working from home with them, but the stress of managing time-sensitive tasks and getting dinner together was becoming overwhelming and I was ready for a change.
I'm  so far from perfect but every day I try to be. Not in a grand, epic failure kind of way with guilt and shame bogging me down, but being perfect as I can, knowing that it's through God pouring himself into me that I can be anything other than a huge mess.
So, as I sit here on my lunch watching the trees outside my office blow in a cool breeze (and the occasional crazy hawk fly close to my window), I am content in knowing that regardless of what crazy and uncertainty is going on in my life, that God has called me here, for such a time as this.
*Note, today's post contains some mature themes. As Gracie said in her eloquent post, this isn't about shocking you, it's about inviting you into a non-judgmental place of healing and growth. Today's story is another aspect of our theme of the month, children.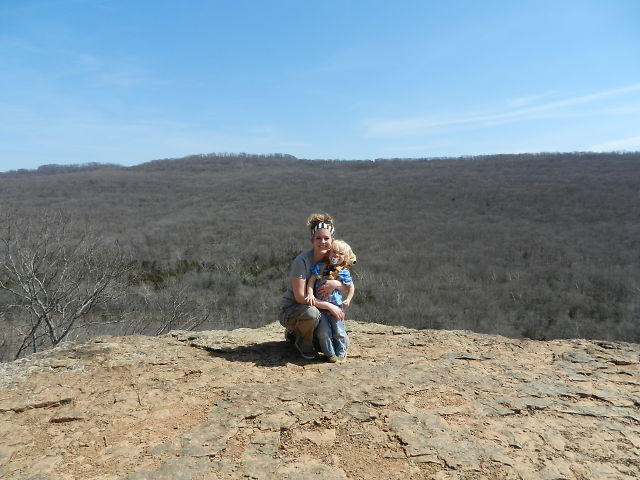 ru·in
1. Total destruction or disintegration, either physical, moral, social, or economic.
2. A cause of total destruction.
3. a. The act of destroying totally.
    b. A destroyed person, object, or building.
4. The remains of something destroyed, disintegrated, or decayed.
I knew that this topic was going to come up sooner or later on my blog.
I am beginning to feel the freedom in sharing things I've hid inside of myself for so long, locked up in a far corner with the door bolted.
But, sometimes, the fear of saying what happened out loud often crowds my ability to be transparent and I throw everything back inside and lean against the door of it, breathing loud with eyes wide.
Sharing the things we've kept in the dark is so uncomfortable. It's smelly, rotten mess that has deep roots in my soul and pulling it up is messy… dirty…  and I wonder what to fill the chasm with. Secrets are filling and the emptiness of letting them go is a strange  sort of loss.
***************
I remember 7 years ago when my counselor asked me the question, within 5 minutes of walking into his office, adjusting myself to comfort and he turned his head slightly looking deep within me…
"Were you sexually molested?"
I fell back against the couch, stung. Shocked. and then… I couldn't. stop. crying.
Years of denial, of doubt, of pain, anger and the worst of it all- the guilt.  That it was somehow MY fault, I should have known better, that the abuse wasn't that bad compared to others and I shouldn't let it affect me so much…  I felt I should 'just get over it' because it happened so long ago.
"Heidi, it's not WHAT happened to you… it's HOW it affected you."
Oh my God… I closed my eyes shut.
I felt released, restored, RECLAIMED. Freed and awakened.
I still had many other things to work out and through, but pulling out the root- the source- the cause of so many of my problems was like a breath of fresh air. I felt my eyes were opened to my problems from the effects of it all.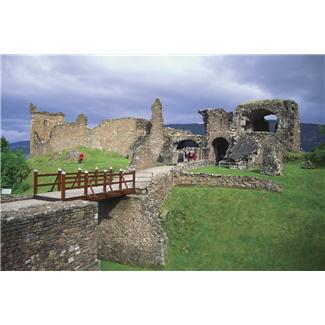 Because ruins are an interesting thing. They remind us where we used to be, who we once were but how far we have come. Yes, we can get caught up with them, letting the past define who we are today, seeing them as something of worth in a strange, twisted way… visited over and over.
Sometimes they have to be unearthed, remembered and then flattened out to move on whole and complete. 
***************
I hold my boys closely and pray protection over them daily. Statistics are a scary and true thing. In fact, 1 out of 4 women reading this blog today can relate to what I'm saying, 1 out of 5 men. 
Pain can be overcome. My whole point in writing this post today isn't about sharing with everyone the private details of my life, but it's to shed light in their lives that there is life beyond death, that there can be healing and resolution. Finding a safe person or counselor is very important. Know there can be healing and life if you choose to pursue working through your pain. If you want to talk to someone safe and non-judgemental, feel free to email me.