I have shared in many post that I work for Camp Barnabas which is a camp for kids and adults with special needs.  I love my job and I love this camp it is one of the most unique places on earth and also my home.  
Camp has been and will always be a home for me and for so many others.  I was having a conversation with a dear friend tonight and she has been talking with an adult camper who is going through a difficult time and as Sarah has been talking to her, the camper measures every year by camp years and not the typical calendar year.  This is the true story for so many of our campers, volunteers, and staff members.   Campers leave camp and begin talking the next year of camp in the car rides home from their current camp experience.
Barnabas is such an amazing place where everyone belongs and in light of that one of the things that Barnabas always desires that any camper who desires to come to camp can do just that, attend camp.
 However, camp cost money, and many of our families are not in financial places to be able to afford the cost that comes with any camp.  Barnabas has a scholarship fund to help truly ensure that each camper can come to camp and be celebrated regardless of their families financial situation.
However, to have money in a scholarship fund you have to some how raise money and this year Barnabas ran down a new road to fund raise. 
We had the Worlds Biggest Party Half Marathon this year to bring in those funds. It was held in Springfield MO and we had people come from all over.  
People came from Kansas city, Fayetteville and the entire surrounding area of Springfield.  It was such an adventure.
We began planning in January and the race was in April…do any of you know how long you are "supposed" to spend planning a marathon?… a year… that's right a year… and we did it in 4 months.  It was crazy and amazing!
We have such an amazing team but mostly two lovely ladies Kylie and Mindy are the ones who really made it all happen.  They worked so hard on something that they had no idea what they were really doing but they rocked it.
It was amazing how it all came together in such a short amount of time and how much it exceeded out expectations.  We were expecting around 300 hundred runners to sign up for the race and by the morning of the race we had 462 runners!  It was incredible!  
This marathon was exactly whats it's title says.  It was incredible.  Every mile marker there was a party happening, bands, people dressed up as star wars characters fighting with light sabers and all.
There were so many amazing volunteers who made up the party teams.  We are so thankful for them and it was such an encouragement to the runners as they reached each mile to have people cheering them on and being silly.
When racers crossed the finish line they walked into a huge party in Jordan Valley park with a DJ, games, a photo booth and even complete with jugglers.
It was beautiful to see all of the runners and their reasons for running the race for some it was simply another marathon to run that supported a good cause, and for others they were running for very specific reasons that were special to their own hearts.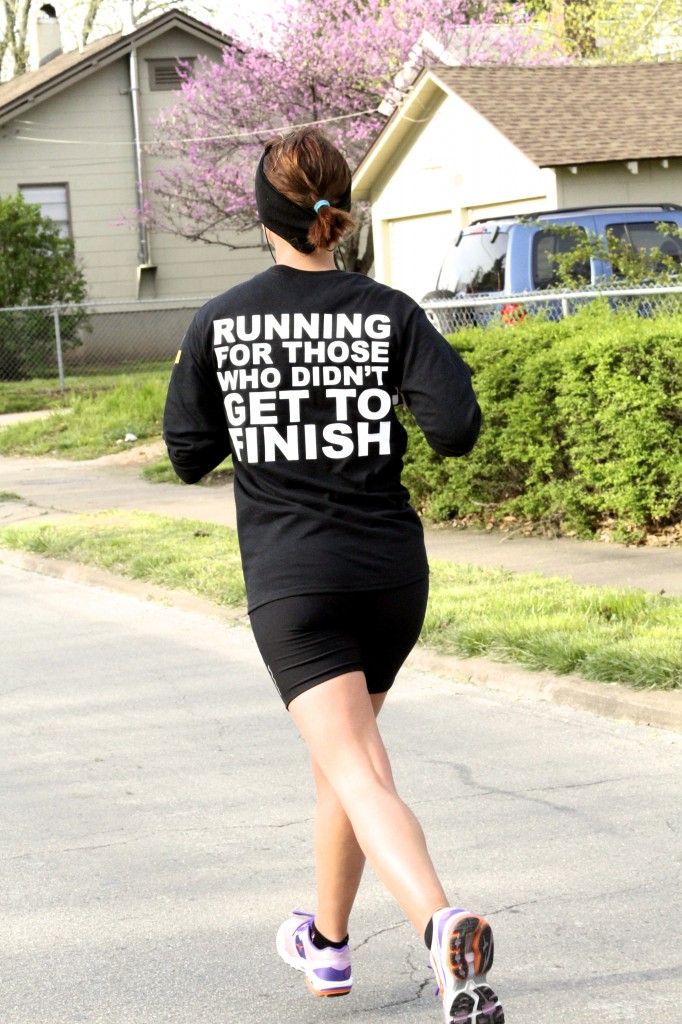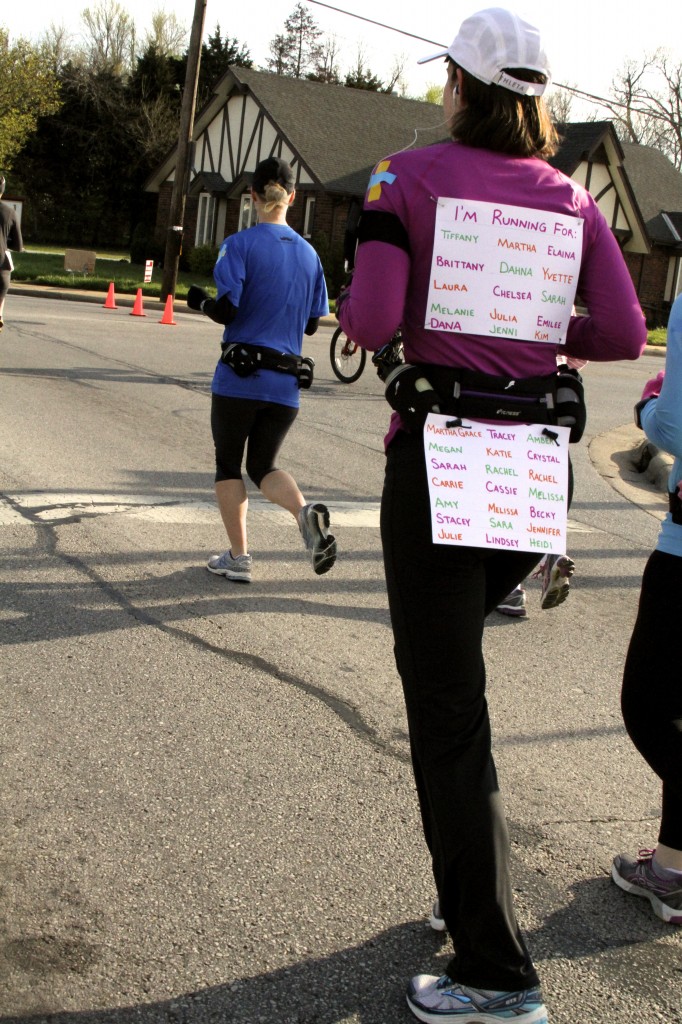 This year's race was such an incredible success not just for Barnabas but for the runners and most of all our campers that will be coming through our gates this summer and summers to come. 
It was a beautiful event and you can expect that I will be talking about it next April and promoting the next race, so if you are a runner look forward to running.  If you love to party you can come and be a part of our party teams.
Check out more race pics and Barnabas Foundation information on facebook at https://www.facebook.com/campbarnabas
Check out the Marathon website at www.bigpartymarathon.com
Check out Camp Barnabas information at: www.campbarnabas.org
Photos taken by: Kara Wells, Sara Romans and Sherry Kettner and are the property of Barnabas Foundation. 
As I wrote in my last post I have been having a difficult time writing lately.  I have realized more and more why and the reality is, I have so much to deal with each day that at the end of, or even the beginning of the day, I have had very little brain power left to use on creative outlets of any kind.  However, many of my writings come from moments or events in my life that strike me when I am processing them with others around me.  During my Christmas break I was having a conversation with Heidi, that I have since had with others as well, about where I am right now in life.
This last year has been a whirl wind of change.  It has all been really wonderful and fun, and while I have truly loved every minute,  this is absolutely not where I thought I would be this time last year.
January of 2012, I was living in Kansas City, building a great community of friends, making plans to live in the home I was currently living in and talking with my roommates about what the next year would hold for them so we could begin deciding if we needed to find roommates to replace any of them in May. There was no question at that time whether I would be staying or not, but then in the end I was the one who was going to need a replacement.  The point however, is that I was settling in, creating roots and making a home for myself and my new life.  Little did I know that in just a few months I would be making the choice to uproot my life all over again and begin an entirely new and crazy adventure.
In April of 2012 I moved to southwest Missouri to step into the roll of Director of Barnabas Prep at Camp Barnabas.
I love my life!!!! So very much.  I love what I am doing each day.  However, the place that I am finding myself is a very interesting place in which I have never been before. ( Which is saying a lot for me – not out of pride, just out of fact – I have done a lot in my life and for a season to be totally new is exciting and awesome to see how the Lord can continue to surprise me with my life.)
I am in this weird limbo where I belong many places but I am not completely settled anywhere.  I live full time at Barnabas with all our people so I have a place to call home and a community surrounding me so in the truth of a settled place this is where I live and belong.  The thing is, that this is my living community and each day is truly all about relationship, but I am still the boss/leader which makes this community and these relationship different most days.
My life where I get to just be Sherryk is spread out between three different areas, Springfield, NWA, and Kansas City.   These are the three places that I hop between in terms of meaningful relationships that are not about my job.  Most of my co-workers with Barnabas who are all good friends live in Springfield, my life long friends and family all live in NWA, and the same kind of relationships are also in Kansas City.  So I have been in all three places this year off and on.  
I love everything about each place and that is what makes it all so difficult!
I am in each place long of enough to still have deep relationships, but not long enough to truly be invested anywhere.
I have felt from the Lord several times Him saying that He just wants me all to Himself in the season and I have had several people in my life speak the same thing which has been simply confirmation to that very feeling.  I don't completely know what that means and why this is the Lord's heart for me right now but, it seems to be the truth.  
I am still loving it but, there are moments that I miss just being in one place and settled but then when I really stop and truly think about it, I am living such a great adventure each day!!!!
I have no idea on a regular basis what my day is going to hold.  My job is truly an adventure each day but then everything outside of that time is also this element of just going and doing and letting the Lord work.
In this time I have had: amazing conversations; times of hanging out with people that I would have never hung out with; amazing times of worship and prayer with people I don't normally get to worship and pray with; such amazing times of being a source of adventure for those around me and them getting provide adventure in my life; and just times of sweet peace and joy.
This time is amazing and challenging all at the same time.  Full of life and people and yet, a little lonely.  Blissfully satisfying and yet, missing something at moments.  It is an everyday experience of contradiction.  However, when I really stop to think about it and pray about it all, I truly wouldn't have it any other way right now.  It is a rather beautiful place to be.
I still have desires and dreams for things but for now I am simply loving this strange world of belonging everywhere.