Congrats to Jacqueline Presley for winning the giveaway!!!! WOW! Jacqueline is going to start to write for this blog starting soon so I almost picked someone else to be "fair" but since she isn't writing for me yet, not picking her would be even MORE unfair.

I'm so happy that she won, for everyone else, thanks for entering and hope to see you this weekend!
**********
I absolutely love this time of year. I love layers, bulky sweaters and tall riding boots and I heartily cheer on the season that ushers them in! I feel that September and October are the pre-party with football games and Halloween, with Thanksgiving being the fall highlight and Christmas as the grand finale. The whole season is about community with others, giving, sharing and everyone seems like they are in a festive mood, or perhaps it's just my overly abundant excitement that filters every interaction… 
Whatever the case, I am super excited to offer this awesome, awesomesauce giveaway to you:
1. A pair of VIP tickets to the NWA Botique Show with a SWAG BAG where you will enjoy live music, sample amazing food from some of the best restaurants in NWA and be entered to win amazing door prizes! - a $40 value!! (Friday, November 9th, 9:00 – 11:00 a.m.) Follow on Twitter & Facebook for more details on the event!
**For  more information on this event  and to purchase tickets for yourself, please visit their website NWABotiqueShow.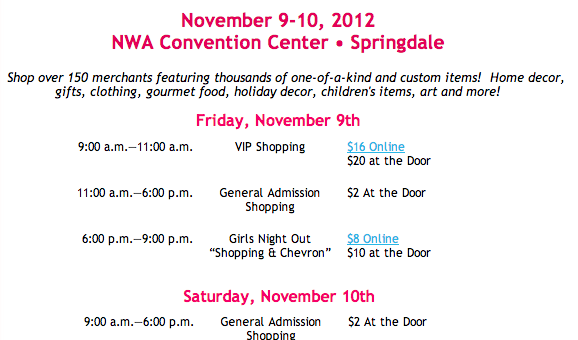 2. A hand-made hat from Kingdom Crafts in Nepal, from the Global Shoppe inside Mama Carman's! The VIP winner can choose which style of hat that they would like, from adult sizes or these cute animal hats in children's sizes!
"Kingdom Crafts Nepal is a business of Kingdom Investments Nepal (KIN), a non-governmental organization that prevents and rescues girls from becoming sex slaves in India and abroad. Because of your purchase, both "at risk" village girls and rescued girls living in safe houses can become independent through the means of sewing and professional tailoring. Once they graduate from the program, they not only have a way of making a life for themselves, but are also liberated from the cycle of poverty."
If this moves you, please check out this video to learn more or ask Kelsey while you are at the booth selecting your gift how you can help out! Follow on Twitter and Facebook.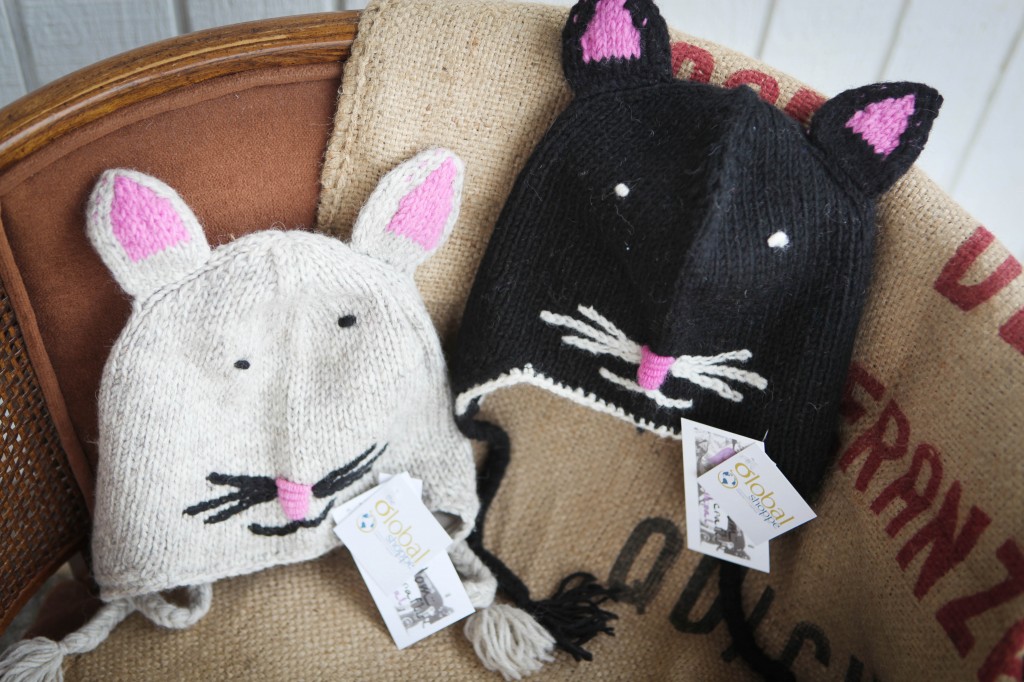 3. Bliss cupcakes, one for the VIP winner AND their guest to munch on while shopping! I LOVE their cupcakes! The regular cupcakes are divine and I love the fact that I can order cupcakes for my kids' birthday parties that are gluten-free and taste amazing. They have 2 store locations in Fayetteville, one by the square downtown and the other across from Walmart on Joyce. Their gormet cupcakes are perfect for weddings and birthday celebrations! Follow them on Twitter and Facebook for updates and specials!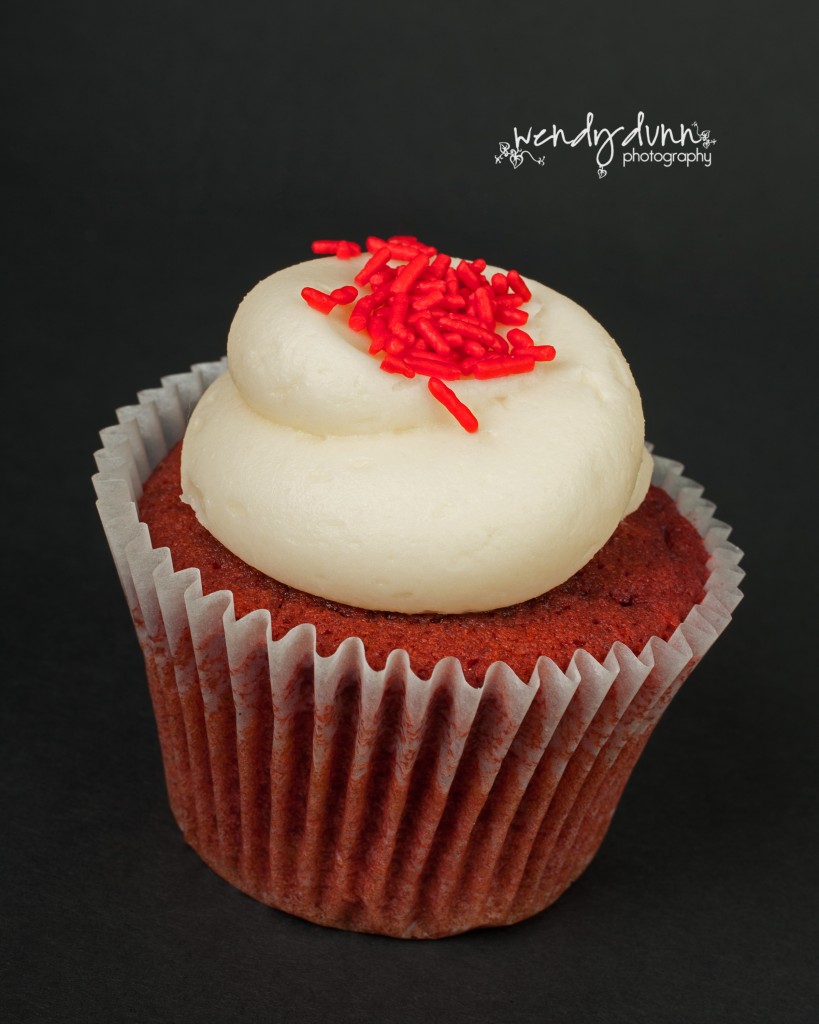 Tickets, a present and delicious dessert: if you live in Northwest Arkansas this is one amazing giveaway!
I was so thrilled when Julie approached me about being a part of the promotion! For me, the boutique show is perfectly timed. It's usually right after my Fall Craft Fever when I start making adorable, Pinterest-inspired crafts for all my friends and family… and then have most of them not look at all like the Pinterest inspiration so I have to scramble to give fun and unique gifts. When they open their gift and exclaim, "OH, did you MAKE THIS?!" I just cough and spill my apple cider to change the subject.  Actually, I'm kidding here, anyone who knows me knows that I'm not that crafty these days, which is why I'm even more excited about the NWA Boutique Show so I can give better gifts than everyone else awesomesauce gifts made by someone else's loving hands.
On a personal note, the main reason I am writing this blog is because the proceeds from the sale of tickets go to support:
*The Junior League- They have made a strong commitment to help educate and assist women in domestic violent situations. I had the good fortune to meet a lady helping out at a Champions for Kids event and was impressed by her passion! I know that the Junior League helps out with a lot of other foundations, but the lady really cared about the NWA Women's Shelter and since October is Domestic Violence Awareness Month, I feel I need to give a shout out to them.
*The Miller Foundation- I can't hardly talk about this without tearing up. I followed along on the blog during their journey and was amazed at their strength. They have set up a foundation whose goal is to "raise awareness, fund research and offer to support to other families who are faced with the challenges of SMA". SMA is "Spinal Muscular Atrophy (SMA), the number one genetic killer of children under the age of two, is a group of inherited and often fatal diseases that destroy the nerves controlling voluntary muscle movement, which affects crawling, walking, head and neck control and even swallowing." It is a heartbreaking thing for a parent to loose a child and the fact they are helping others even in their grief is beautiful.
HOW TO ENTER? (LOCAL, NW Arkansas residents only- you can't pick up your cupcake if you live in Portland, OR!)
I will be selecting a winner on November 8, 2012 at 12pm CST! Be sure to leave a valid email address so I can contact you!
Simple, just leave a comment telling me either why you NEED these tickets -OR- share your most embarrassing Pinterest craft FAIL. Hey, misery loves company!!!

This is an amazing and fun event you will enjoy!
For additional entries, NOT NECESSARY, but helpful! Follow on Twitter and Facebook (all links posted above) and leave a comment saying you did:
*The Busy Nothings
*the NWA Boutique Store
*Bliss Cupcake
*The Global Shoppe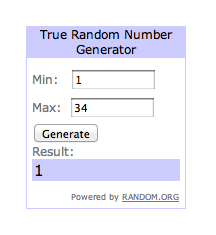 UPDATE! Tonia@theGunnySack is the winner! Please contact me with your address so I can ship your prize!
Like I said last month… I don't usually do giveaways unless they are AWESOME. Today's giveaway is no exception and is a product that I use every day.  I love products and love sharing the ones that I am a fan of.
It's summer and it's been a hot one. I was joking with Ben today that I spent more time outdoors in January than I have in all of July and August. Except… it's not really a joke at all- it's been insanely hot this summer and protecting my skin from the triple digit heat is important to me. Why, you ask?  Well, readers, I'm officially in my 30′s, about to lap the sun once more next month and these tiny things on my face are starting to annoy me… yes, WRINKLES. I need to care for my face better than I did in my 20′s.
The nice thing is that Therapon Skincare, who is a local Northwest Arkansas company,  and carries one of the top skin care products available on the market,  is that they care about repairing the damage that we do to our skin, whether from ignorance or just wanting a fake tan when we were 25.  They have a huge loyal customer base- which says more than I ever can. I have been to their offices and started using their products back in February- and have been confused with a 21-year-old more than once. Which- if you care, is kinda awesome and a great testimonial all in of itself. Read Dr. Beckman's bio and learn more about his company….. Simple, daily skin care system, developed by a plastic surgeon.
One of the things I like best about Therapon's Platinum Protection Facial Sunscreen is that when I put it on my face feels moisturized, not greasy. The biggest hindrance in the past to me protecting my face with sunscreen was the fact I hated how it felt on my face, even though I knew how important it was to do. 
So to support this HOT summer and our… "Glistening"- I'm going to do a giveaway for some of their high-end products, both of which I highly reccomend:
Two Amazing Prizes- 1 Winner:
-A Full Size Platinum Protection Facial Sunscreen ($25 value)- a product I use and LOVE. 
And…
- Theraderm Skin Renewal System, a simple, daily skin care system, developed by a plastic surgeon.  (almost a $150 value!)
 AMAZING GIVEAWAY right? So, how do you get entered? Simple-
1. Leave a comment telling me why you would love to try this!
How to get additional entries? (Leave a comment for each entry!)
2. Folllow me on Twitter and Facebook and comment that you did.
3. Follow Therapon on Twitter and comment that you did.
3. Share this post on your social networks- share the link where you shared it. There you go. This is worth it! I absolutely love the sun screen!
I will close this out Sunday night and update the post with the winner next Monday, Aug 20th using a random number generater. Valid only in the US. Winner will need to email me their address within a week.
Disclosure: Therapon donated the prizes for this giveaway, however it was only after I approached them because I loved their sunscreen. Thoughts and options are 100% my own.