This post is LONG overdue. Over 3 months ago I had the privilege to go to Portland for a few days and while there I was able to go on a tour of one of my favorite companies – Bob's Red Mill. In case you haven't looked closely at most of my recipes, a good number of them have Bob's Red Mill products in them. In fact, my most popular 3 recipes do-
If you didn't know it, Bob's Red Mill is a really cool company- their story is AMAZING and I highly encourage you to read the whole story here– but to summarize briefly- Bob GAVE the company to his employees! You could see it on their faces- each employee I met was energetic, excited to be there and committed to the same excellence of products that Bob himself is.
When I met him, I probably looked like a teenage Justin Bieber fan I was so excited, I hugged him like he was my Grandpa. For those of you who are wondering why I was so freaking excited about this company and this man- Bob's Red Mill- and delicious whole grains- made our life delicious again after we went Gluten Free. I'm not exaggerating when I tell you that I love this company and getting to meet them in person just solidified my relationship with them. I was very shameless in confessing my love for them in person- I felt like I was Charlie Buckets inside of the Chocolate factory, looking around in awe…
Getting to see Bob's Red Mill behind the scenes in a private tour given to a small group of bloggers by BOB HIMSELF was an extremely special thing. I loved seeing the process from start to finish, all the various grains fresh from the farm, to the many (much more than I realized!) products that are shipped all over the world. Seeing their labs where they test every batch for excellence and make sure that their Gluten-Free products are actually gluten free was educational and I was surprised at how highly advanced their technology was. I really took for granted the process behind certifying Gluten Free products!
I wore my best "Portland" outfit for the occasion- but regretted my fringed wedge boot choice after walking around the huge complex!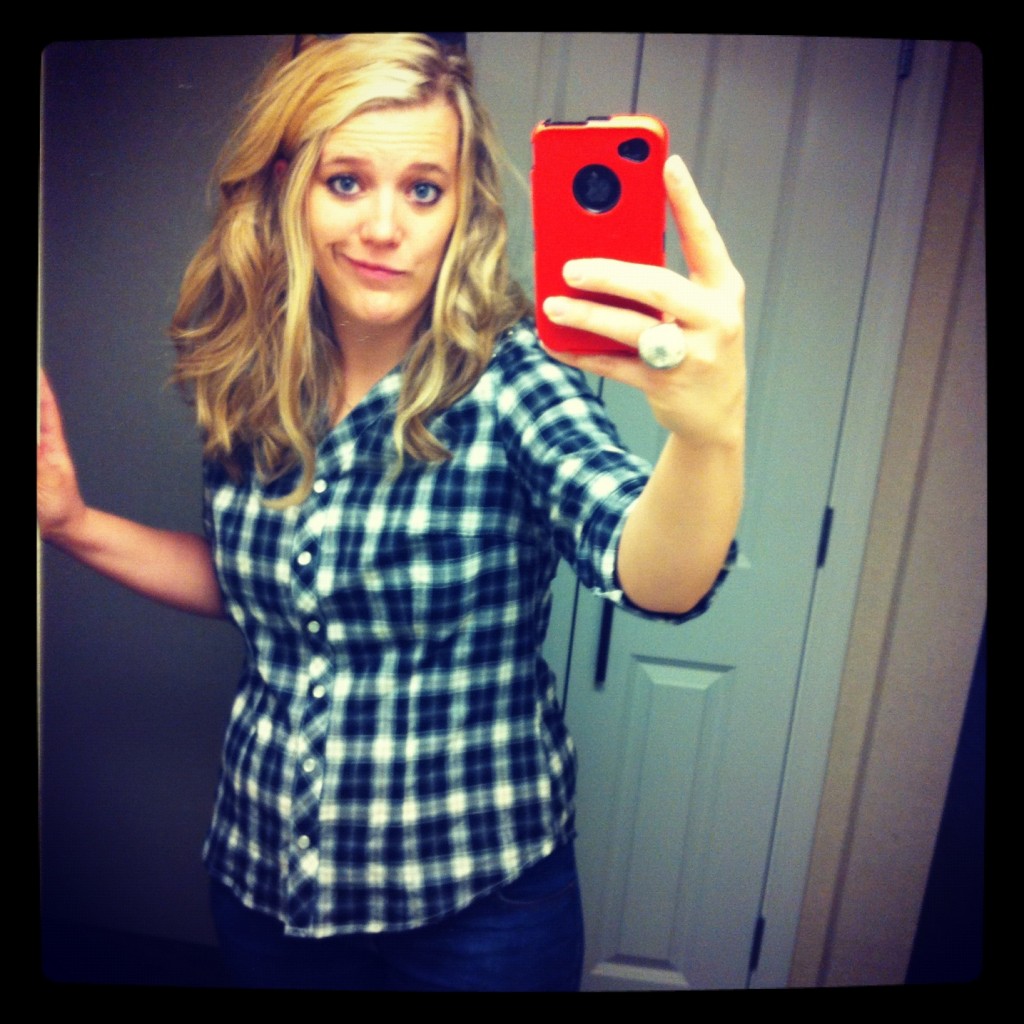 The thing that struck me the most- more than all the fancy testing, the great facilities, the delicious products- was the passion behind all of it. Everyone I met had such a commitment to the products and the company. I already knew that I loved this company's products so getting to have this privilege to see "behind the curtains" was a thrilling experience for me. If you are ever in Portland, I highly recommend you visit the mill and their nearby store. Tell my "good friend" Bob that I said hi! Hah!  If nothing else, check out their great website and take a look at their wide variety of products (both regular and gluten free), from almost every grain imaginable to delicious mixes for cakes, cookies and breads as well as recipes. Everything they make is fantastic and any of their products would make a great gift for someone- especially people who are hard to buy for! Check them out- Bob's Red Mill.
Update: WOW- I've been writing this blog for a few days and guess what came in the mail?! A GIFT from Bob's Red Mill and a Happy Holidays card! I LOVE YOU TOO BOB! I am so excited to try this product- Muesli.  I've seen it before but hadn't sampled it yet so I will posting about it here soon! My dad always ate it growing up but I was more interested in sugary cereal then, I'm so excited to try this now that I am a very health conscious adult!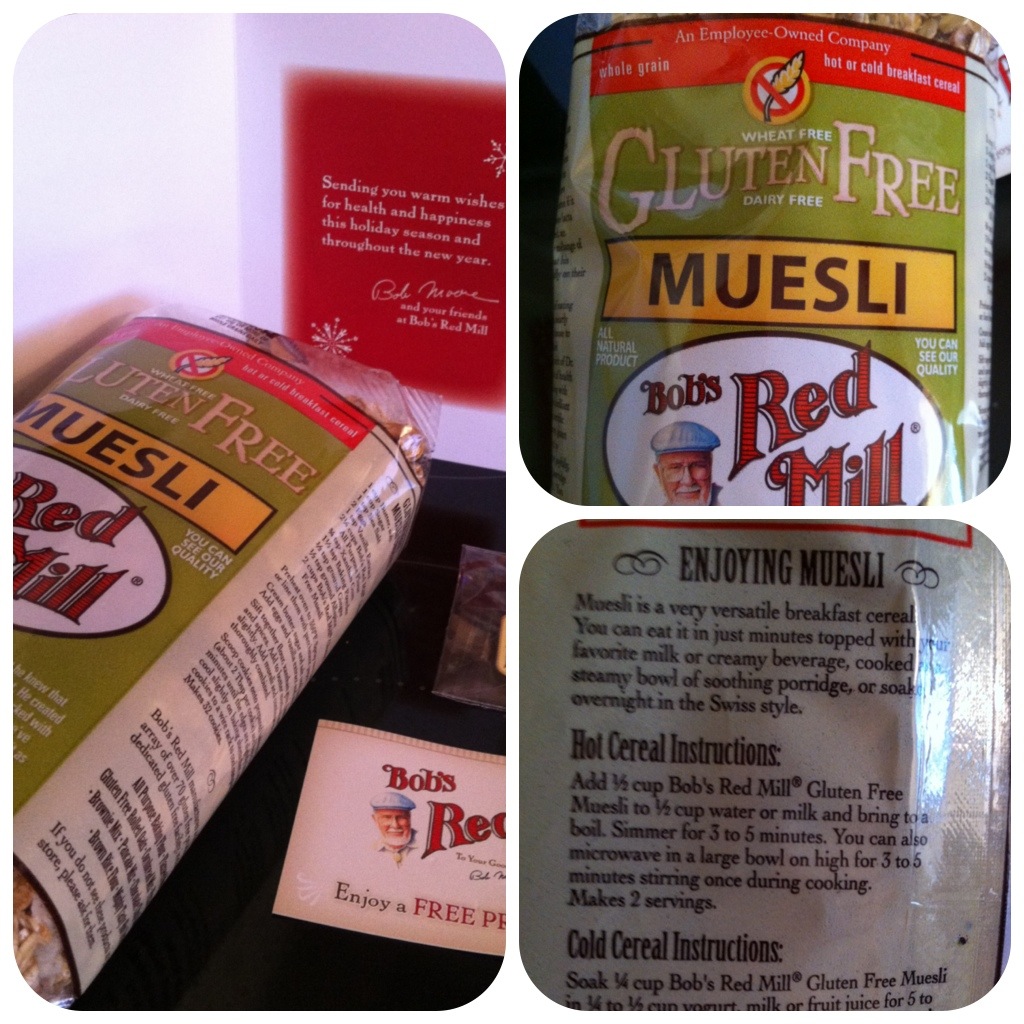 Disclosure: Bob's Red Mill did NOT pay me to write this blog post- they did, however, send me some free products. I have liked them for years and only recently got to meet with them and was gifted with several different items to use and blog about. Thoughts and opinions are 100% my OWN.