My kids are ALWAYS thirsty…I mean always.  We heard about the Capri Sun Big Pouches and decided that we needed to go check them out. We headed out to Walmart to find them.  You can see my shopping trip here. They couldn't even wait until we were out of the parking lot to try them.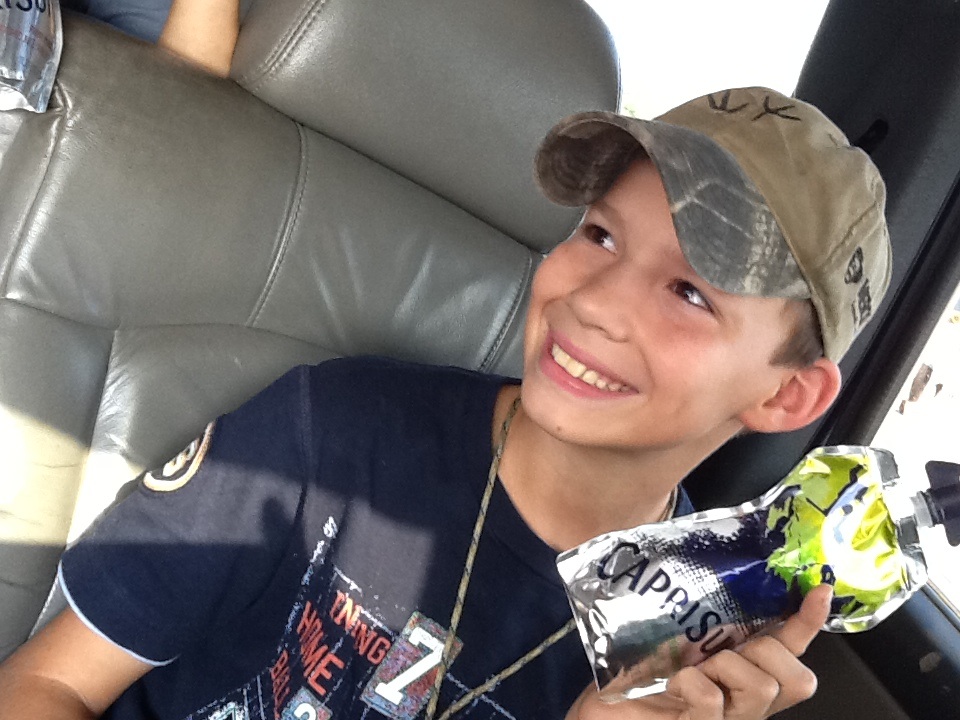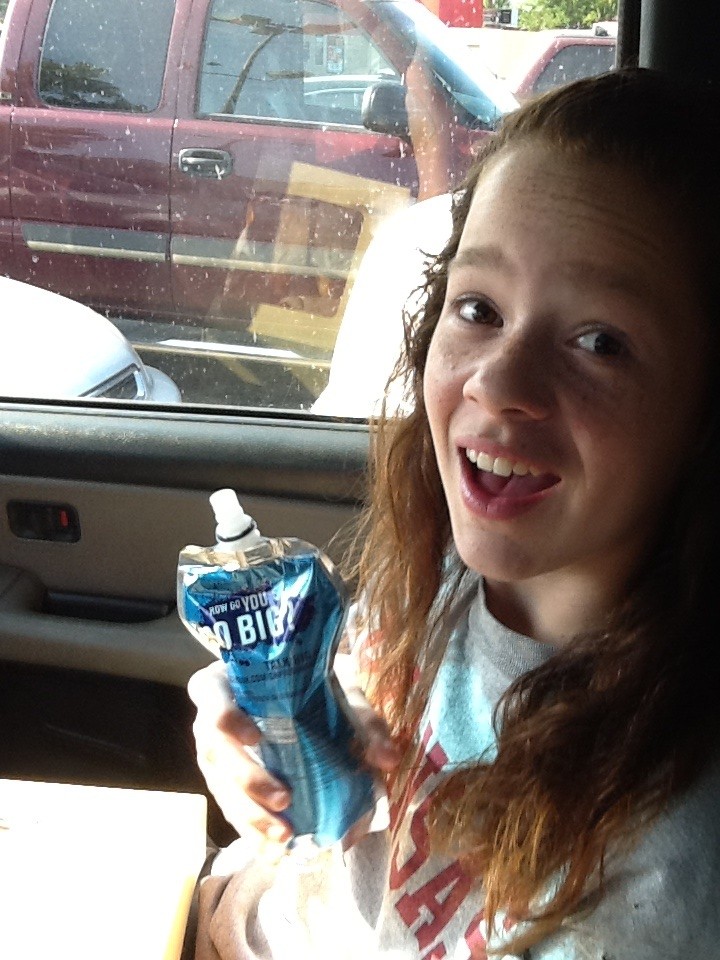 When we got home, we threw a couple in the freezer!  That is our favorite way to drink/eat them…it is especially easy when you can use them as ice packs to keep stuff in the cooler cold PLUS be able to drink them as they thaw.  Of course we never let them thaw all the way, we cut them open and use a spoon!
They each picked a different flavor to try out:  Maui Cooler, Fruit Punch, and Strawberry Kiwi.  My favorite was the Maui Cooler!  They loved the ones that they picked…
Speaking of picking, have you ever heard of, Mike Wolfe, creator and star of American Pickers on History? He is joining with Capri Sun Big Pouch to offer a pretty awesome giveaway!  Check out the video…
You can go to the Walmart website and enter to win! The winner will receive a picking kit of their own, including:
Messenger Bag

Gloves
Magnifying Glass
Bandanas
Flashlights
Journal
Pen
T-shirt
Caribeeners
AND A Kid Pickers Book
PLUS, contest winners and 3 friends will meet and do a 1/2 day pick with Mike Wolfe, creator and star of American Pickers on History, in Nashville, TN!  My brother and sister have called dibs on two of the spots if we win!  They are probably two of the best 'pickers' I know!  They are brilliant at spotting a great deal.
With that being said, my teenage son Garrett is learning from the best…Here he is with some of his favorite finds.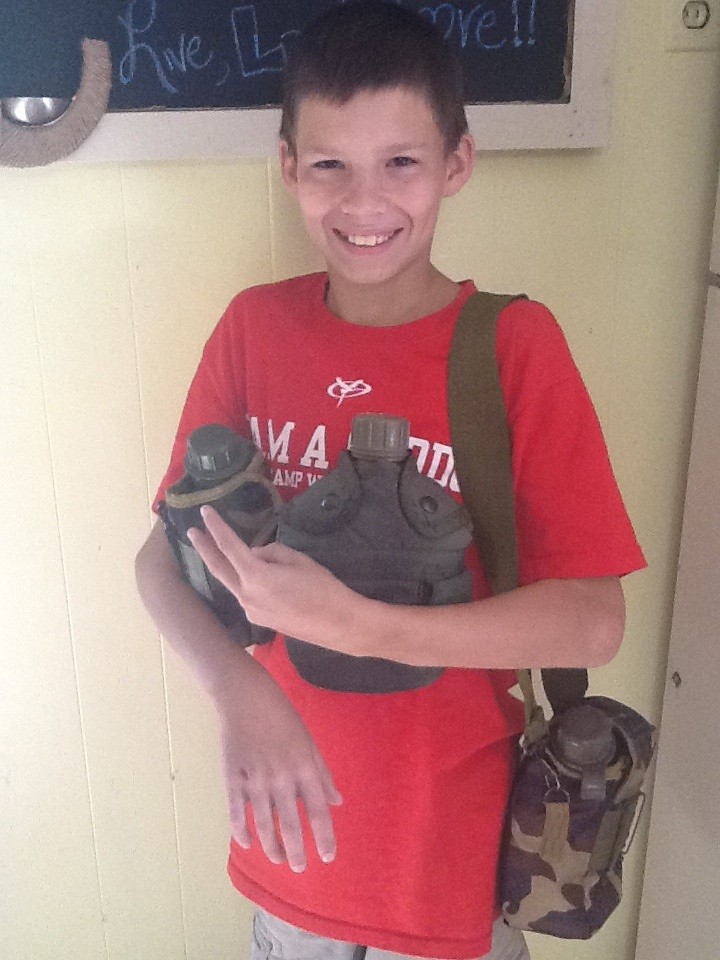 He got all three of these canteens for only $2!  If he sees a yard sale with anything military surplus/camping/survival available, he is all over it and isn't scared to make a deal!  I am very proud of this young man and I am pretty sure that he is going to make some more awesome finds!
Here are a few of the things he takes with him when he goes picking. (His favorite is the caribeener with a built in flashlight.)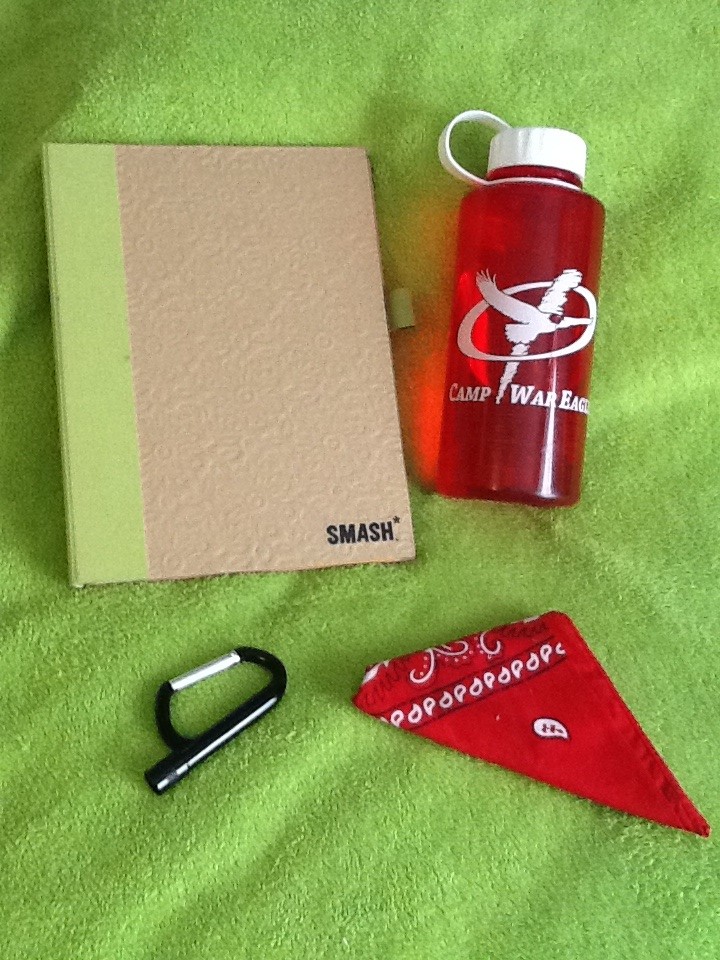 Good luck picking and I hope one of my readers wins this awesome contest!