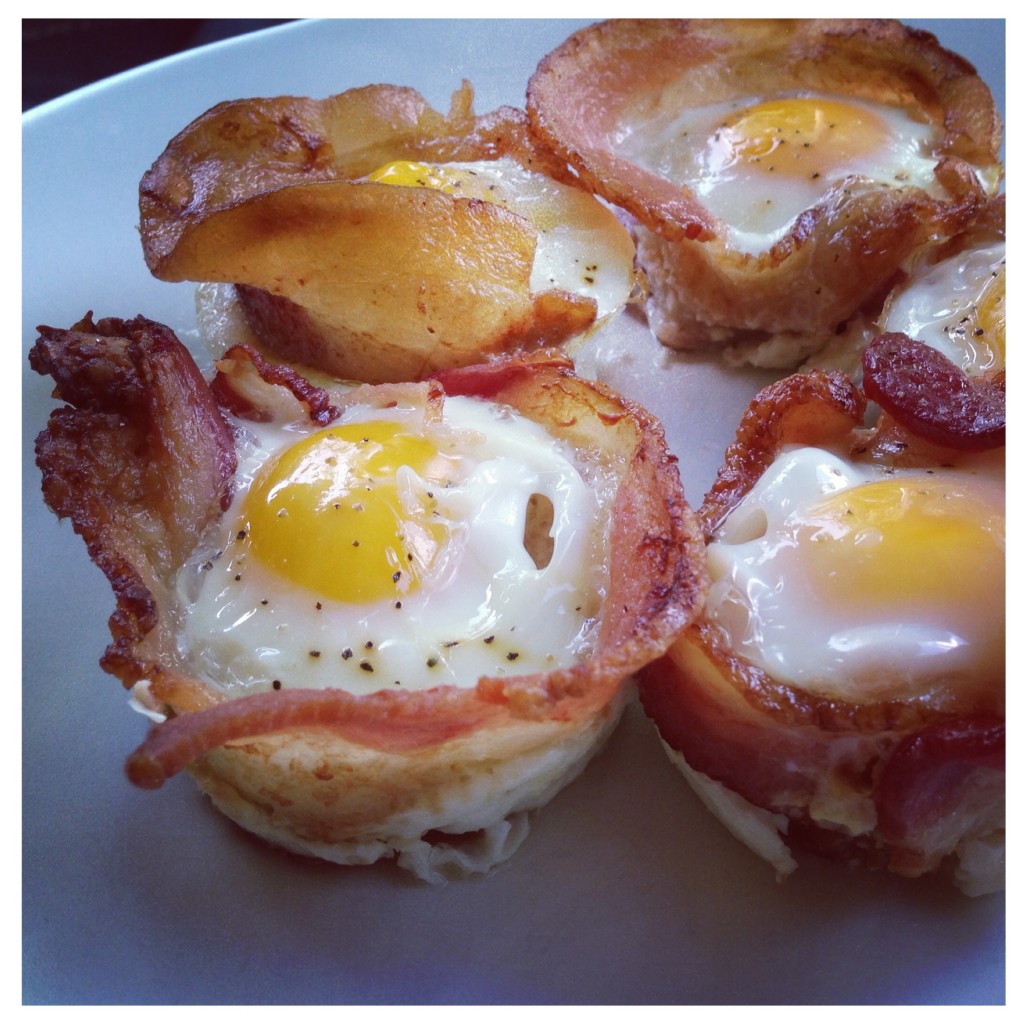 I saw these on Pinterest awhile ago and have been dying to make them ever sense.  I'm going to guess it was the Pioneer Woman who inspired me thus, but I'm not sure and to the genius who came up with these- these bacon and egg goodness– THANK YOU.
These are so easy that a recipe is barely needed, just looking at them tells it all but I decided to break it down for the fun of it.
What you will need:
–Great Day Farm All Natural or Omega 3 Eggs
-Thick cut bacon
-Muffin Pan
-Salt & Pepper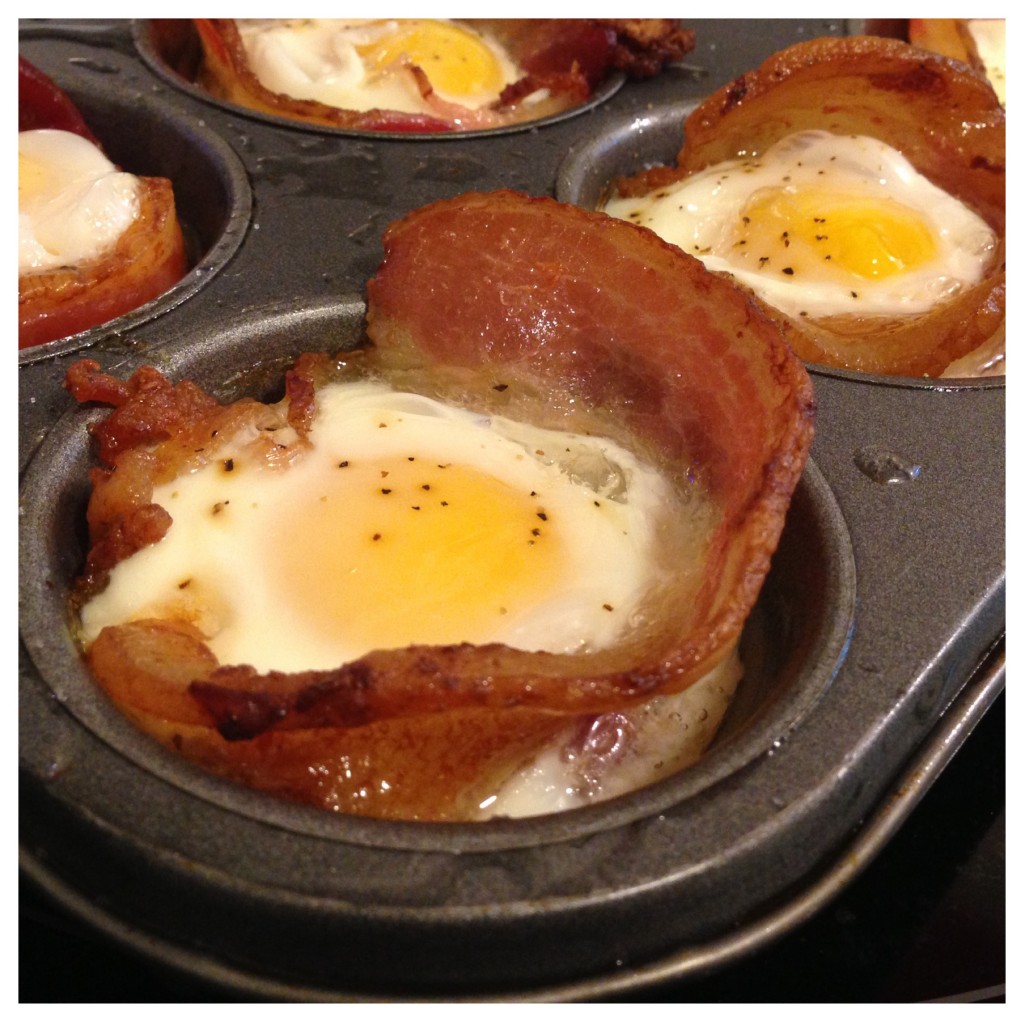 The Preparation:
Preheat the oven and bake the bacon according to the package directions. When the bacon is mostly done, still soft and not crunchy, remove it from the oven. When it's cool enough to touch, wrap it inside a muffin tin, placing another small piece on the bottom of the muffin tin for a bottom.
Crack an egg in each muffin tin, lightly salt and pepper it, then bake at 350 for about 20 minutes or when when the egg is lightly touched it bounces a bit and doesn't stick to your finger. Cooking this way made the eggs over medium, some of the yolk was cooked and some was runny. Perfection.
Serve and eat within a few minutes of being taken out of the oven. Great with a side of hash browns!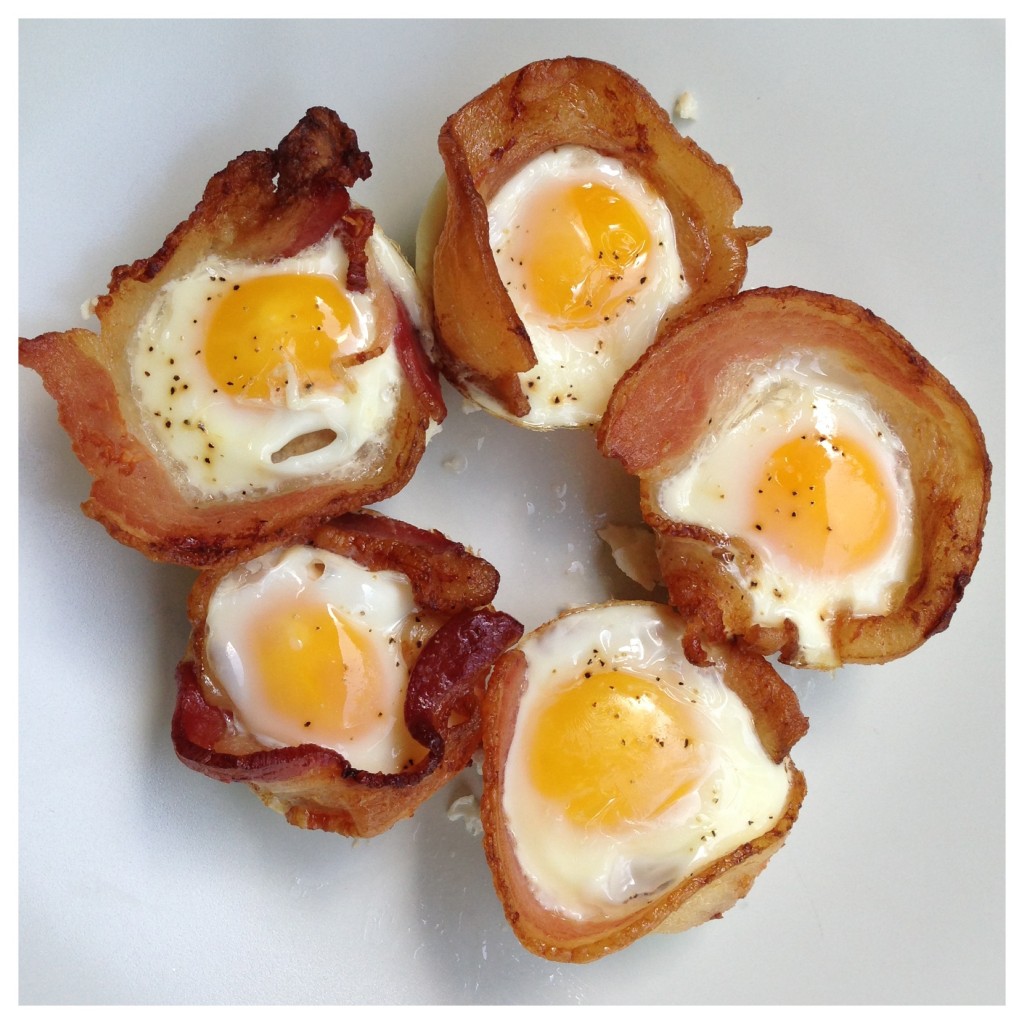 Disclosure- I am an employee of CCF Brands & Great Day Farms, however I purchased these eggs myself because I truly believe in their superior quality and I did this recipe for Father's Day. This is not sponsored by Great Day Farms in any way.