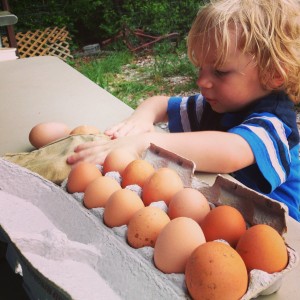 …Economic Development, Education, Hunger Relief, and Community
The other day I had the privilege to get to go to a place that I had heard about for years and had wanted to visit. I have always thought extremely highly of both the organization and the people involved. Cobblestone is an actual working farm that has a sold out program where locals can buy a basket of seasonal produce and free range eggs for themselves and then donate one to a family in need.
They are beginning to host groups of children on field trips to teach them about farming, raising chickens and sustainability.
(In the interest of full disclosure, I work for with Great Day Farms (@greatdayfarms), who has been a supporter of them for a few years and their involvement with Cobblestone was something that was very attractive for me personally. I was not paid to do this post but I'm honored I was asked to visit.

)
I grabbed my almost 3 year old and set out to observe one the the filed trips with middle-school children.  The farm is located off one of the main roads in what seems to be in the middle of town, down a side road, then further down a dirt road. I was surprised at how "country" it felt being surrounded by trees yet still in town!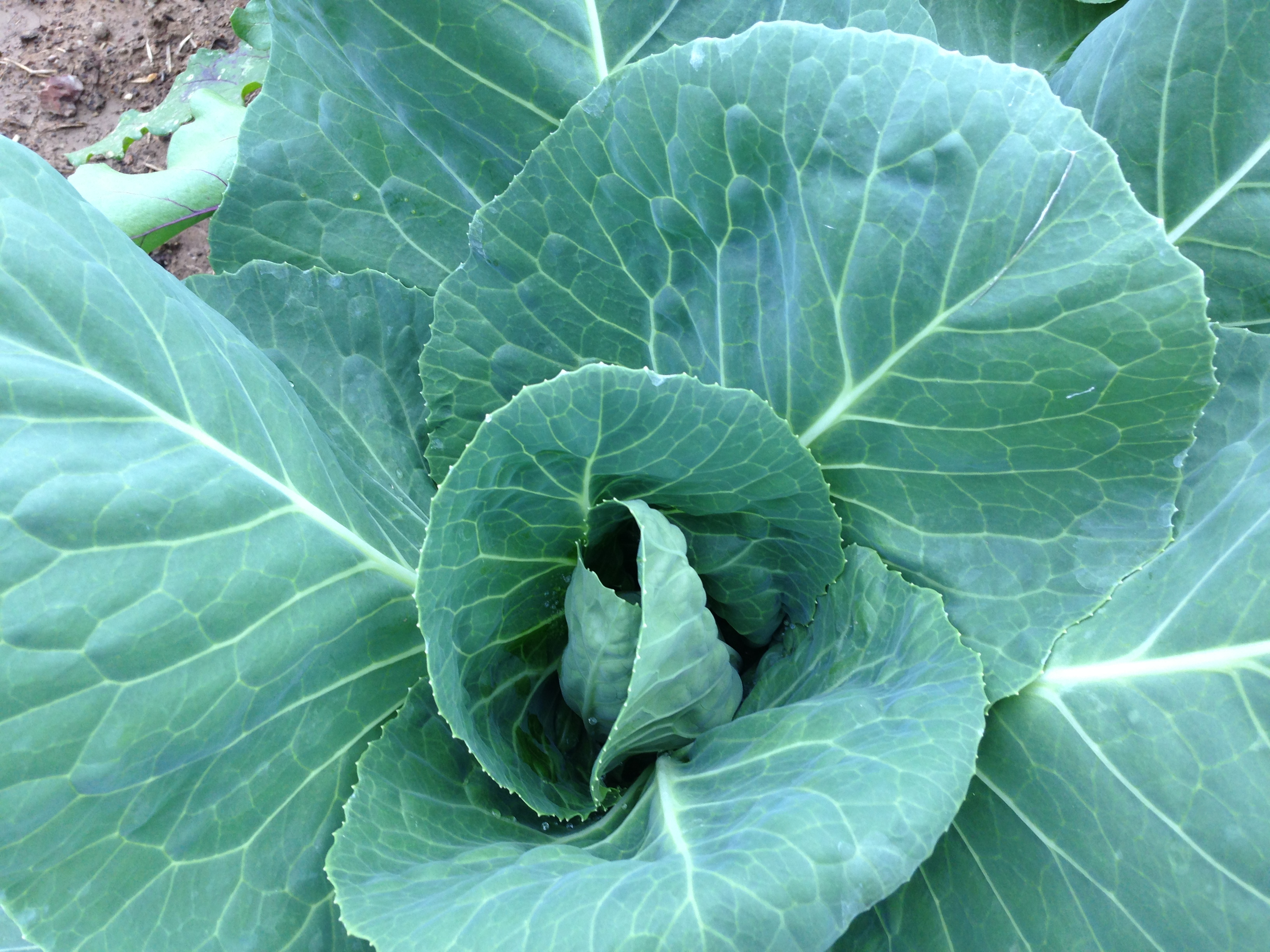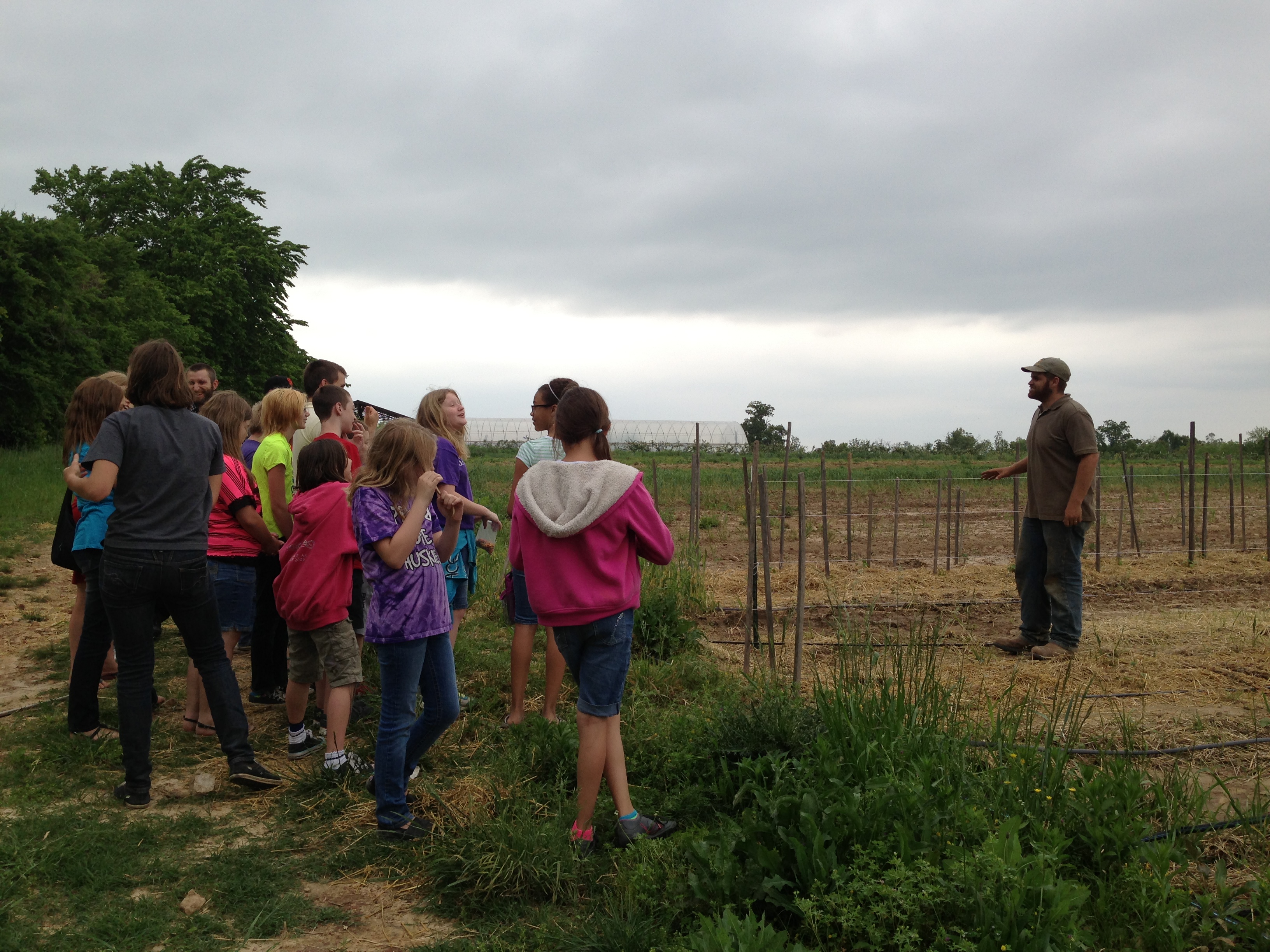 My experience on farms is… NONE.

I listened as one of the main farmers shared with kids which plant was which and how it grew. There is so much about growing things that I had no idea existed! The green house had a lot more produce and I was surprised that the early May snow didn't seem to affect any of the growth.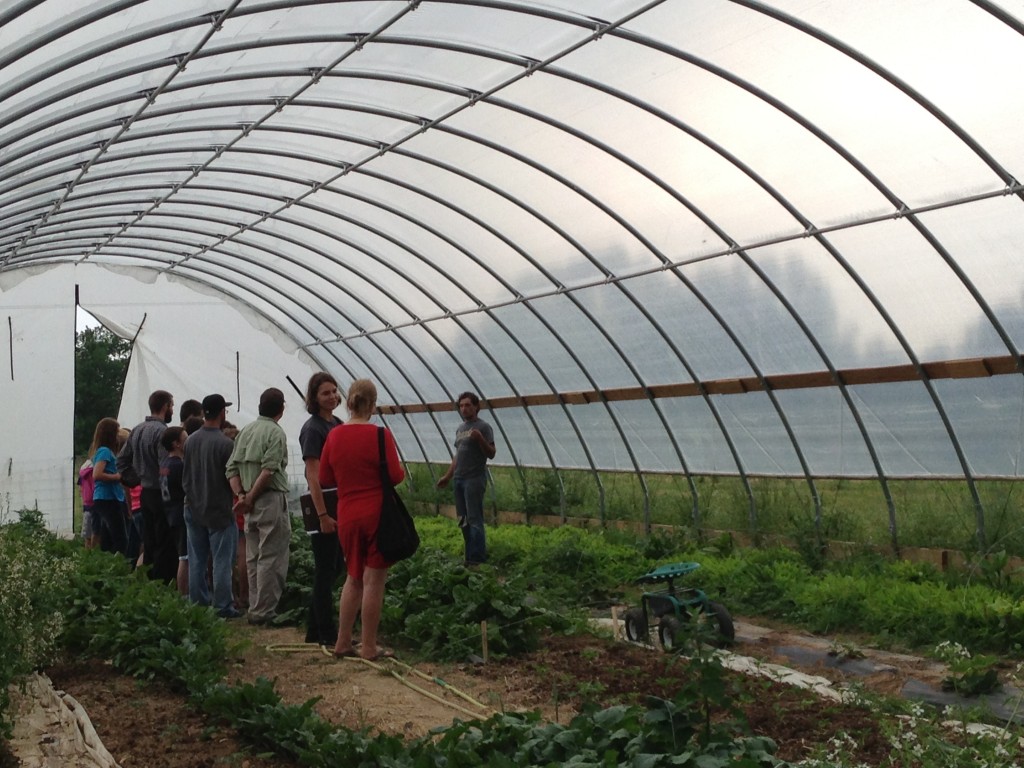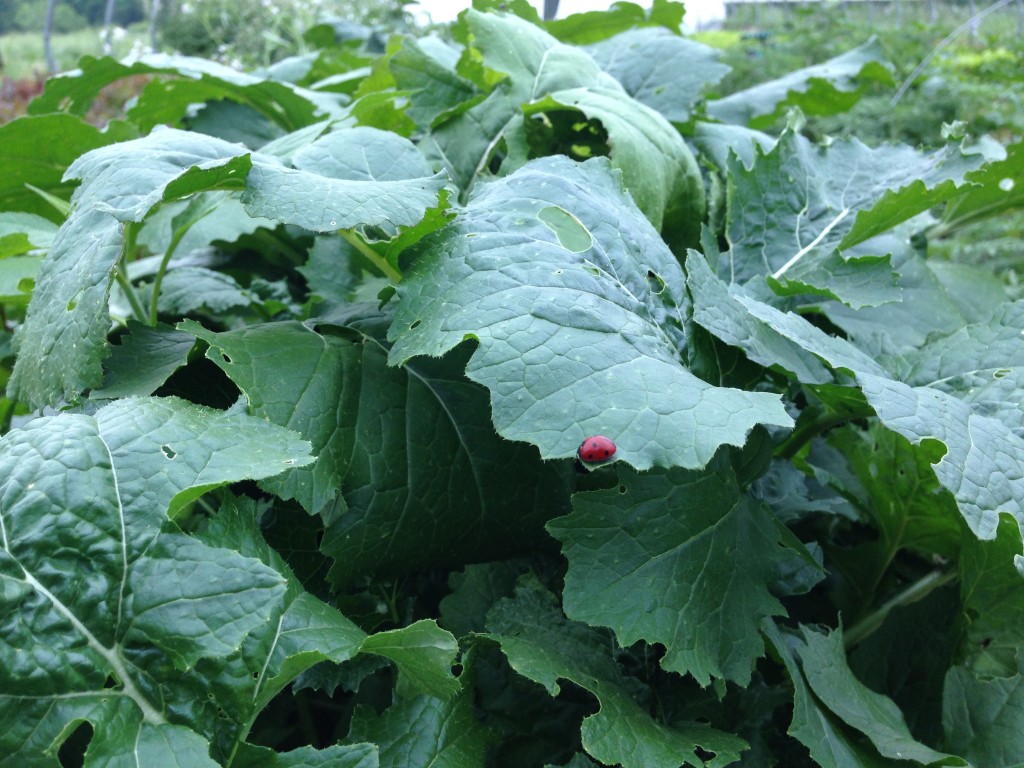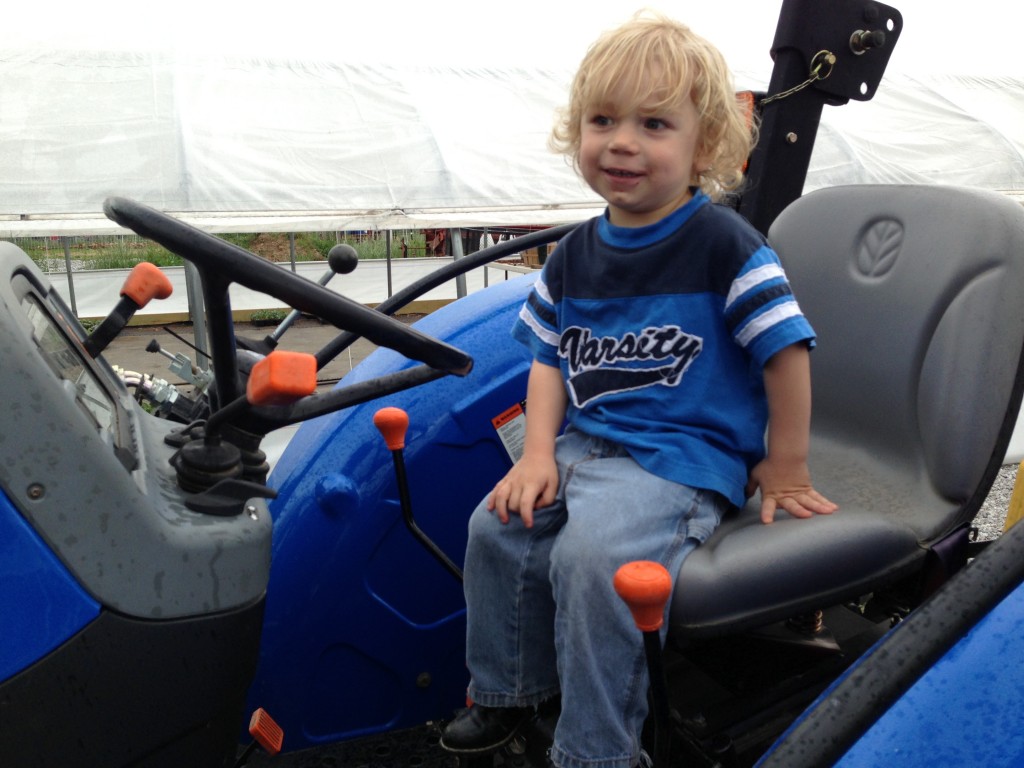 Bug wasn't super impressed after about the 5th row of vegetables and kept asking to ride the tractor and see the chickens. As the rain began to come down, the school children went inside one of the green houses and I talked to Scott & Katelyn more about the people and their mission. The number of volunteers they have had over the years is amazing!
One of the coolest things, for me personally, on this trip was the fact I was able to show Bug WHERE vegetables came from and he ate a strawberry freshly picked from the ground- he seemed in awe and like I must have been joking with him that the food we ate came from the ground.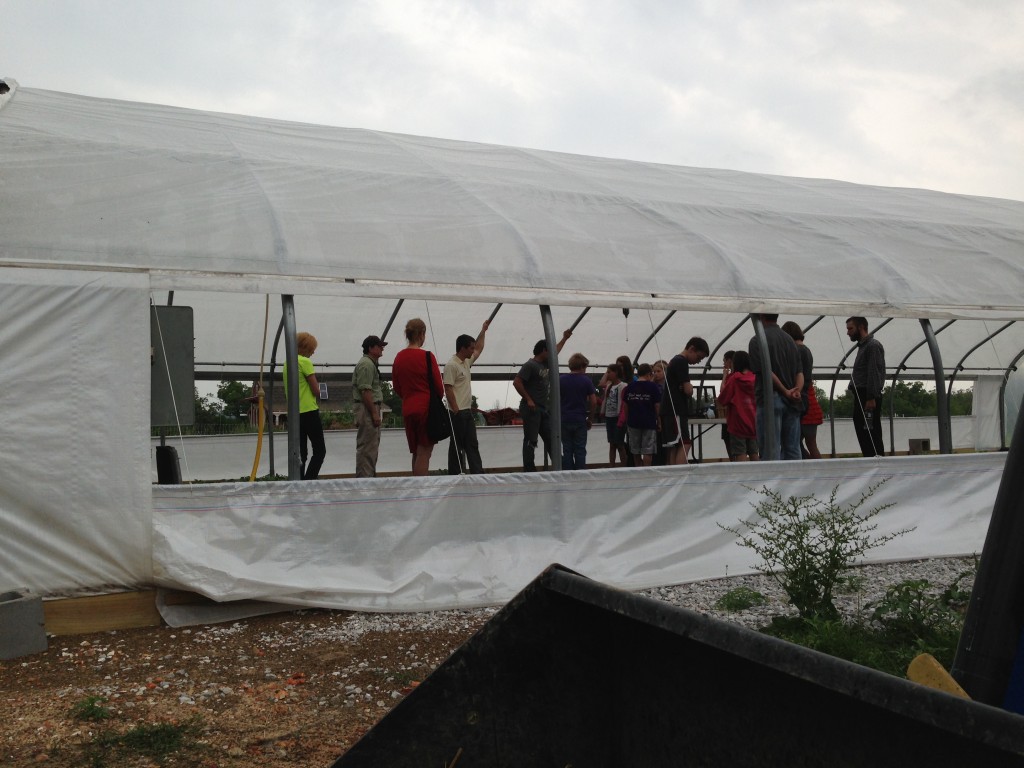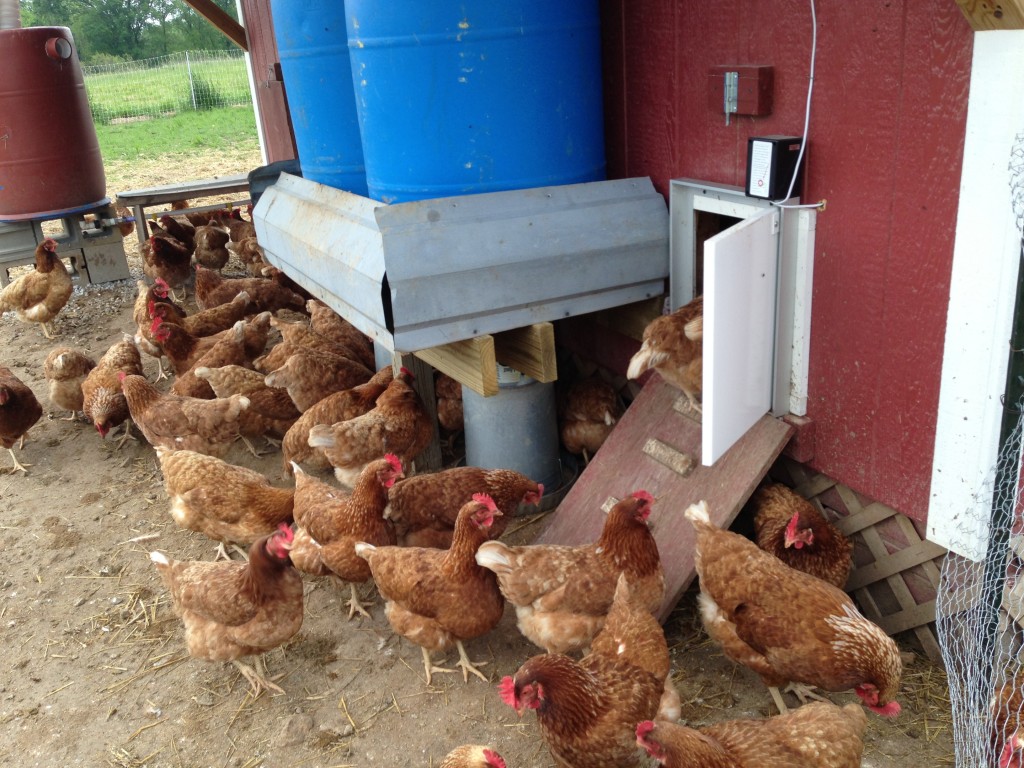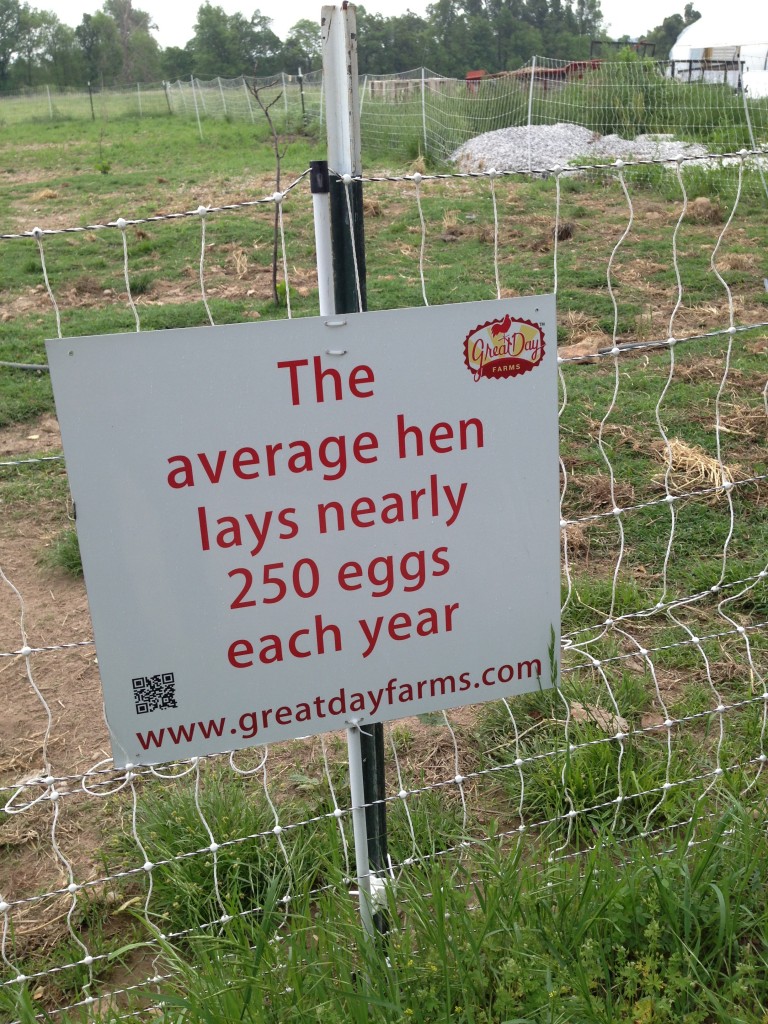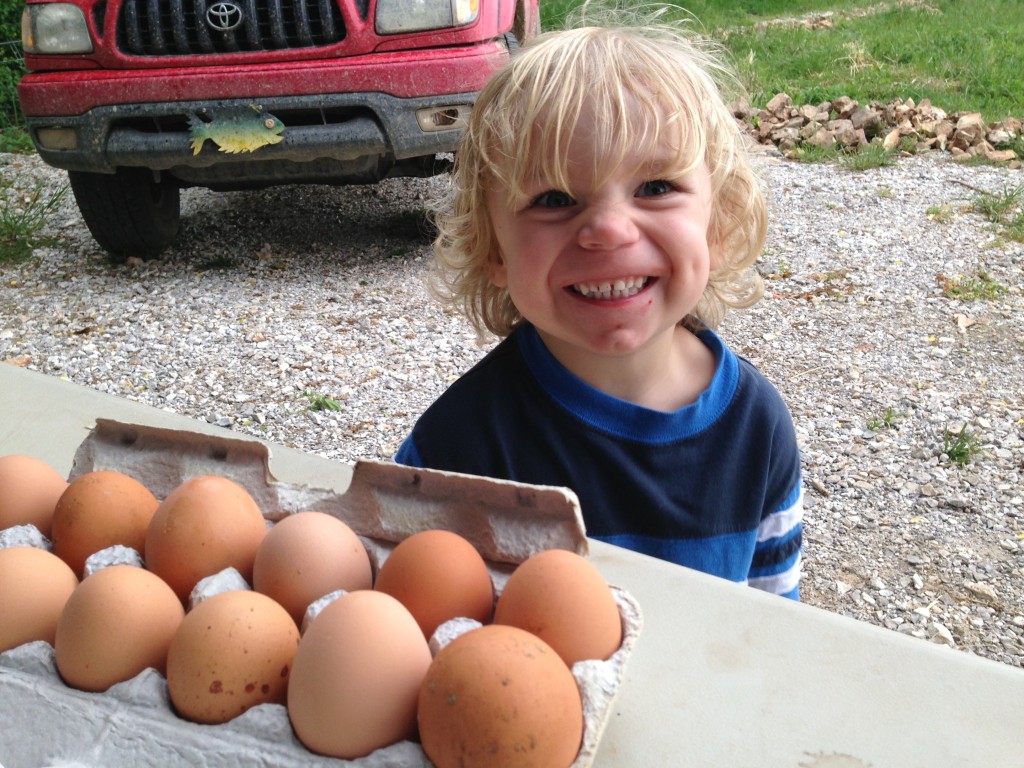 To quote them, "The Farm is designed to use sustainable agriculture to help the under resourced in our community by focusing on 4 strategic pillars:  Economic Development, Education, Hunger Relief, and Community."
Find out more about this amazing farm, how to volunteer and get on the waiting list for your own basket of amazing, fresh, all-natural produce!