I have found a cause that I am very supportive of, Champions for Kids.  My very first sponsored blog was done with them, and I have been supportive of them ever since!  I just love what they do for the community and especially for kids!  For the entire month of August, they are teaming up with Sam's Club and Tyson Foods.  What that means for YOU is that when you visit Sam's Club and purchase a bag of Tyson Fully Cooked Chicken Nuggets, Tyson will donate 4 oz. of protein via Champions for Kids!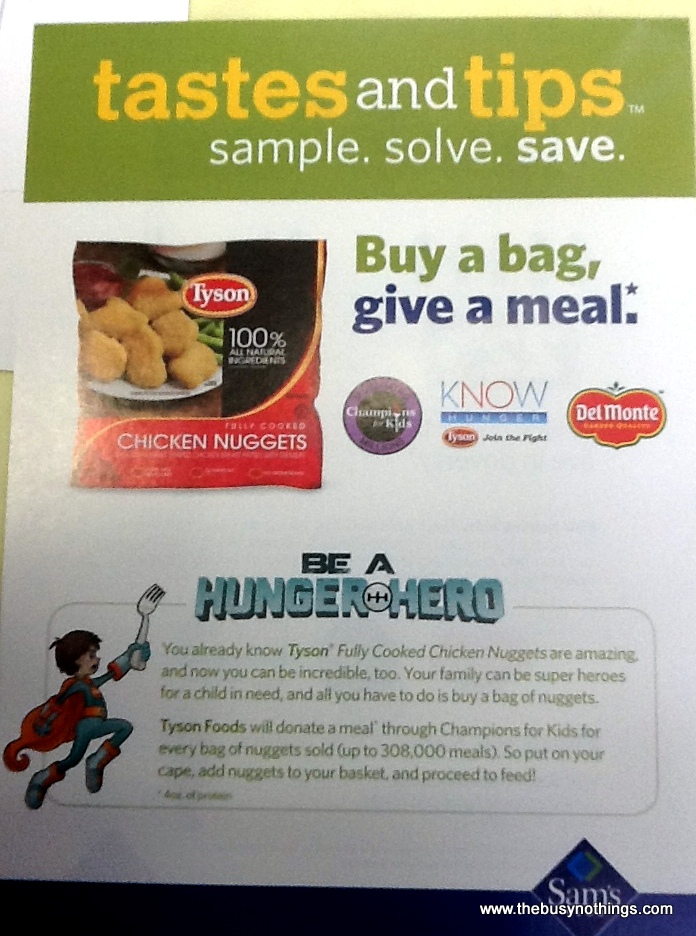 I hate seeing kids in need, but if you are like me, you might not be at the point in your life when fostering a child is feasible.  There are other ways you can help out.  Skip eating chicken nuggets at McDonalds/Sonic/Burger King, and purchase a bag of Tyson Chicken Nuggets (which are probably healthier anyway) and help out children in need at the same time!
Last week we headed out to our Sam's Club to participate in this worthwhile cause.  If you don't feel like purchasing the nuggets, there is another way to help out too, and your children will love it as well!  You can attend the demo at your local Sam's Club.  They are having demos from 11 am – 2 pm on 8/24, 8/25, 8/29, 8/30, and 8/31, and your child can color a photo to be uploaded to the website and they will donate a meal for each picture colored as well!  If you can't make it to the demo, you can also visit the facebook page and download a coloring page!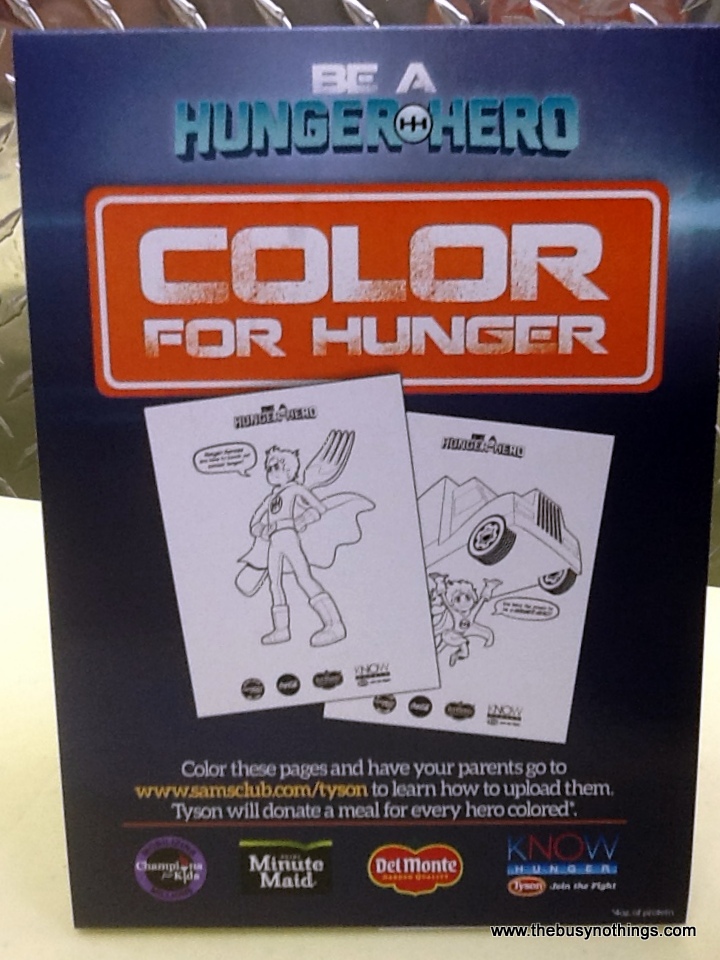 My kids each colored a picture while we were there.  You can see my whole shopping trip here.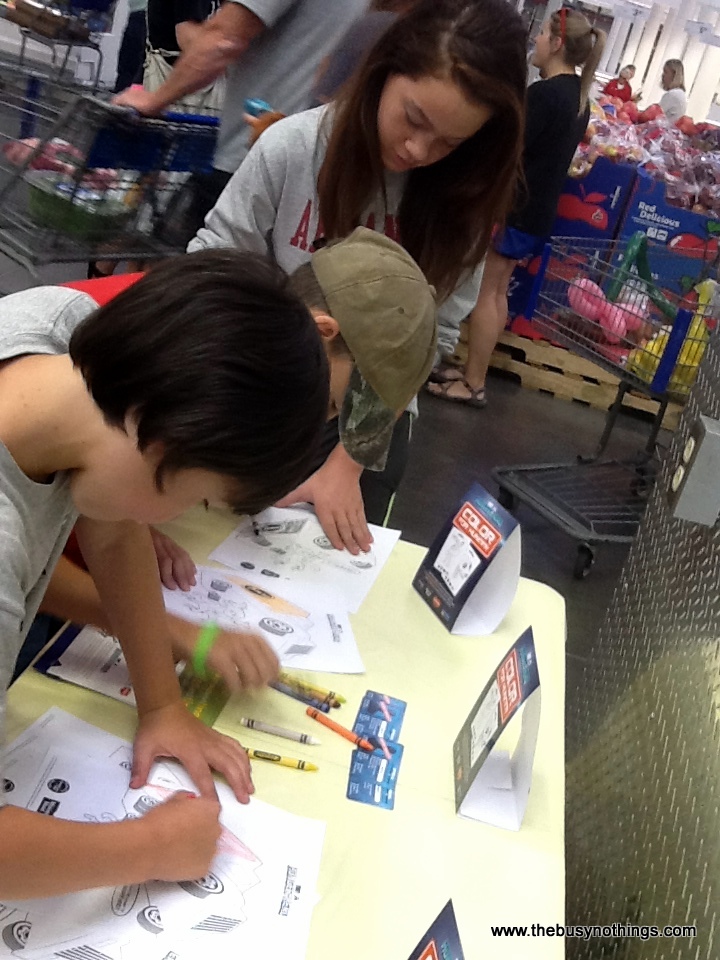 We headed over to grab our chicken nuggets, and each of the kids decided that they wanted a bag, so we went for it!  They love chicken nuggets and it is something very easy for them to fix for themselves!  As a bonus, that was three more meals that Tyson would be providing for kids!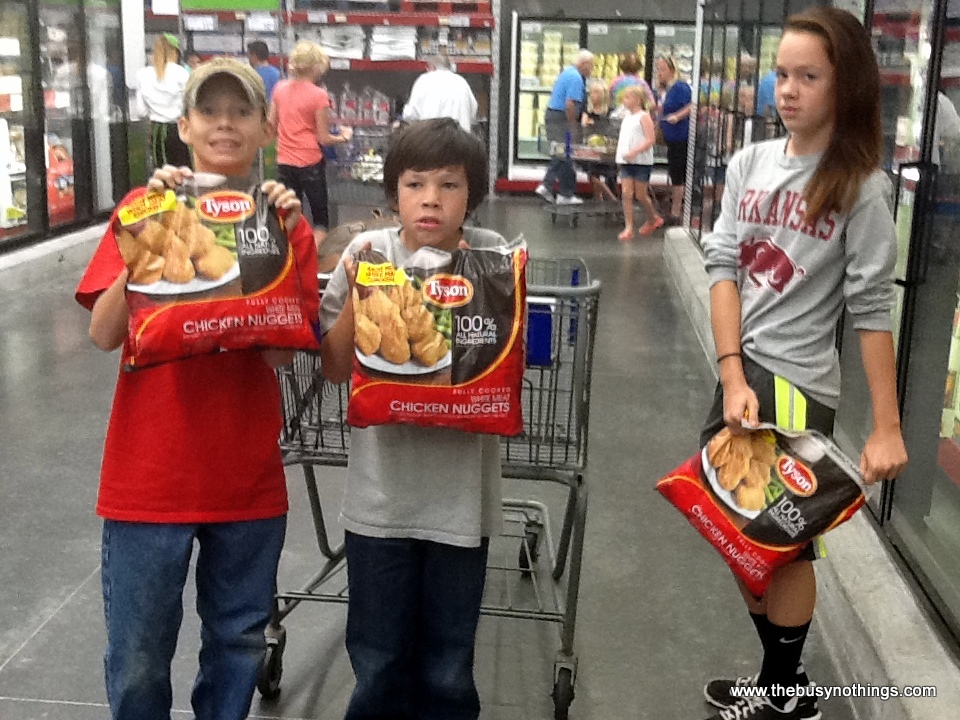 When we got to the demo, I was thrilled to see all the folks gathered around to help stamp out hunger!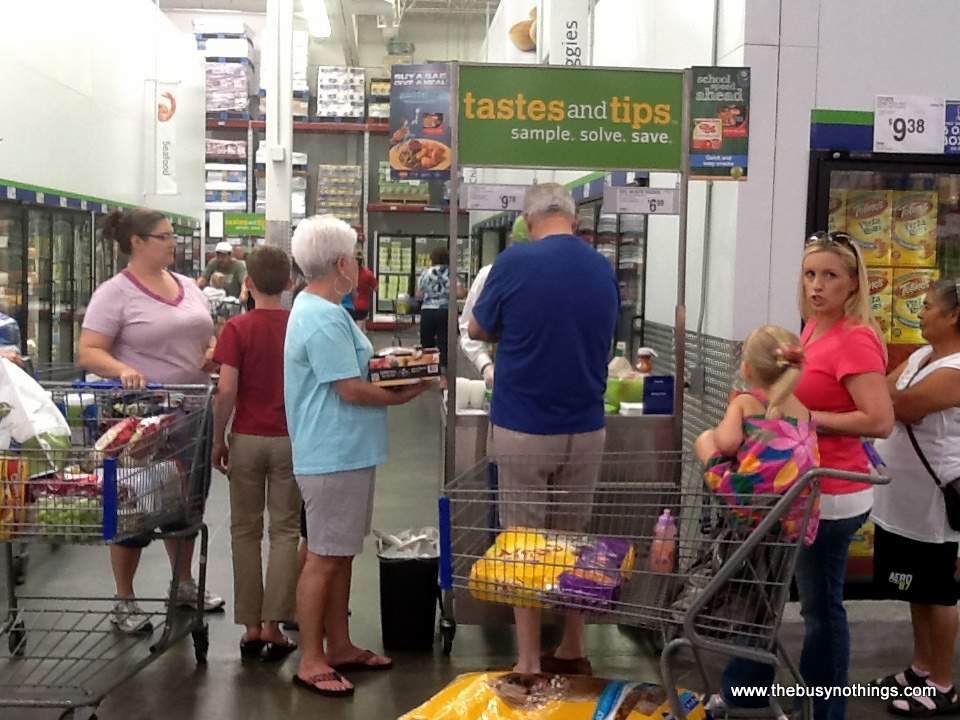 Kevin was the Demo Dude…He was great!  Super friendly, very knowledgeable about the food products as well as the Hunger Heroes Campaign!  He even let me take a photo of him with his beard guard on.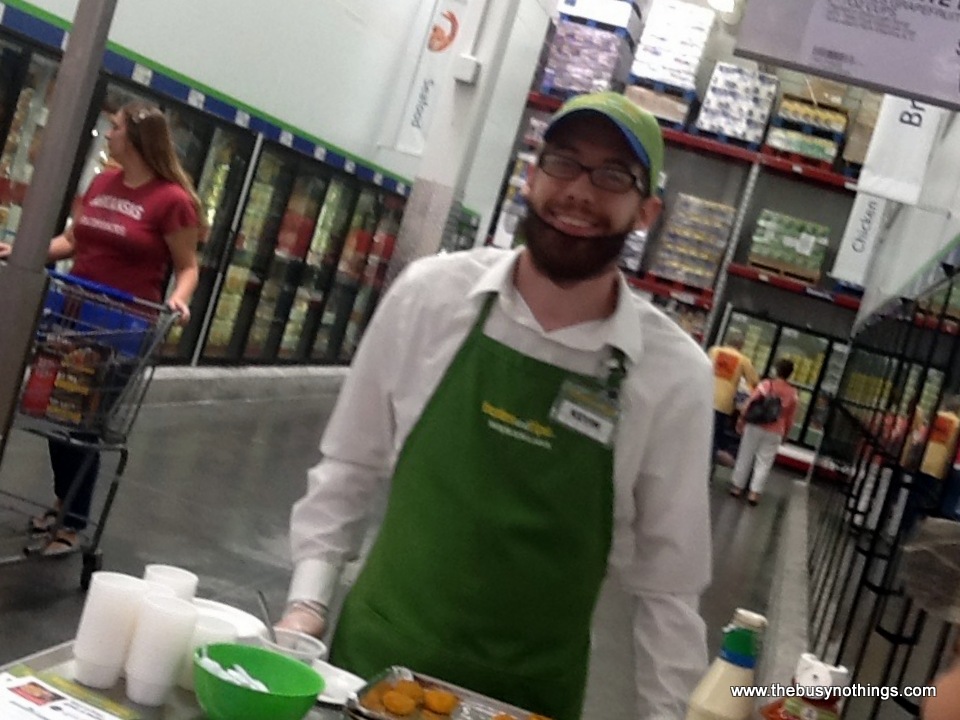 I captured a photo of an adorable little Hunger Hero eating his sample chicken nugget.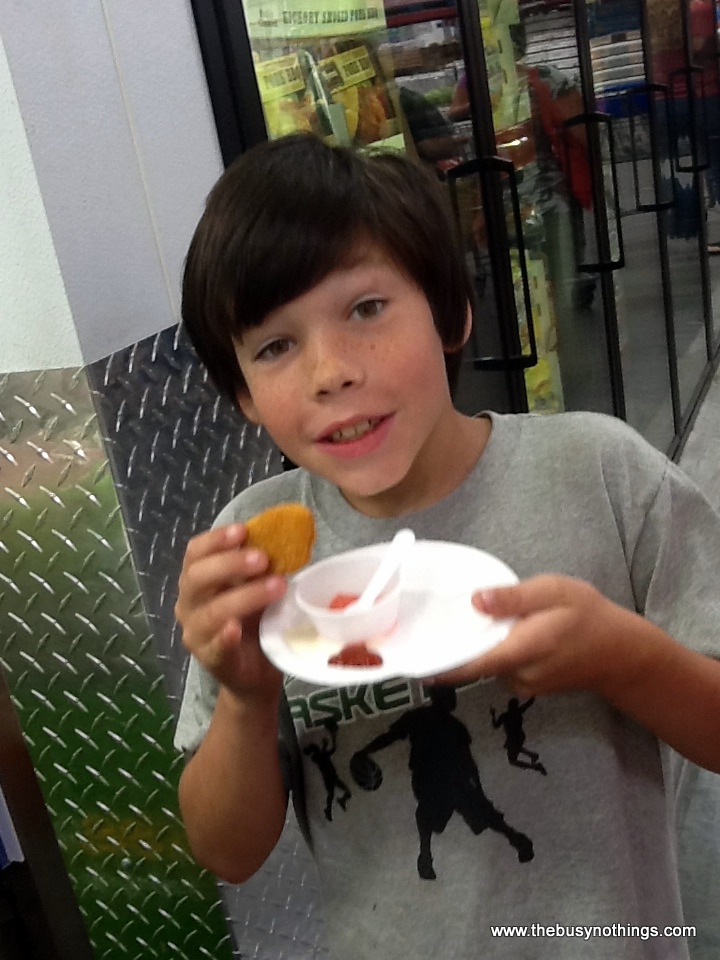 My kids are past the age of wanting to wear super hero capes (I am a little bummed about that), but you can still teach them to be heroes in every day life!  Grab your kids, head to Sam's Club and be Hunger Heroes today!  Make sure and let Club Tyson know you participated and follow them on Twitter to see all the neat things they are doing!