The 3 Writers at The Busy Nothings…
Heidi Clark
TheBusyNothings@gmail.com – @TheBusyNothings on Twitter
TheBusyNothings on Instagram – Heidi Clark on Google+
TheBusyNothings on Vine – TheBusyNothings on Facebook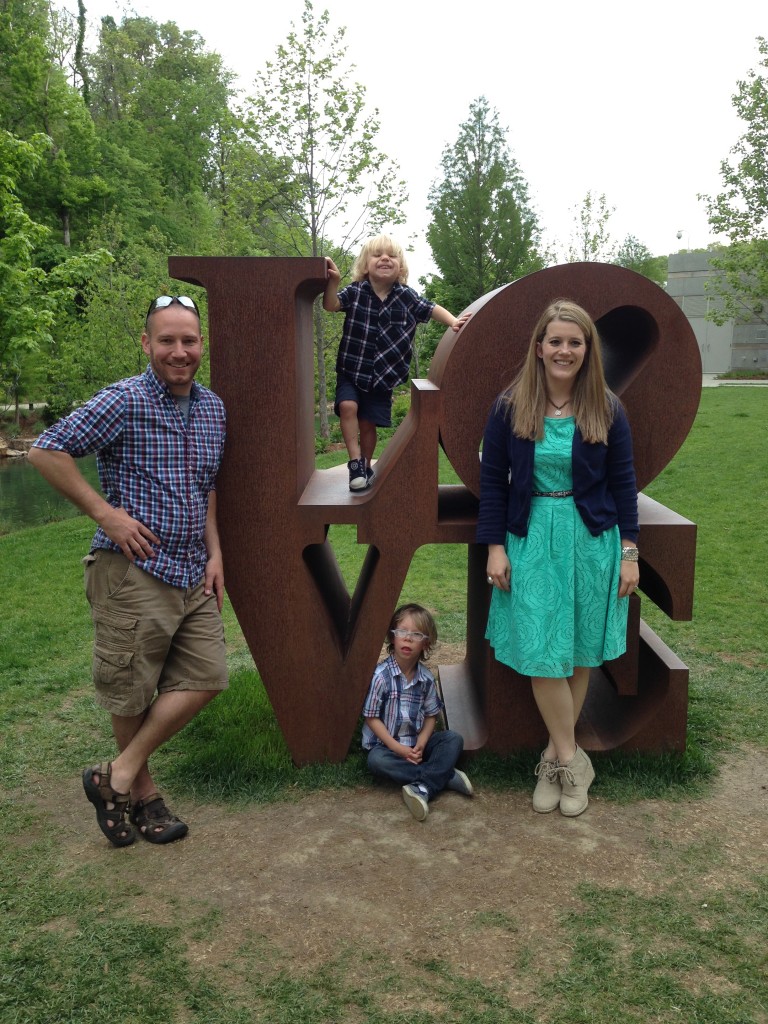 Hi! My name is Heidi, I'm the owner/operator of The Busy Nothings which has evolved from a mommy blog for my relatives to a fun, eclectic place that covers various topics and has 4 writers.
I live in Fayetteville, AR which is a top 10 ranked city nation wide. I love it here- it's beautiful with the mountains, lakes and rivers.  I love having seasons, changing weather whatever the season makes my heart pound! I am married to my college sweetheart Ben and have two little boys:   Bear who is 6 and has a rare genetic disorder called William's Syndrome which makes everyone he meets fall in love with him, and Bug who is my insane little toddler who is as sweet as sugar but already has a very determined personality.
I love cheap fashion because that is all I can afford these days since having kids.   It's  fun trying to create outfits with garage sale and thrift store finds and it's inspired a regular spot on my blog. I love photography- but it  is mainly taken with my phone now and not my nice Cannon 40D  because I don't take the time. I love design and decorating and have done it professionally before but now I just take on DIY projects which include crafts and furniture. Nothing makes me happier than a good "After".
I love Jesus and I couldn't do it without him! Part of the challenge the last few years has been going gluten and mostly dairy free. We eat cheese from time to time because what is life without cheese, no? I try to cook as cheaply as I can and pass along tips when I have some! I love connecting to people on here and have made several great relationships so if you want to chat or have a question, leave a comment, find me on Twitter at TheBusyNothings or just e-mail me at TheBusyNothingsATgmailDOTcom I am PR friendly and love talking about brands and products I believe in.
***********
Sherry Kettner
 mssherrykay@gmail.com – @sherryaki on twitter
 @sherryaki on Instagram – The Busy Nothings on Facebook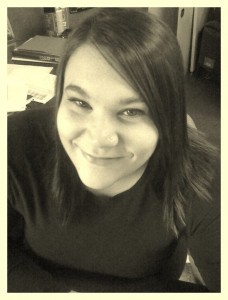 My name is Sherry Kettner many people call me Sherryk, like Mary Kay only not… haha.   I am a co-contributor here at The Busy Nothings.  I met Heidi 4 years ago and we quickly found out that we have so many of the same interests, even though they may be a little dorky, and even in our lives being very different.  She had me guest post several times and then asked me to come on a as a contributor.  I love what this blog is becoming so much and I am very passionate about seeing it grow into something where we can meet all kinds of people in all kinds of different places of life.
I am 29 years old, single and I love my life.  I work for Barnabas Life Unlimited which is the umbrella that covers Camp Barnabas and Barnabas Prep.  I am the director of Barnabas Prep which is a year long independent living learning program for adult's with special needs.  My staff are college age students and I get the opportunity to invest in them.  My job is the perfect job for me.  I get to work with special needs individuals and college students all in the same program.
I love Jesus a lot and I am in a constant growing and stretching life where I am falling more and more in love with Him.  A lot of my writing is processing things that He is doing in my life.  I am passionate about photography, ultimate Frisbee and really anything outdoors, tea, reading and writing.  I love many other things but that list could go on for days.
I have had so many great adventures in my life, traveled overseas a lot, traveled in the states, and just spent everyday willing to go and do and that has given me so many crazy stories from just everyday life.   I look forward to all that is ahead of me and the crazy adventures that are to come.
**********
Sarea

Clark
sarea.clark@gmail.com –   kidto3moms on Twitter
The Busy Nothings on Facebook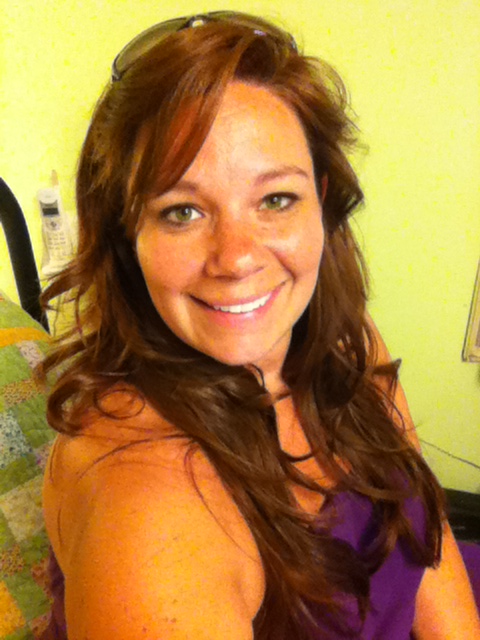 In case you are wondering what I am about (and how the heck to pronounce my name), read on.  I have 3 kids, Garrett is 12, Madison is 11 and Ethan is 9.5.  I home-school them and starting in October I will be attending Massage Therapy School!
I have been journaling since 1985, and I still have those journals!  You would think that would make me an expert on something… I may flash back just for fun every once in awhile.  I started blogging on line in 2005 as a means to keep a record of my life as well as a place to put things for my kids to remember later and quickly found that I really liked it.  I write as an outlet to keep what little sanity I have left.  I am tickled tan (who wants to be pink really?) about being a part of this blog and the cool things we have going on here!
 My contributions to this blog have thus far consisted of my COUNTRY LIVING and SINGLE (and Loving it) series. I plan on adding a few more tidbits, so check back and see if anything tickles your fancy!
I am a follower of Jesus, and have gotten lost a few times along the way.  He is patient and gracious with me.  I don't pretend to always get it right, but I know the standard He has set for me and will continue to strive for that.  I don't shy away from questions about my faith, it has been a journey for me but one I am gladly willing to take!
Here are a few things that you probably don't care to know about me, but you can stop reading at any time:
1) I have a teddy bear named George.  He was given to me at birth and I have slept with him every night (minus the 14 year marriage stint where he was forced to hang out in the cedar chest).
2) I am not sure why or how, but if I am somewhere and there is no other noise, I find myself singing the "Oompa Loompa" song from Charlie and the Chocolate Factory…my co workers are amused by this.
3) Up until the last 2 years, I was the reigning IT support for my family.  However, my then 13 yr. old nephew removed that prestigious title from me. (I'm still a bit sore about that).
OH, yeah…you pronounce my name Suh-ree-uh, (rhymes with diarrhea…I've heard them all) but I answer to anything that starts with an 's' sound and ends with an 'a' sound!