Update! Sorry for the delay! My first winner did not respond so Congratulations to the Mimi Baker! Please email me at HeidiClark@collectivebias.com so we can send you your Grand Prize!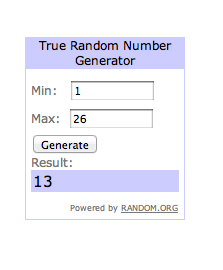 Pinterest. Just the word sends ripples of anticipation throughout my brain- images of rooms perfected by a unique craft or a table spread with the most delectable delicacies hand crafted by moi!  I spend hours pinning images of recipes, crafts and dream homes and then feel frustrated that I can't do it ALL. So, today is about Pinning for a cause, using our favorite addiction to spread awareness and support for Saving America's Mustangs but without adding more to our to-do list! It's a win-win, Please join in!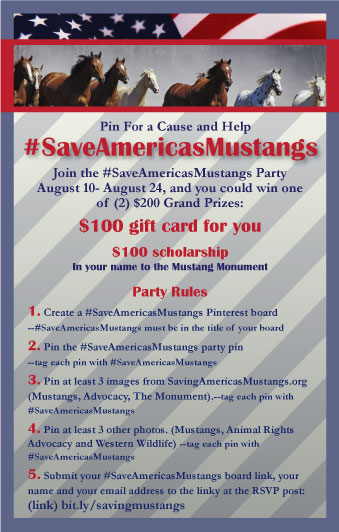 As a child I passionately drew pictures of wild mustangs. I devoured books about wild horses, from Arabia to the wild west. I listened with wide eyed attention when my mom recounted stories of her personal interaction with the wild herds of mustangs on her parents' large ranch outside of Steamboat Springs, Colorado.  I took riding lessons and dreamed of being the youngest jockey ever to ride in the Kentucky Derby one summer, then dreamed of being a barrel racer in the rodeo the next.
I was a self-educated lover of horses, doing research papers for fun (yes… really…), and reading anything I could get my hands on about horses and mustangs. I remember stumbling upon, "Mustang: Wild Spirit of the West" one summer that stopped me in my tracks. This wasn't a warm fuzzy book about a young person and a wild horse coming together and winning a race- it was about the unethical treatment of wild mustangs a few decades earlier. It described in detail how low flying helicopters and trucks drove horses to the point of collapse so they were easier to round up into holding pens and trailers to be butchered! I was traumatized and then was thrilled when my book concluded that because of my book's heroine's efforts a national law that protected horses, The Wild and Free-Roaming Horses and Burros Act of 1971 was created. The End, with a Hollywood styled Happy Ending.
Except, as many of us know here in reality, a perfect ending is usually only in that Hollywood movie. Even with a law entitling them to public lands, the wealthy rancher staffed BLM (bureau of land management) chooses to ignore the law and the unethical treatment of our "living symbols of the historic and pioneer spirit of the West" continues on TODAY.
As a modern day heroine, Madeleine Pickens is spending millions of dollars of her own money to invest in a wild horse Eco Sancuary called Mustang Monument for these mustangs in holding pens (often for YEARS) to be able to roam freely as they were suppose to.
Here are the details: Join the #SavingAmericasMustang Pinterest Party from August 10, 2012  - August 24, 2012.  We are giving away 2 Grand Prizes of $100 each and 2 Donations to Saving America's Mustangs in the winners name! Party Rules
**Update** We've had some trouble pinning from the Saving America's Mustangs website, here is a list of acceptable sites to pin from to meet Party Rule #3. 
Need some great ideas to get started?  Check out our #SaveAmericasMustangs Pinterest Board for some awesome photos and fun! Please see all rules and regulations for this Pinterest Party. I can not wait to see what you come up with!  Submit your #SaveAmericasMustangs Pinterest board below.